Celebrate Halloween at Sunway Lagoon's Fright of Nights!
Striking fear and terror this Halloween season, make your absolute worst nightmare come to life at this year's Fright of Nights at the Sunway Lagoon! Go through the 8 wickedly fun haunted houses, 2 Scare Zones, several show stages, and 1 Scarytales Haunted Theatre that'll definitely give you the fright of your life.
Are you ready to brave the dead? Keep on reading to learn more about Sunway Lagoon's 7th Fright of Nights. It's definitely not an event for the fainthearted! You have been warned!
Nights of Fright VII takes places on the following dates: Sept 27-29, Oct 4-6, 11-13, 18-20, 25-27, 31, and Nov 1-2, 2019.
Scare Events and Houses to Expect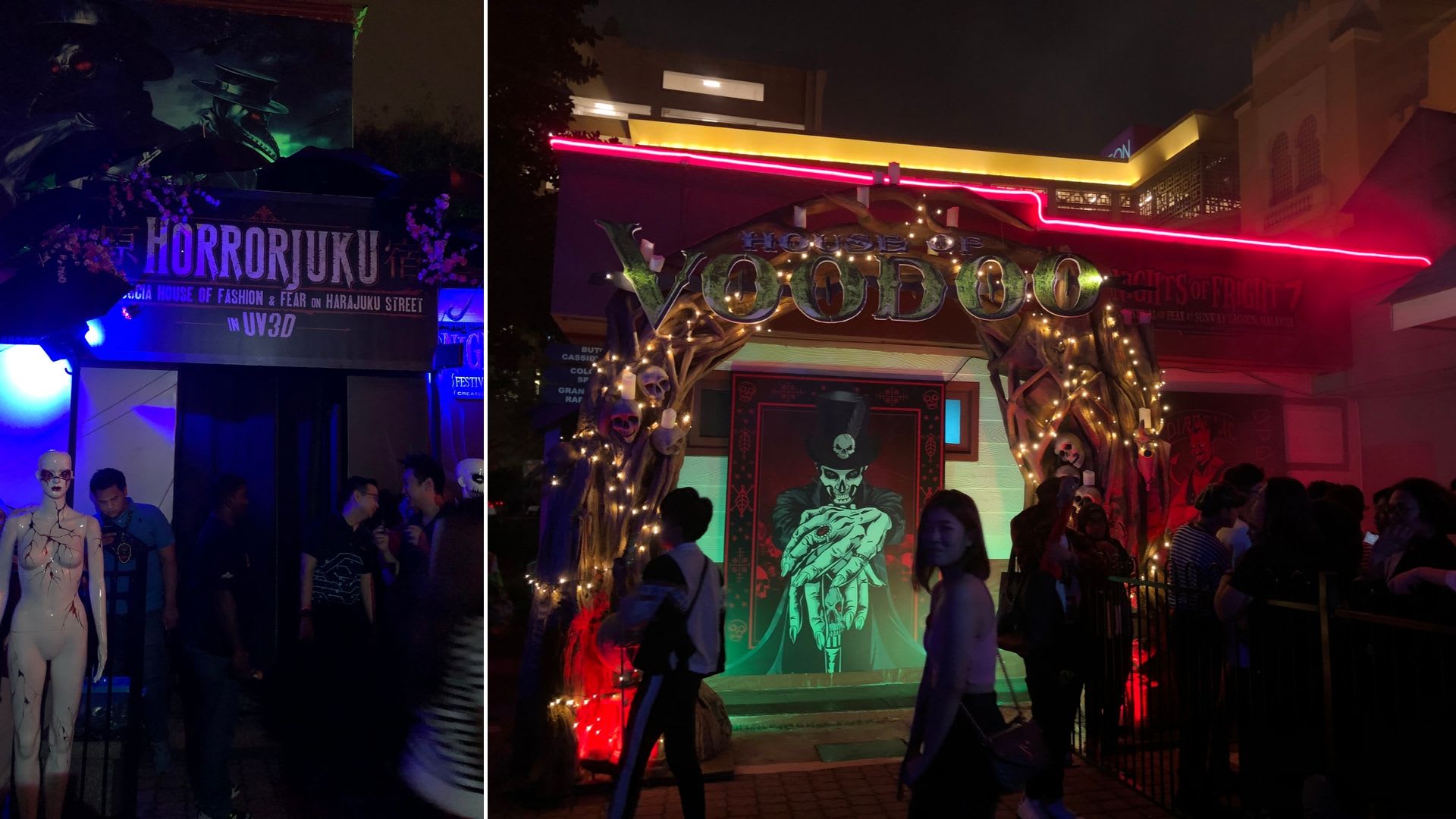 1. SHARKNADO ALIVE!
SHARKNADO ALIVE! is set on the Asylum Studios Hollywood so you can explore the craziest horror-comedy movies ever made. Definitely something out of the norm, here you can experience a journey that features sights and sounds of sharks in tornadoes.
2. Animalium
Combining a drop of spooky, a pinch of strange, and a whole lot of scary, at ANIMALIUM, you'll encounter walking dead animals that live strangely like humans deep inside a mountain in the lagoon. Imagine your creepy crawly nightmares coming to life!
3. Horrorwood Studios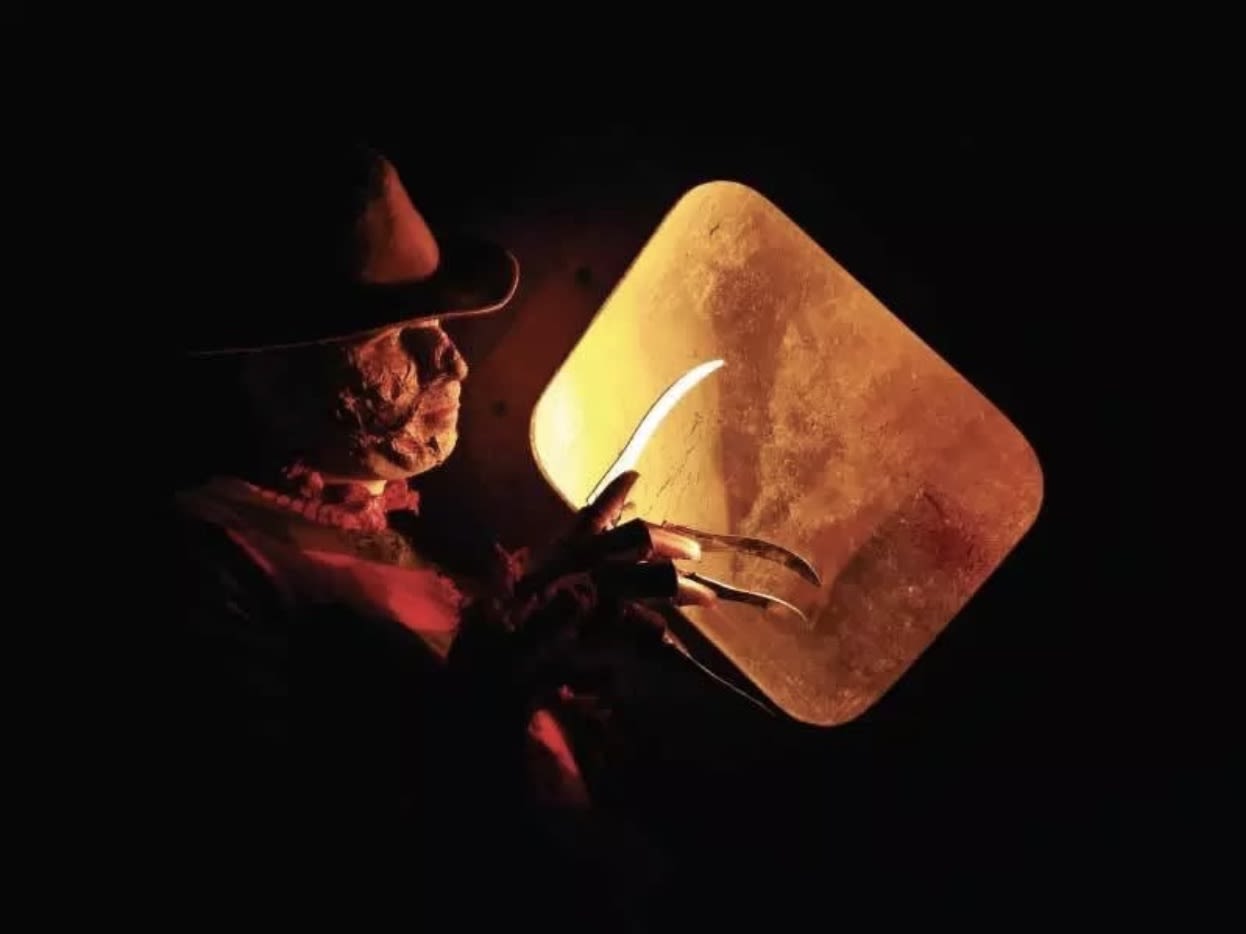 Photo Credit: Sunway Lagoon
Spend some time with all of your favourite horror movie icons in this attraction, where movie memories come to chilling life. Come face to face with Ghost Face, Aliens, Ghostbusters, Pennywise, and more!
4. The Hotel dEVILle
Disclaimer: When you step inside HOTEL dEVILle, you may never leave!
Long abandoned, the rooms in this hotel are home to some pretty scary guests who have overstayed their welcome! It is a slaughterhouse of evil – the scariest place on earth. Make sure you do not become a permanent resident here too because fear really does live here!
5. The Plague
Last seen during the mid-1300s, the Plague caused a devastating outbreak that killed ? of the European population. In Sunway Lagoon, Plague Doctors have reappeared to taunt a local village into believing that the plague has returned. Be careful of these strange characters who dress like doctors!
6. BLOOD. SHED.
Inspired by movies like SAW and Wolf Creek, BLOOD. SHED. takes its visitors through an abandoned cluster of sheds, where it is believed many young tourists were captured, tortured, and left to die.
7. Horrorjuku
It is said that the famed Italian designer, Giorgio Angoscia, moved to Tokyo's Harajuku district to design the most beautiful Gothic styles. One by one, however, models started disappearing after modeling for Angoscia – never to be seen again. This is the scene for models, mayhem, and murder.
8. House of Voodoo
Based on the origins of voodoo in New Orleans, Marie Laveau housed a collection of the spookiest and scariest talismans and totems. A museum of witchcraft, candles and candelabras, this place of sinister worship awaits your soul!
Haunted Theatre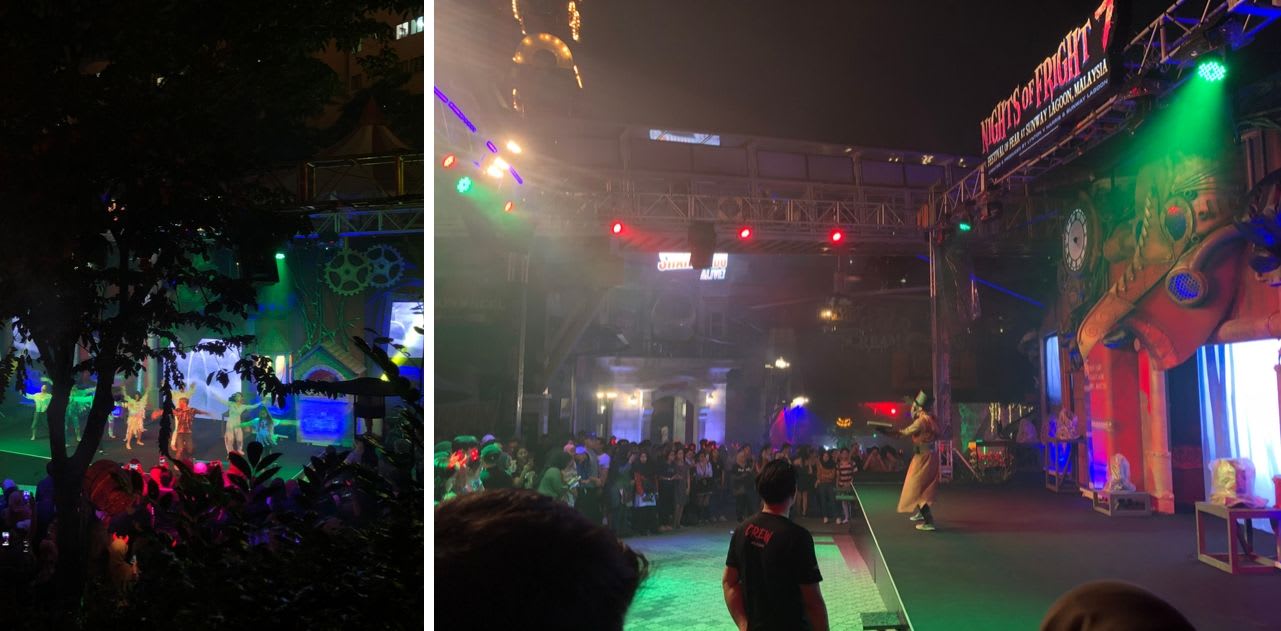 9. BOMOH
BOMOH is the scarytales theatre! Bringing to you the mystical ancient arts of the BOMOH, don't trust your eyes or ears as the whispers of demonic chants enter your mind. Sit still and do not leave until the film ends or suffer the wrath of the BOMOH!
Scare Zones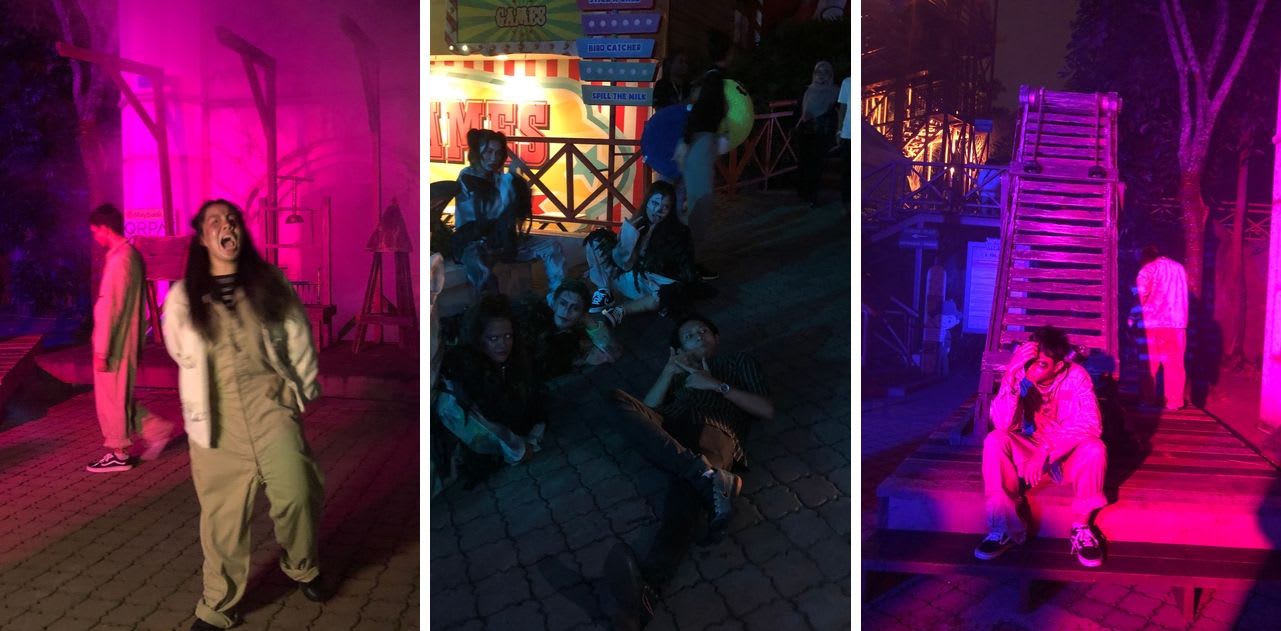 10. Slasher Street
Beware the evil that lies on this street. A stroll down Slasher Street ,and you might just come face to face with some of Hollywood's most acclaimed serial killers. Beware!
11. Siren's Cove
In Siren's Cove, mythological beauties like sirens lure the unsuspecting viewers with their hypnotizing charms. Beware, or you might fall for their trickery!
Find your way around Sunway Lagoon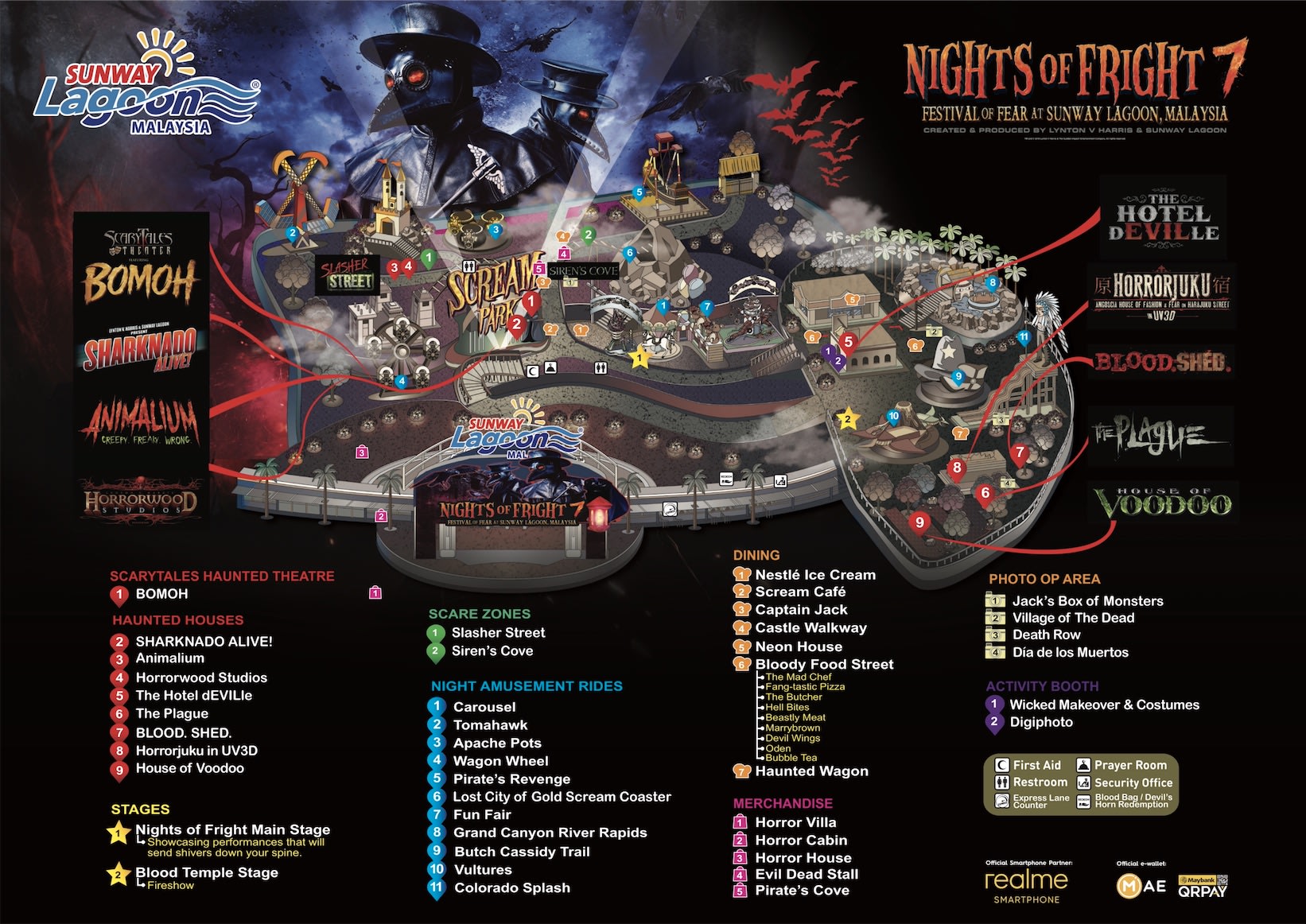 #KlookTip: Queues for the rides and haunted houses can get really long. It is highly-recommended to purchase the Express Lane pass in order to skip the long lines. To purchase an Express Lane Pass, you have to queue at the main entrance ticketing counters on the date of your visit (counters open from 4:00pm onwards)
Experience a magical holiday with Klook!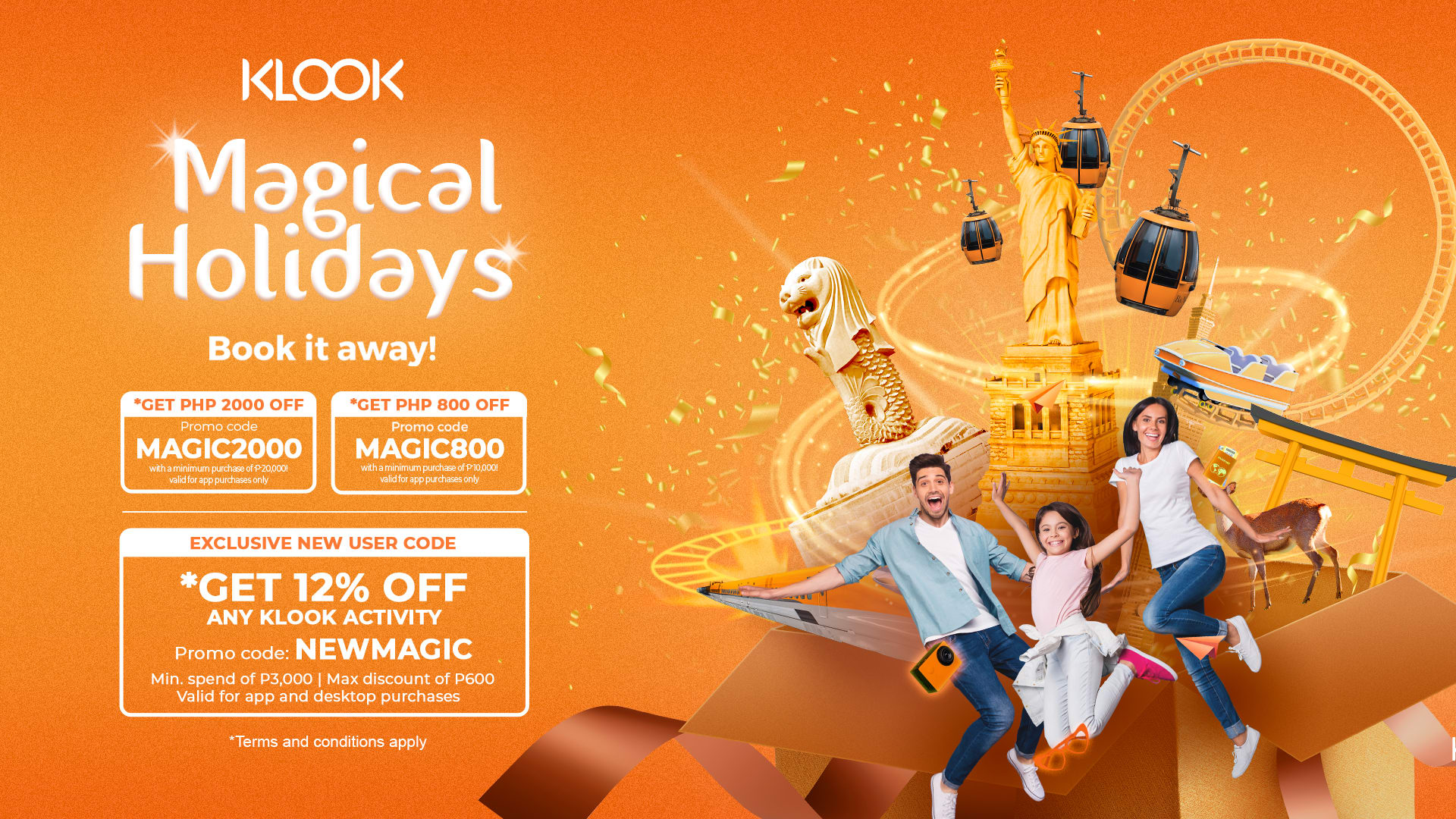 Who says a magical holiday has to break the bank? With Klook's year end sale, you can get up to PHP 2,000 off your favorite Klook activities! Use the promo code in-app to get PHP 2,000 off bookings with a minimum spend of PHP 20,000. For in-app bookings worth a minimum of PHP 10,000, you can use the promo code for PHP 800 off your total basket. New Klook users also get a magical deal with the promo code , allowing them 12% off minimum purchases of PHP 300, and a maximum discount of PHP 600.