Get Klook'd with Gabbi Garcia and Issa Pressman
Grab your kaladkarin buddy and make your way to Singapore! Follow best friends Gabbi Garcia and Issa Pressman as they hit the streets of this vibrant and multicultural city. From hawker food tripping in Chinatown Street Food to conquering the Giant Swing at AJ Hackett, the girls cover the best Singapore have to offer with #NoRules! Keep on reading to find out what they got up to!
Whether you want to plan ahead, or go for a more spontaneous holiday, Klook has got you covered! Continue reading to find out how you can save up to P3000 off your favorite Klook activities!
Before Your Trip
Before you head to Singapore, make sure you've got your holiday essentials ready! For a stress-free trip, pre-book your Singapore SIM and airport transfer via Klook!
1. Stay connected with a 4G SIM Card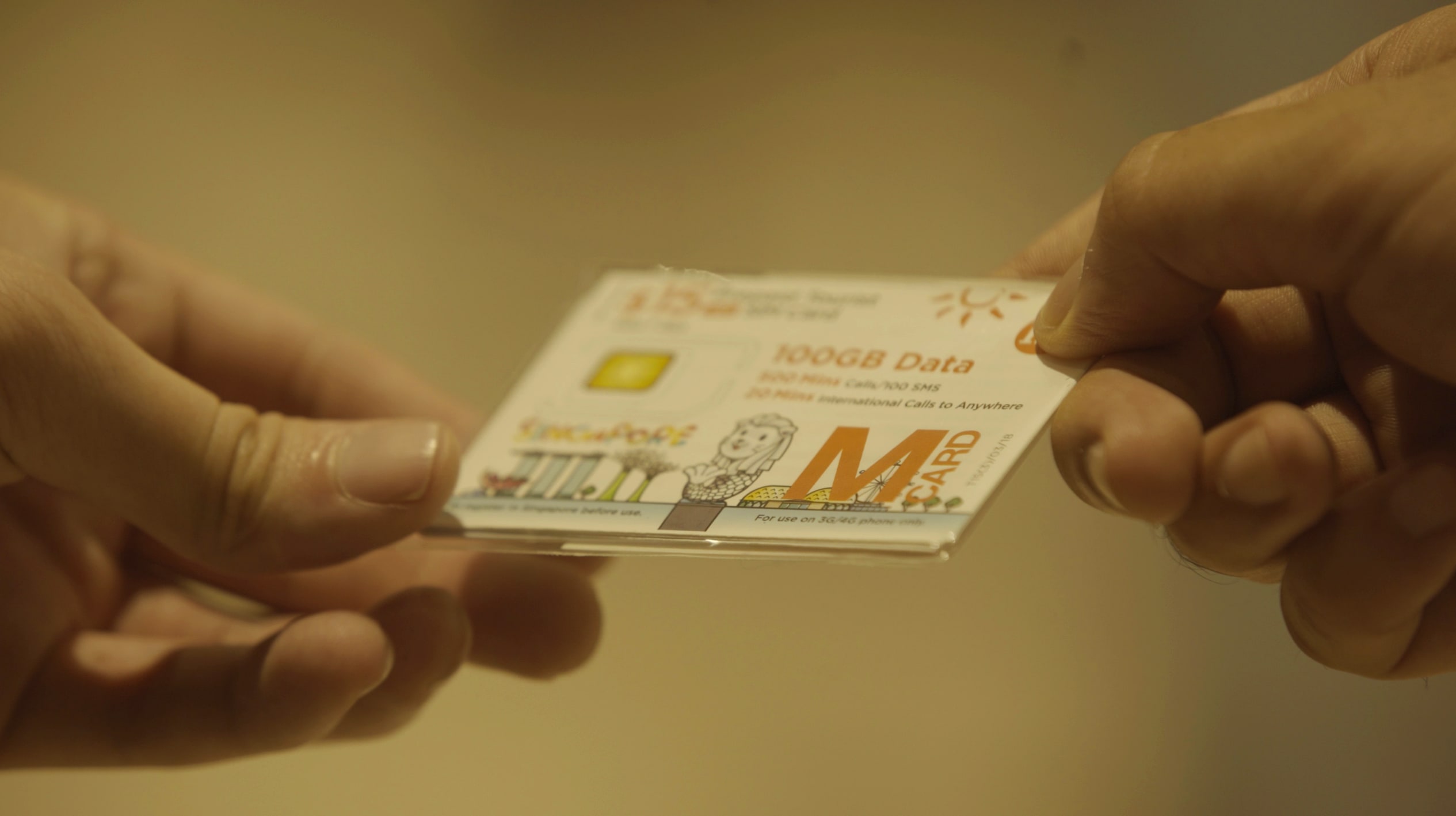 Have a worry-free holiday and pre-book your 4G SIM Card! This comes with 100GB worth of high-speed WiFi alongside a limited number of calls and texts. This is the best way to stay connected throughout your trip – to the internet and to your travel buddies! The great thing about this 4G SIM Card is that is can be picked up the at Singapore airport as soon as you land for your convenience!
2. Hit the ground running with an Airport Transfer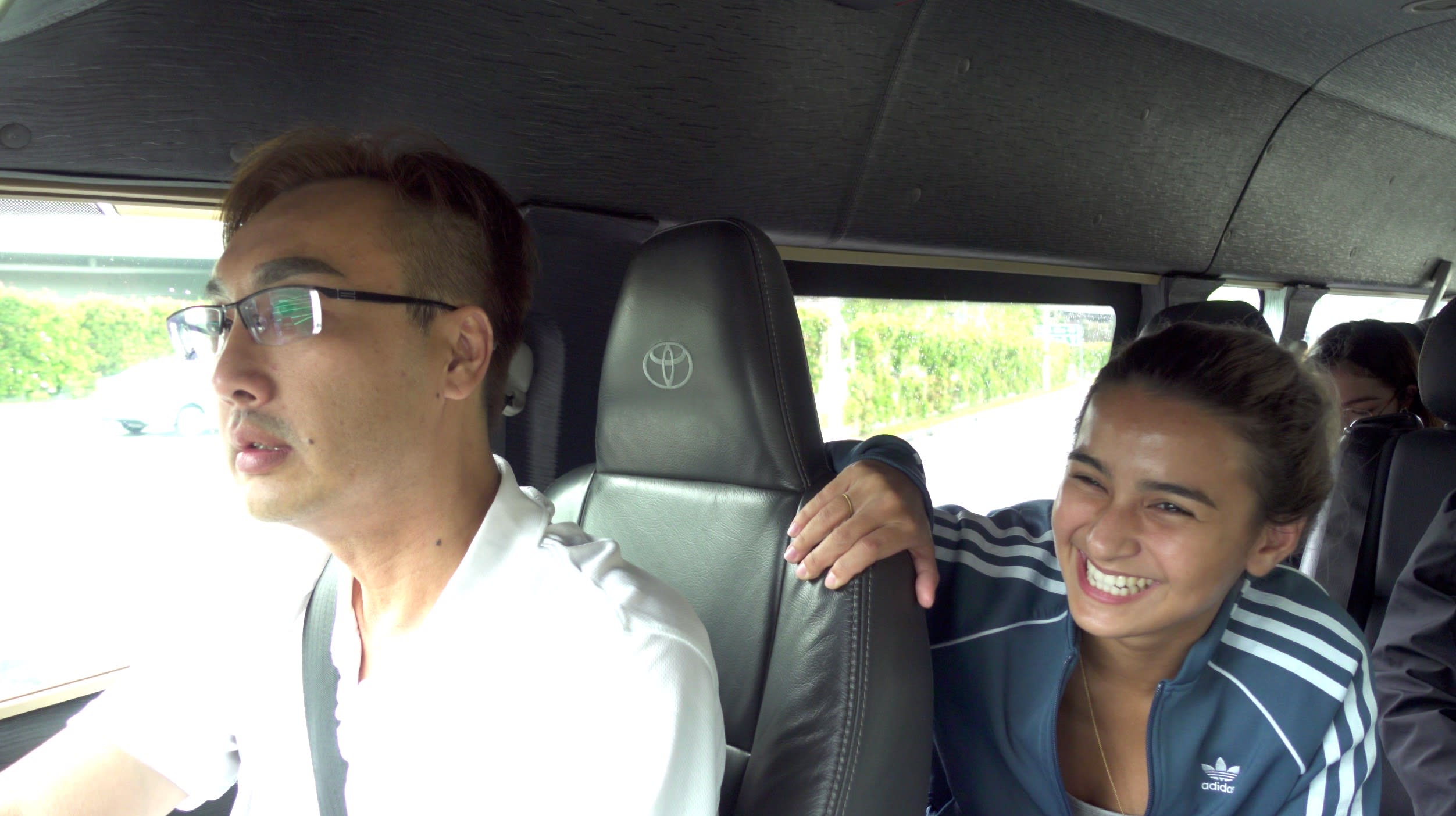 Get to your Singapore accommodation ASAP as soon as you land! Don't waste time looking for the best transportation options once you arrive the airport, and book an Airport Transfer beforehand for stress-free travels!
3. Maximize your holiday with an Attraction Transfer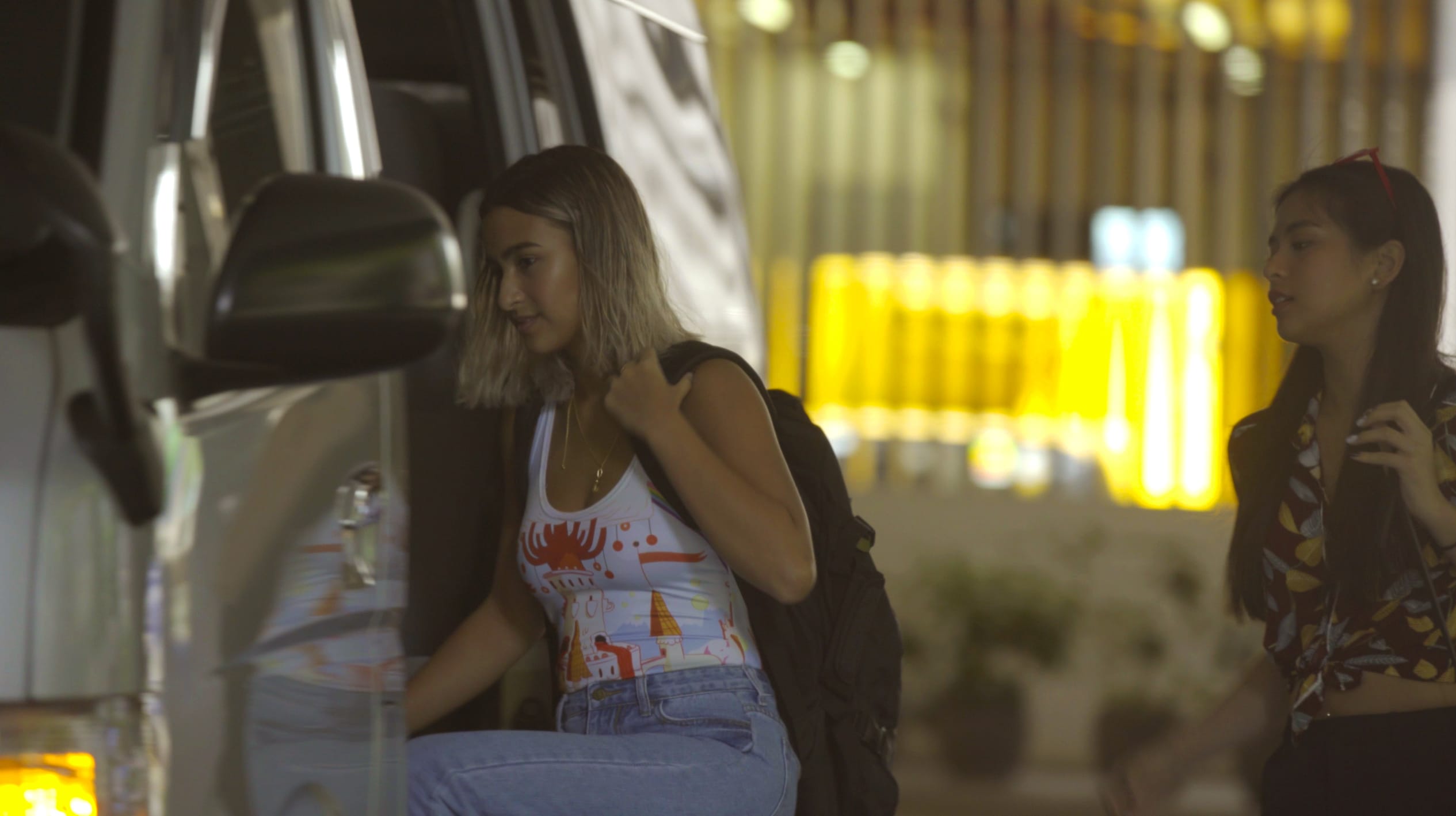 With so much to do and so little time, book yourself an Attraction Transfer to make sure you get the most out of your vacation! Not only would this help in checking off more attractions on your list, but it also gives you time to relax and prepare yourself for the next activity!
Singapore Highlights
1. Spend your day with animals at the Singapore Zoo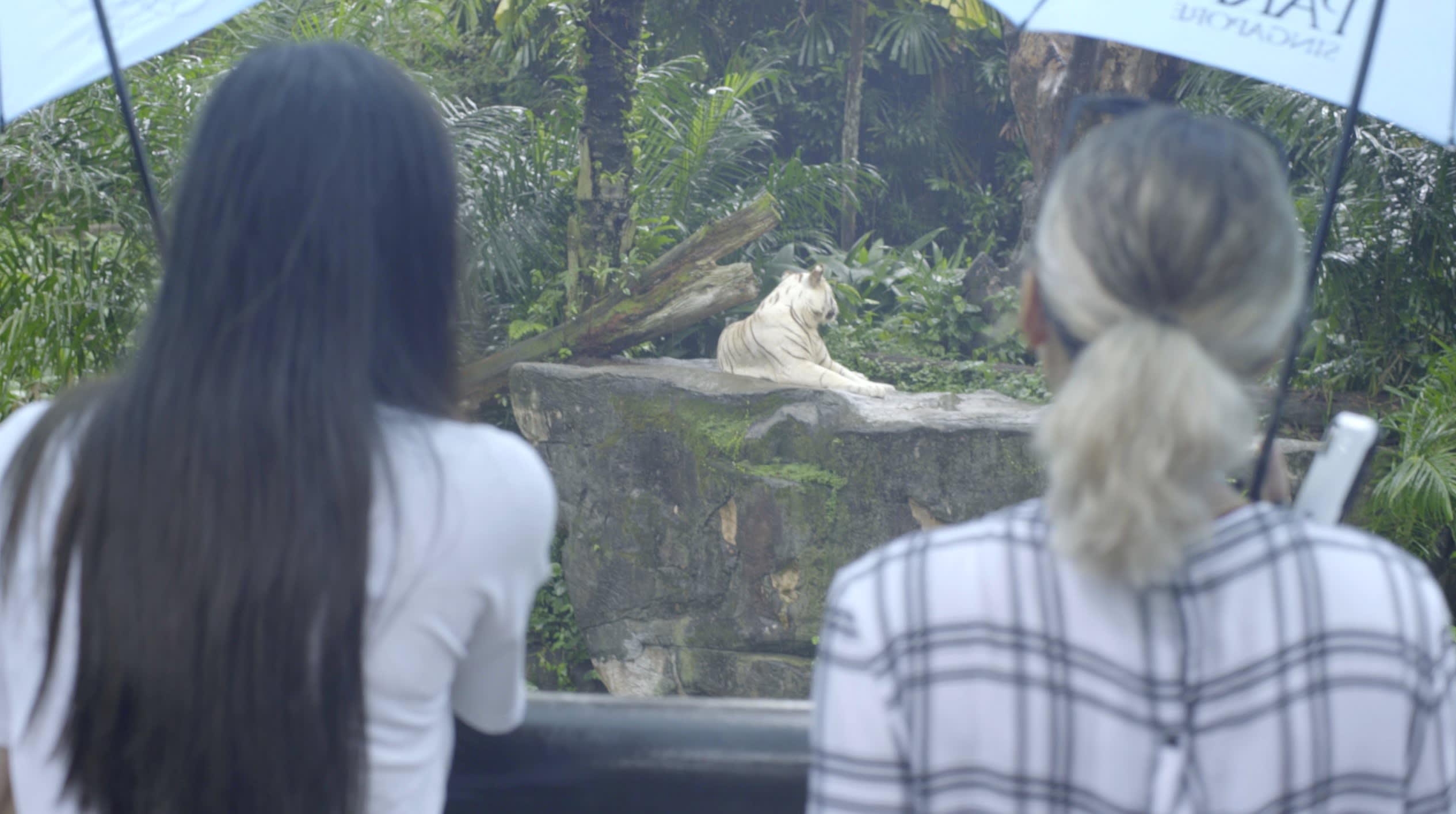 Calling all animal lovers! Interact with over 2800 animals of over 300 species, birds and reptiles at the Singapore Zoo! This award-winning zoo is considered one of the most advanced in the world with its incredible rainforest and open concept exhibitions which mimic the animal's environmental habitats!
But the fun doesn't stop there – there are a number of exhibits, presentations, shows, and dining experiences that visitors can enjoy to learn more about these wildlife creatures! The Singapore Zoo will surely be an enjoyable experience for both children and adults!
2. Discover the world's longest rivers at Singapore River Safari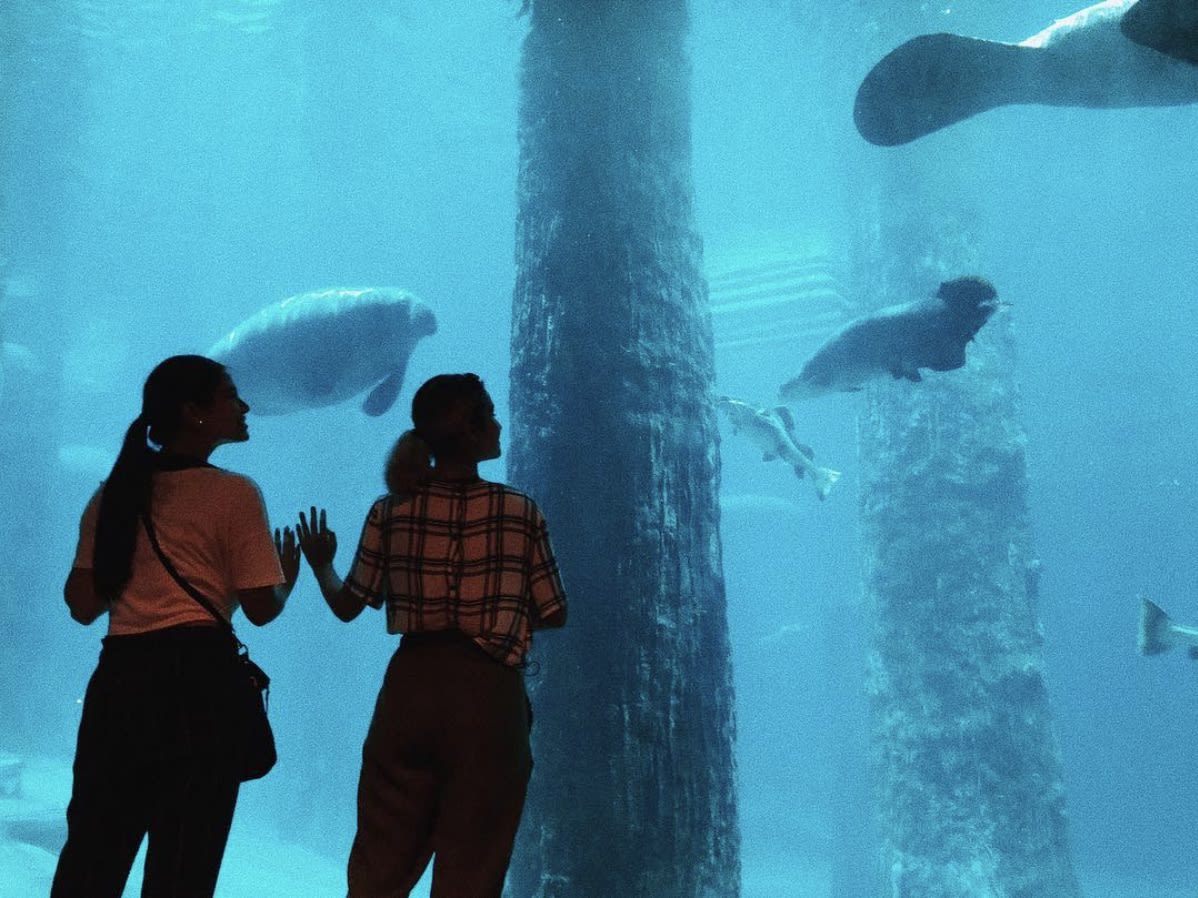 Right after exploring the Singapore Zoo, head next door to the Singapore River Safari and get a glimpse of some of the world's most magnificent rivers! Cruise along Amazon-inspired rivers and observe animals in their natural habitat!
3. Spy on nocturnal animals at the Singapore Night Safari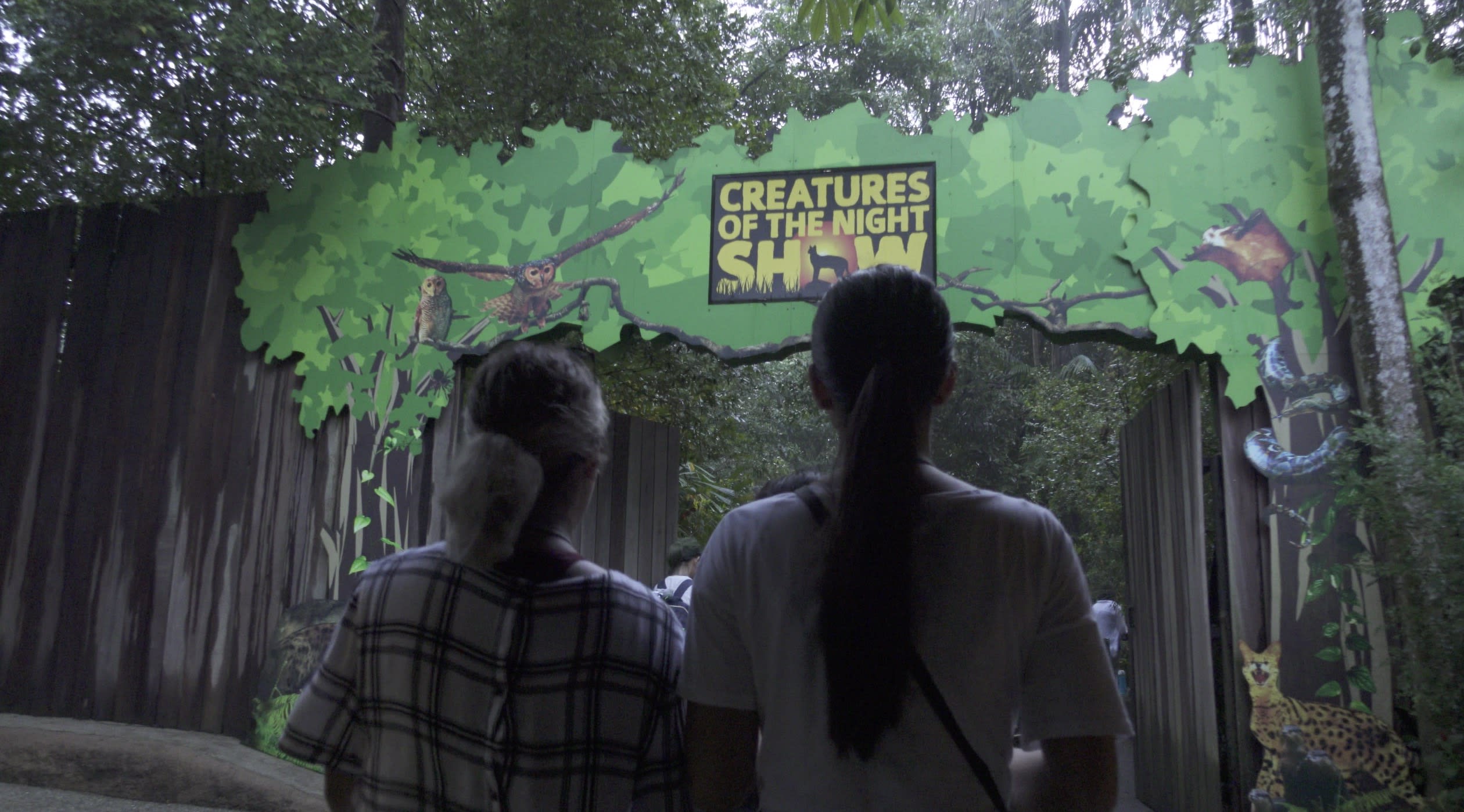 End your night at the Singapore Night Safari for an amazing multi-sensory wildlife adventure! After dusk, visitors can hop on the Safari Tram and get up close and personal to multiple nocturnal creatures! If this isn't your cup of tea, visitors can also enjoy the available walking trails, or the Creatures of the Nights Show showcasing the many talents of the safari's animals!
4. Transport yourself to Sentosa Island via the Singapore Cable Car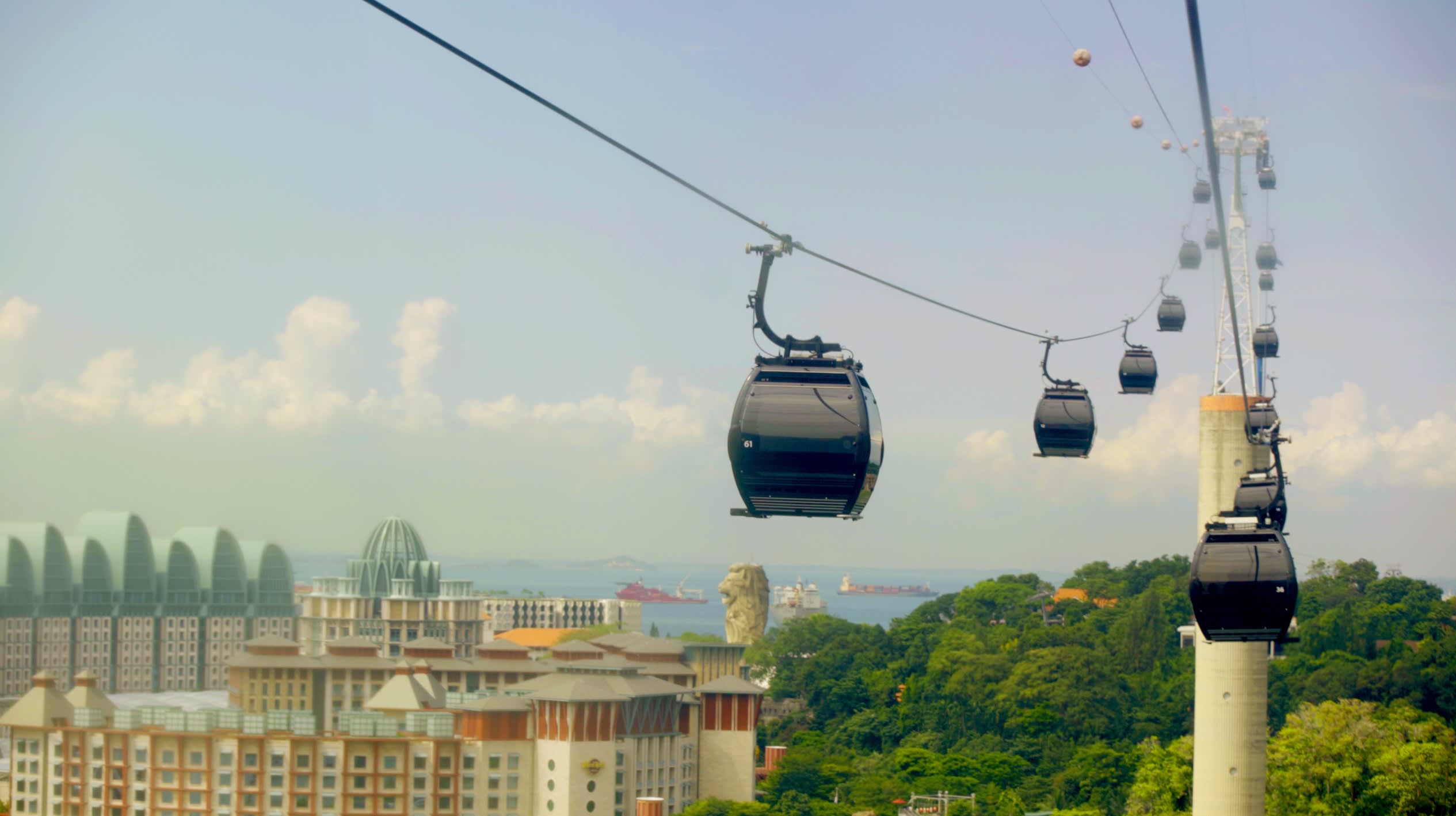 The best way to get to Sentosa Island is by riding a cable car! Not only is this an exciting transportation option, but it also offers amazing 360-degree views of the south of Singapore and landmarks like Resorts World and Mount Faber Park!
5. Meet your favorite celebrities Madame Tussauds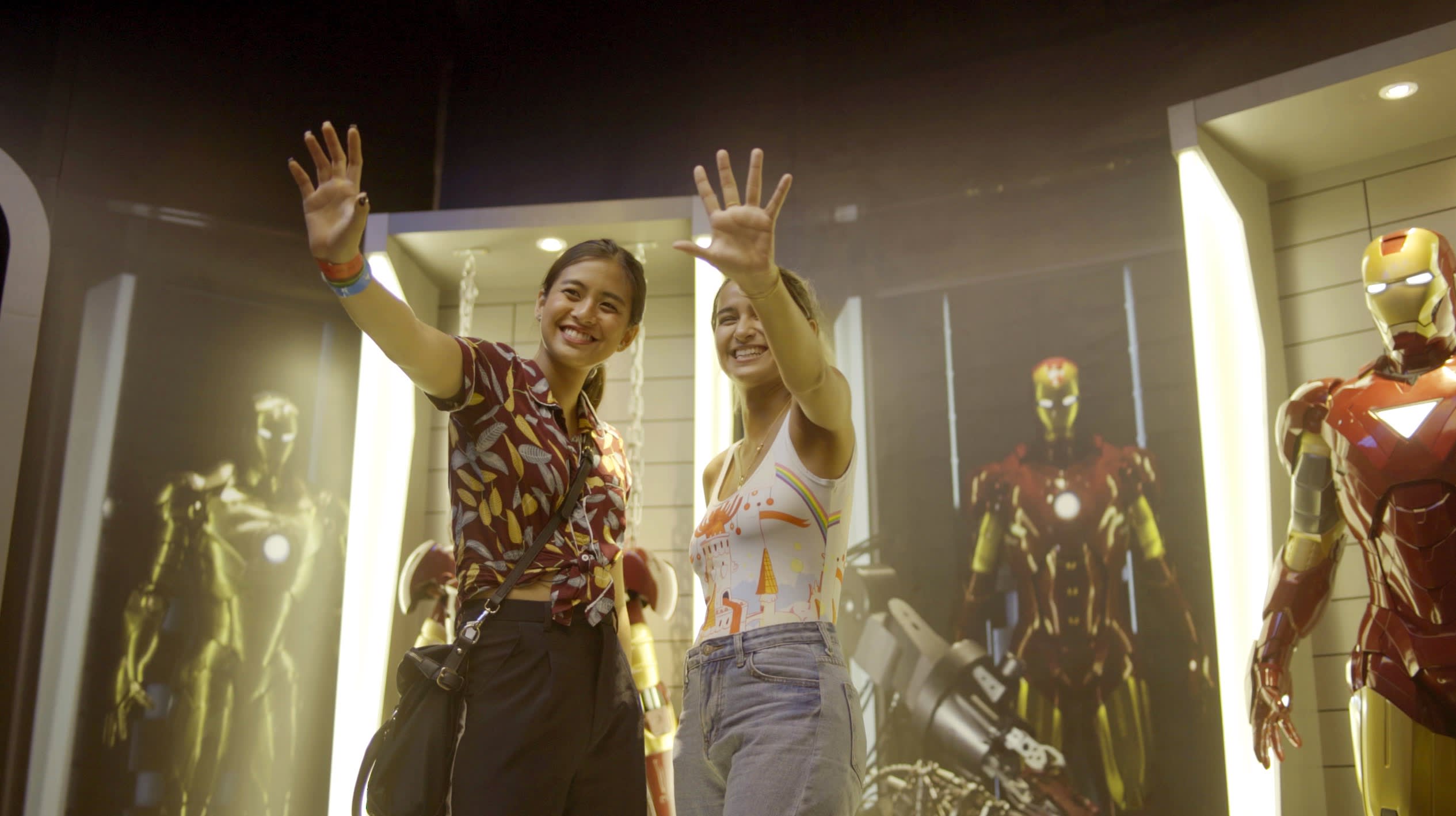 Strike a pose with some of your favorite celebrities and personalities at Madame Tussauds Museum in Singapore! With over hundreds of these lifelike wax figures, you can surely fool friends and family into thinking you've met these celebrities IRL!
Avengers Assemble! Marvel fans can now get in on the action at the Marvel 4D Experience which features high impact special effects! Afterwards, snap a selfie with your favorite Avengers and get a chance to try on Tony Stark's suit!
6. Visit a new dimension at 4D Adventureland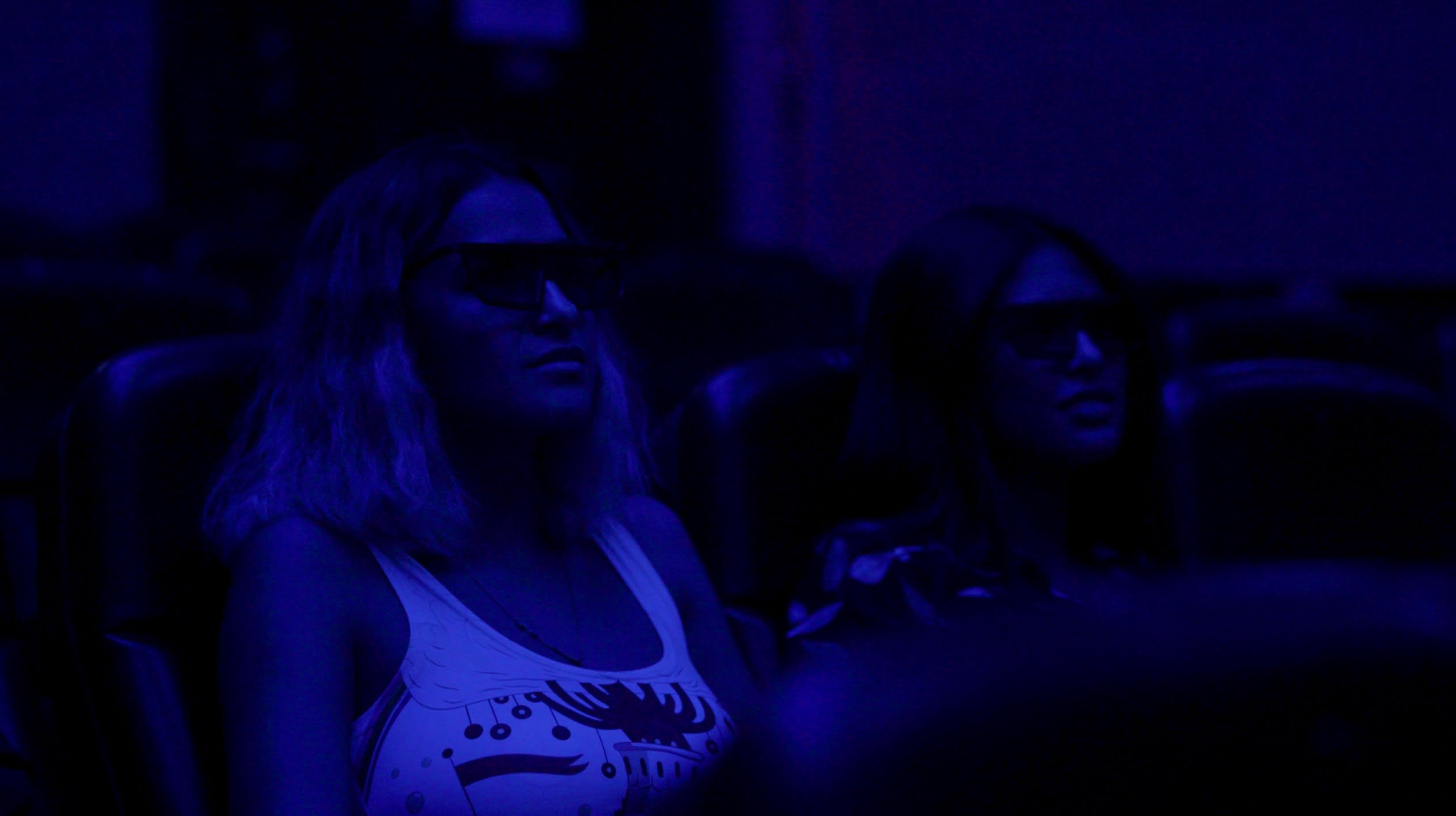 Experience 4D like never before at the Sentosa 4D Adventureland! With Klook, you can experience all three of the available 4D adventures all in one day! Visitors can choose a 4D Movie experience, an extreme log ride, or a shootout game – suitable and enjoyable for kids and adults!
7. Cruise together with your buddies at Skyline Luge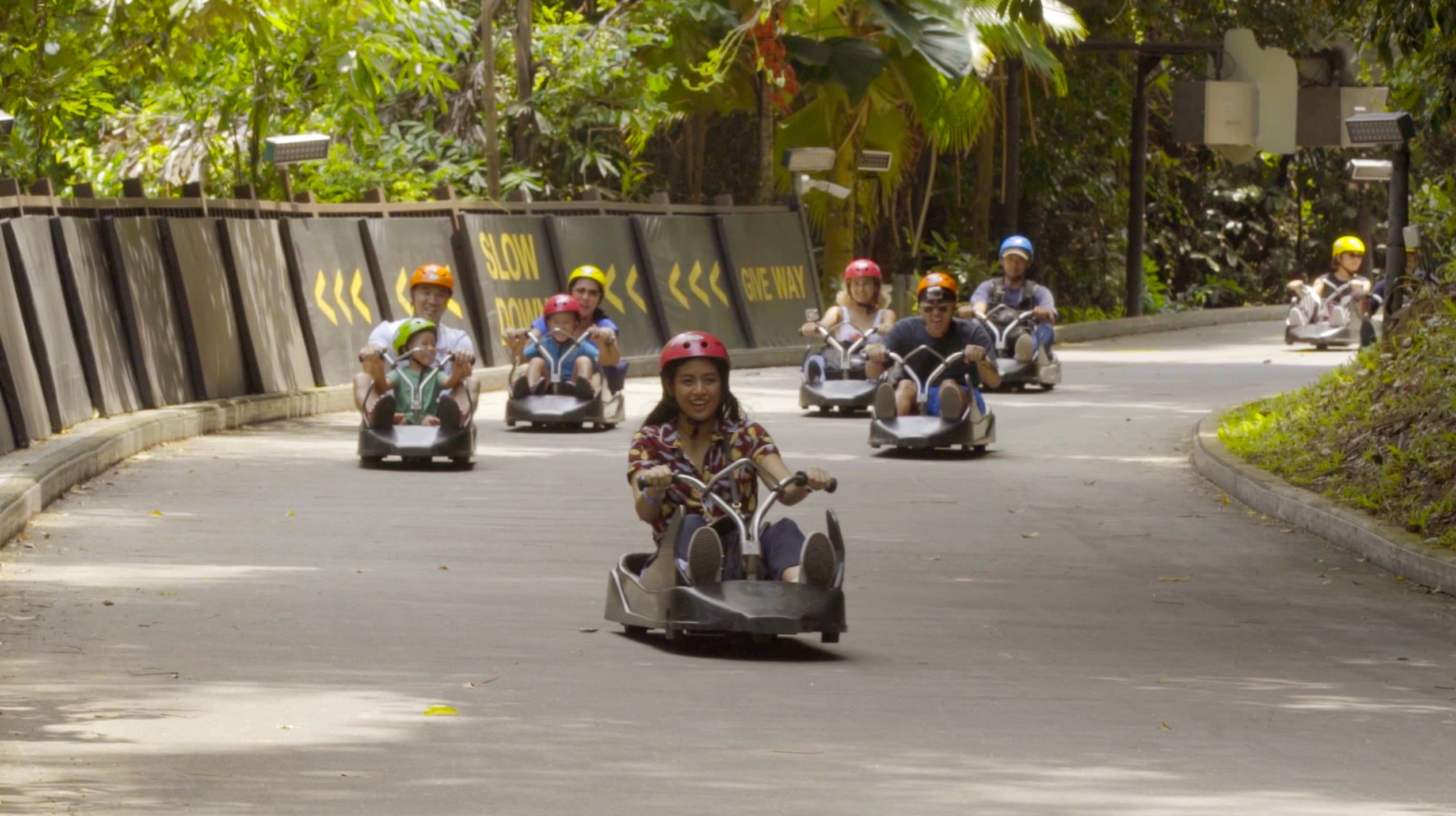 Race your travel buddies to the finish line of Skyline Luge Sentosa! This half go kart, half-toboggan ride is a fun and exciting activity that the whole group will surely enjoy. We're telling you – one ride is not enough! So make sure you book enough rounds and try both Luge trails for maximum enjoyment!
8. Fly like Superman at Mega Adventure's MegaZip!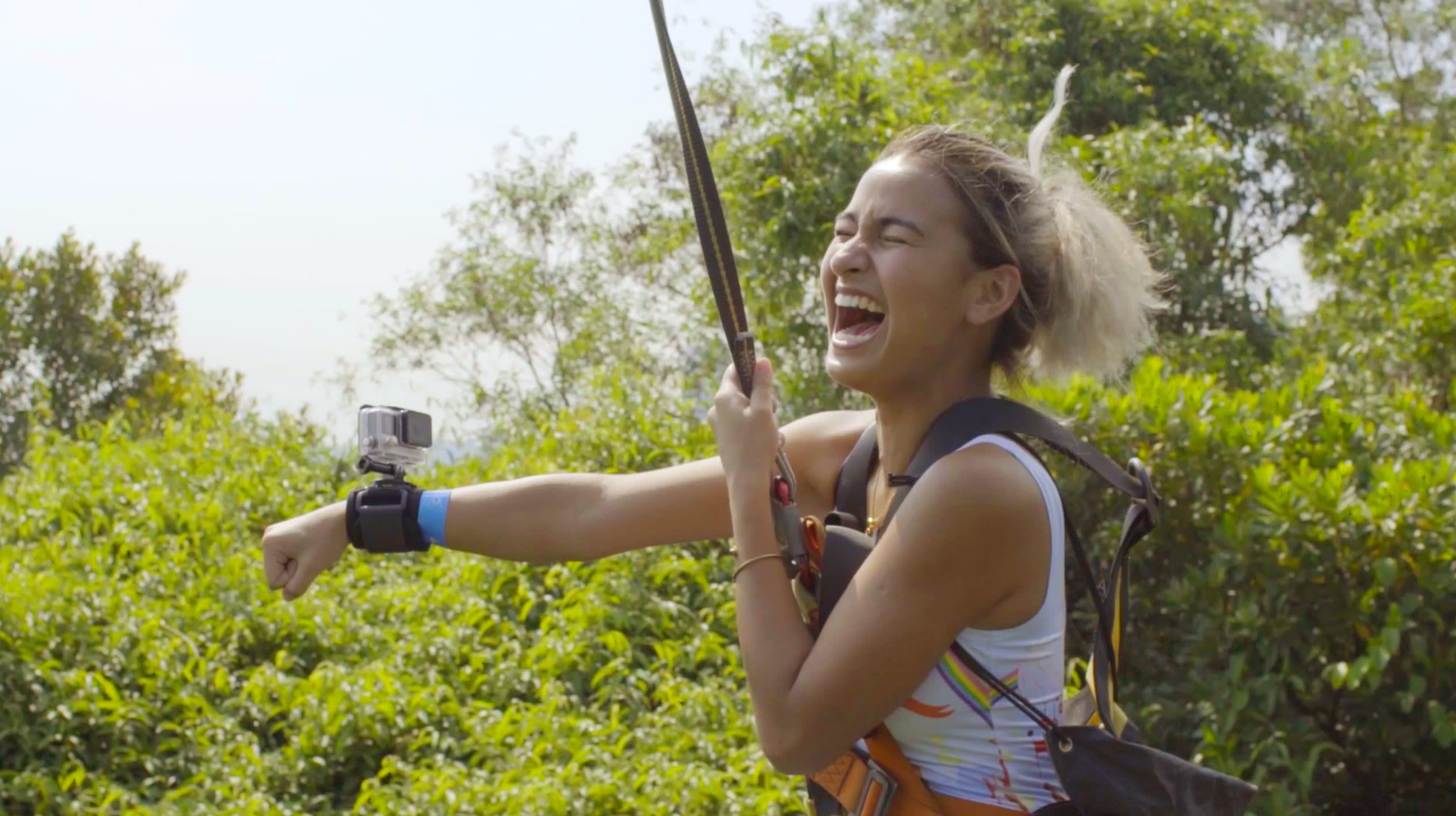 Defy gravity with Mega Adventure's MegaZip!?Once you decide to brave the 75 meter high and 450 meter long zip line, you will be rewarded with birds-eye views of Singapore's beaches and jungles! This thrilling activity can be done individually or with a partner – so depending on how brave you are, you can opt to zipline across Sentosa Island alone or with your travel buddy!
9. Swing above Sentosa at AJ Hackett's Giant Swing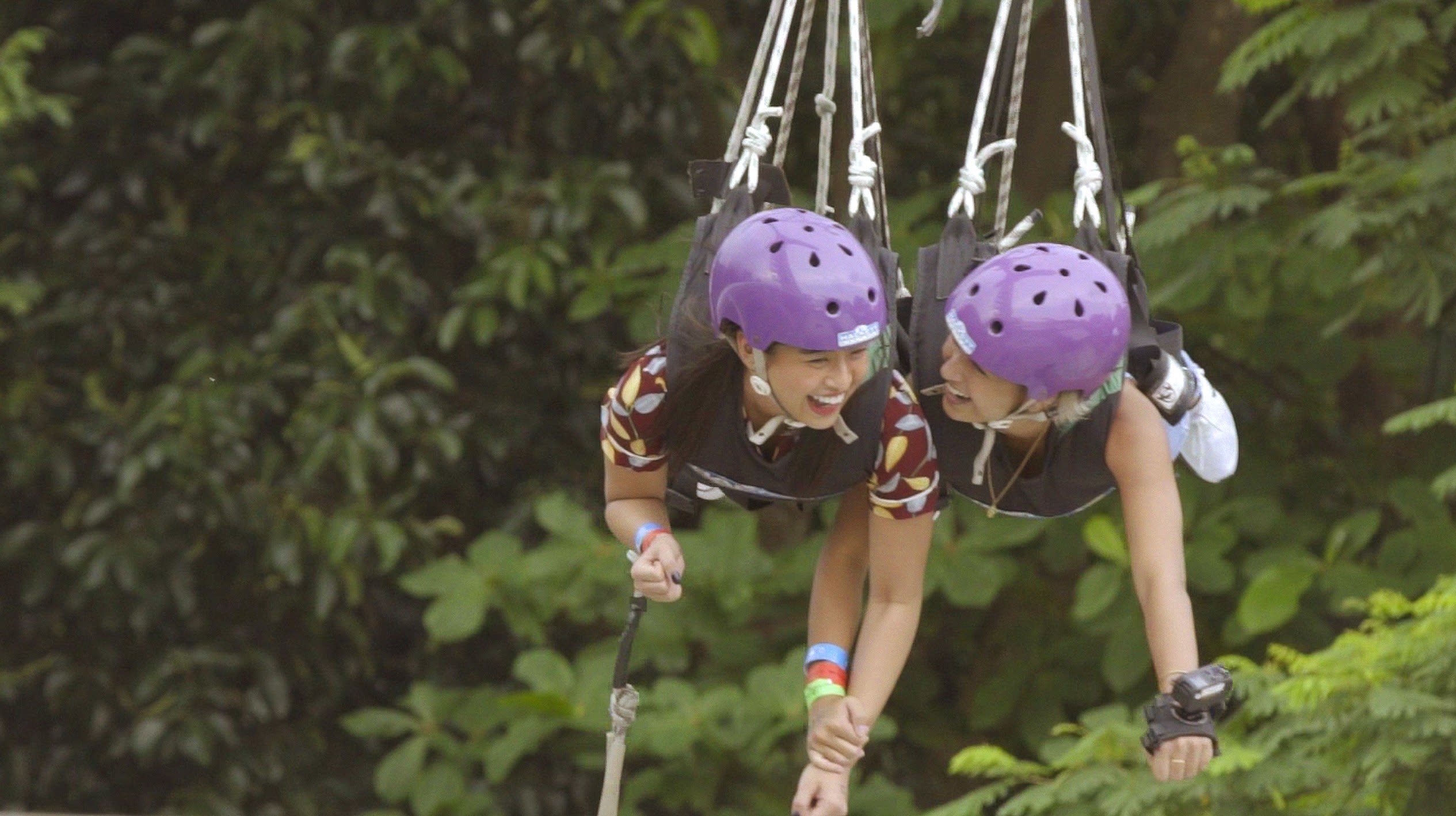 Grab your travel buddy and conquer AJ Hackett's Giant Swing! This ultra-thrilling experience is definitely not for the faint of heart, but we 100% recommend you still try it! It's only really terrifying seconds before you're dropped from the 40 meter jump off point – but once that's through, you'll find yourself enjoying the fantastic views from up above!
10. Experience Wings of Time, the world's first open sea night show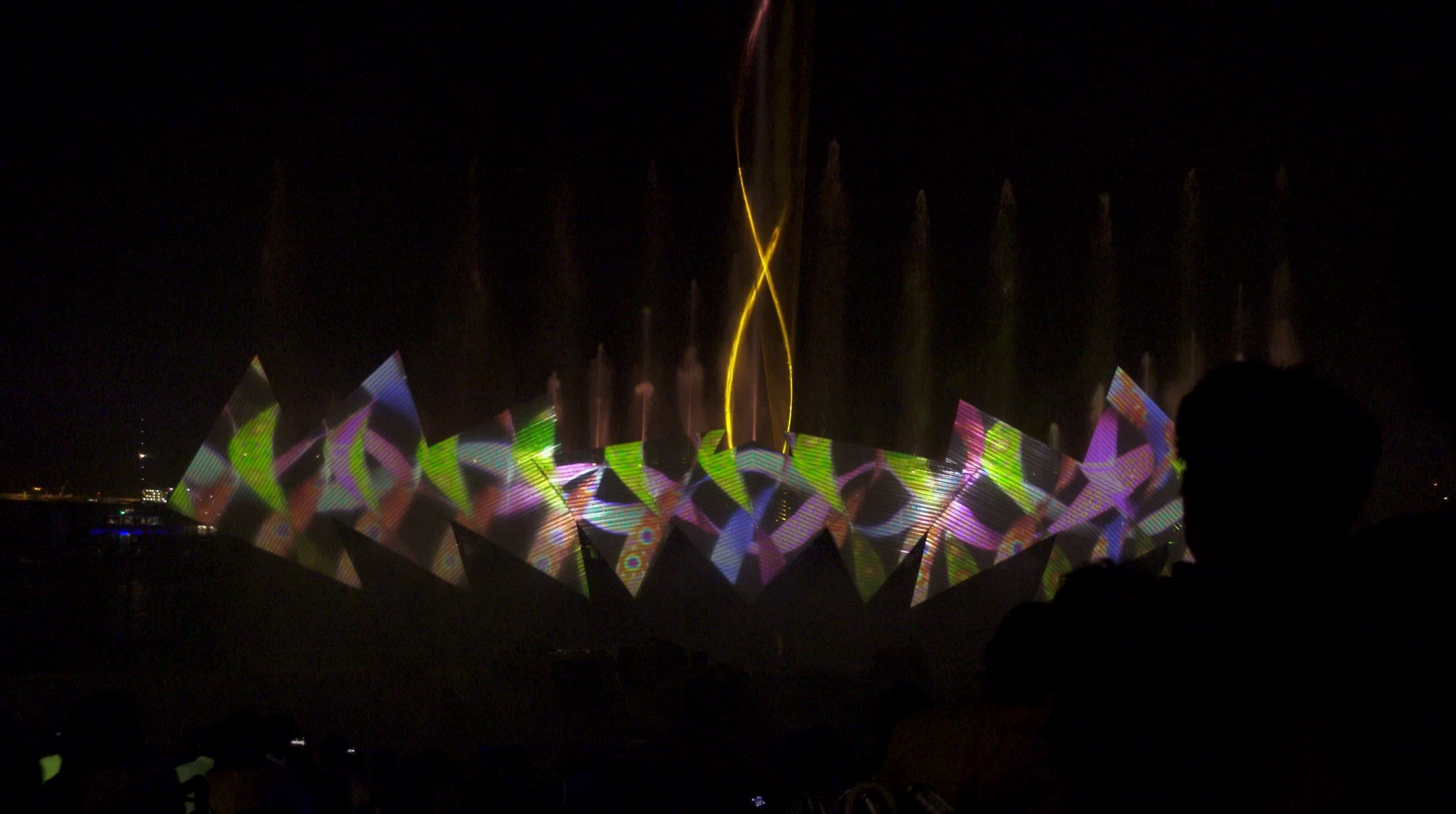 Cap off your trip to Sentosa Island with a water and lights night show called Wings of Time! This show tells the tale of a mythical bird and his two human friends through amazing 3D projection mapping, laser lights, and pyrotechnics that will certainly leave both children and adults in awe!
11. Sail through the city with the Singapore River Cruise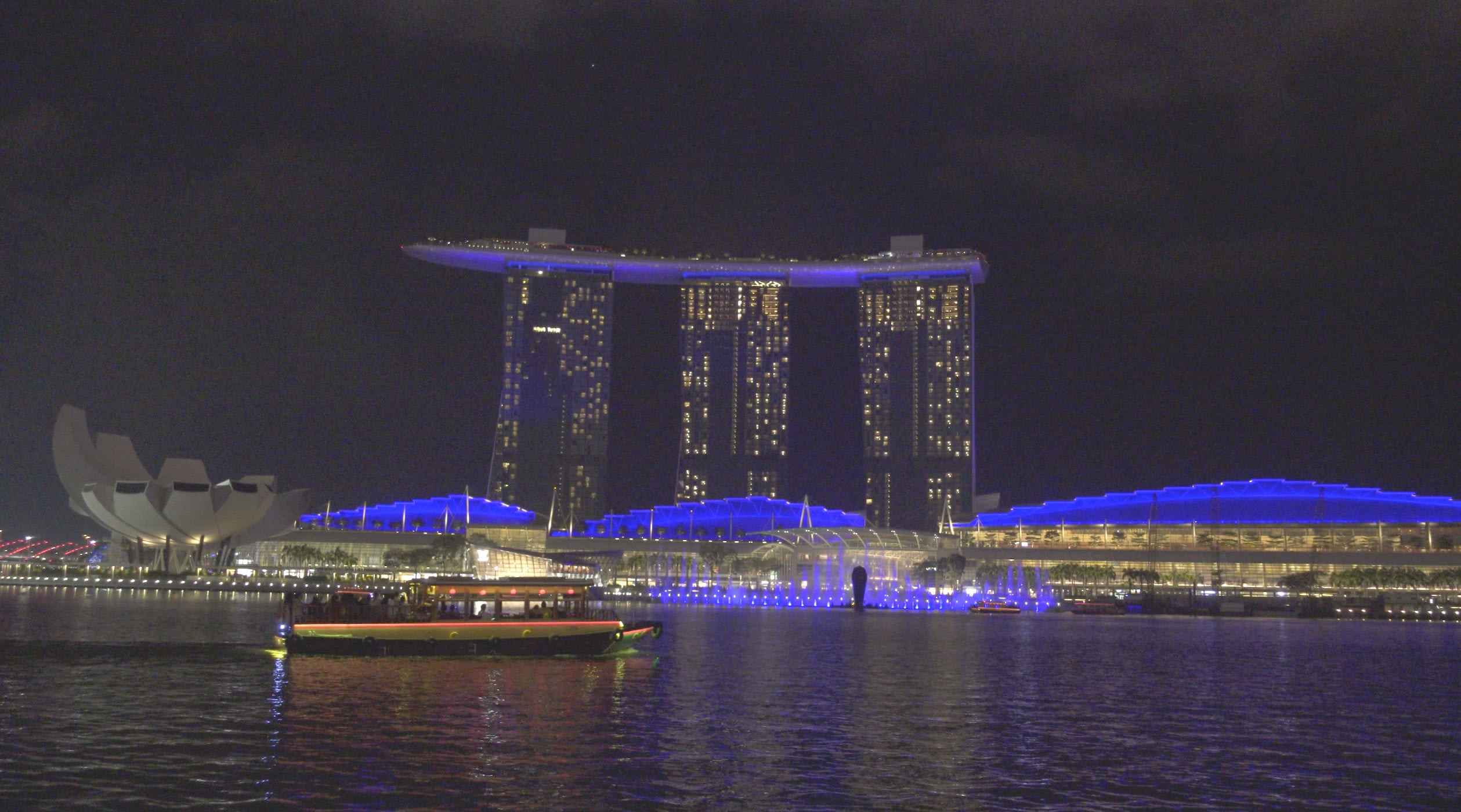 For a quick immersion into Singapore's sights and culture, hop on the Singapore River Cruise which will show you the best of Singapore in just 40 minutes! The entire trip covers South of Marina Bay to Clarke Quay, but tourists can opt to hop off the boat and explore specific districts on foot!
12. Explore nature's best at the Gardens by the Bay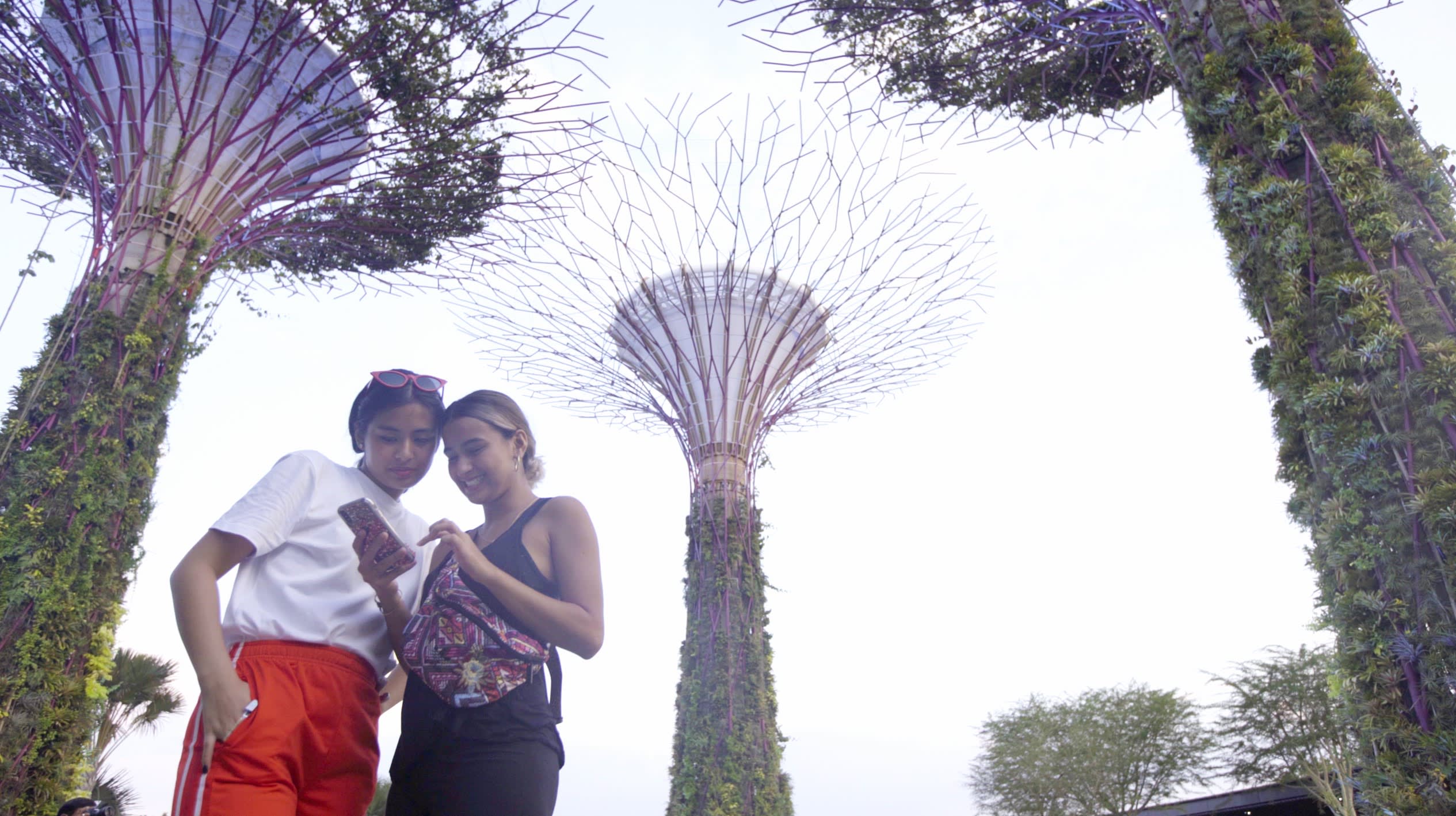 If you've never been to Singapore, a trip to Gardens by the Bay is a MUST! This iconic nature park is home to some of the world's most beautiful gardens, conservatories, and lush greenery! Apart from the instagrammable landscapes, visitors can also enjoy views of Marina Bay from the OCBC Skyway! Whether or not you're a fan of gardens or nature, a trip to this park will be one of your Singapore highlights!
13. Get 360-degree views of the city via the Singapore Flyer
The Singapore Flyer is the largest observation wheel in the all of Asia, so hop on and you'll be guaranteed some of the best views of Singapore! Whether you visit during the day or at night, this experience will surely be remarkable!
Did you know that there are other things to do on the Singapore Flyer apart from admiring the view? Read up on these Singapore Flyer activities and make your experience a truly memorable one!
What to eat
1. Get a taste of Singapore at Chinatown Food Street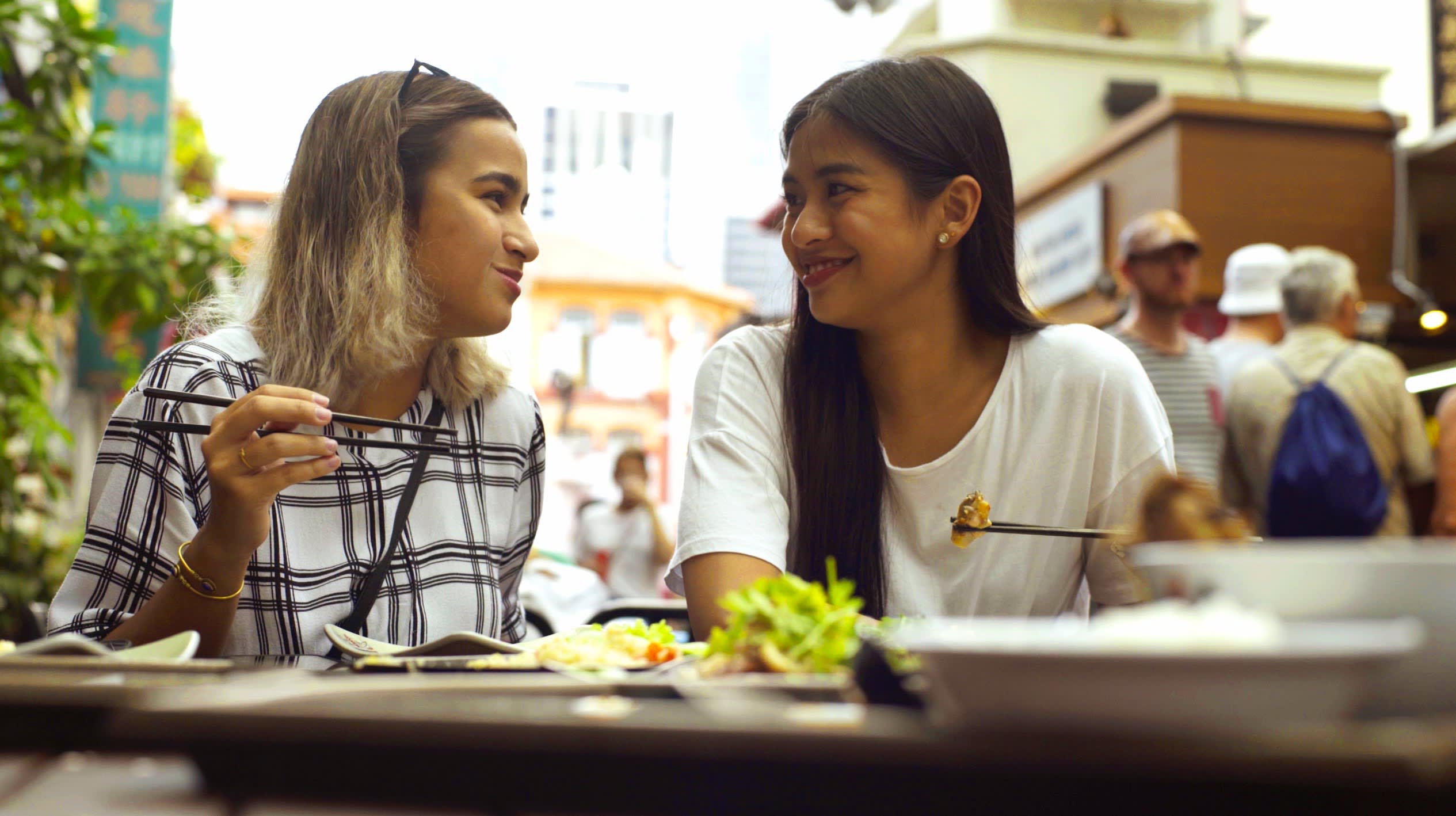 One of Singapore's pride and joy is their hawker food! Multiple markets in the city are lined with stalls of hawker food that are so tasty, visitors are sure to come back for more! Choose from a wide variety of food choices at the Chinatown Food Street and experience authentic Singapore dining. It's easy to get overwhelmed with the many options to choose from, so we recommend trying the Char Kway Teow, Satays, or Chicken rice!
2. Devour delicious seafood at No Signboard Seafood Dinner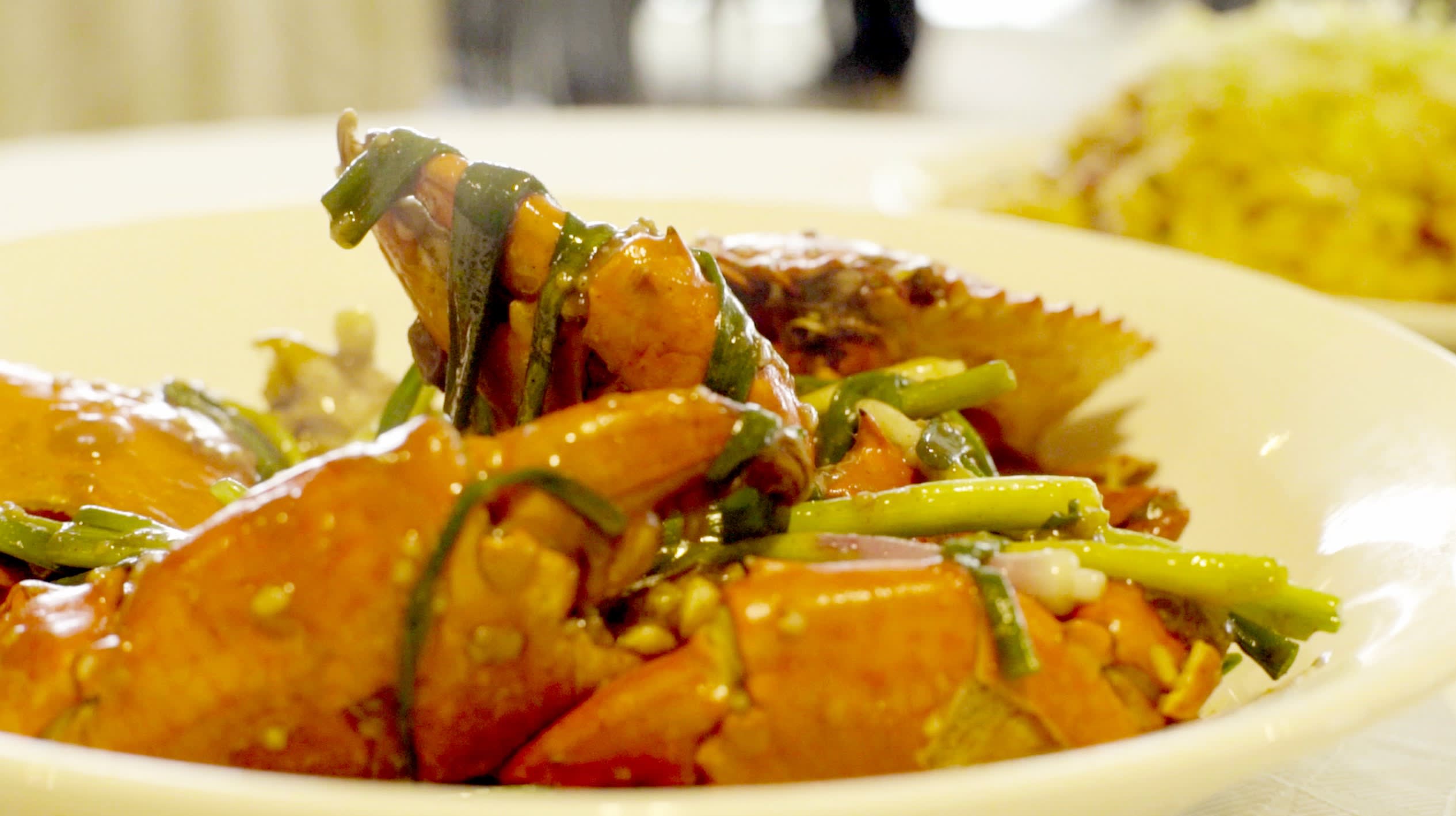 Hit up one of Singapore's highly acclaimed seafood restaurants – No Signboard Seafood! Visitors will certainly have a food-gasmic experience with the available seafood options such as their famous White Pepper Crab and Chili Crab!
3. Try something new at Ng Ah Sio BKT (Rangoon Road)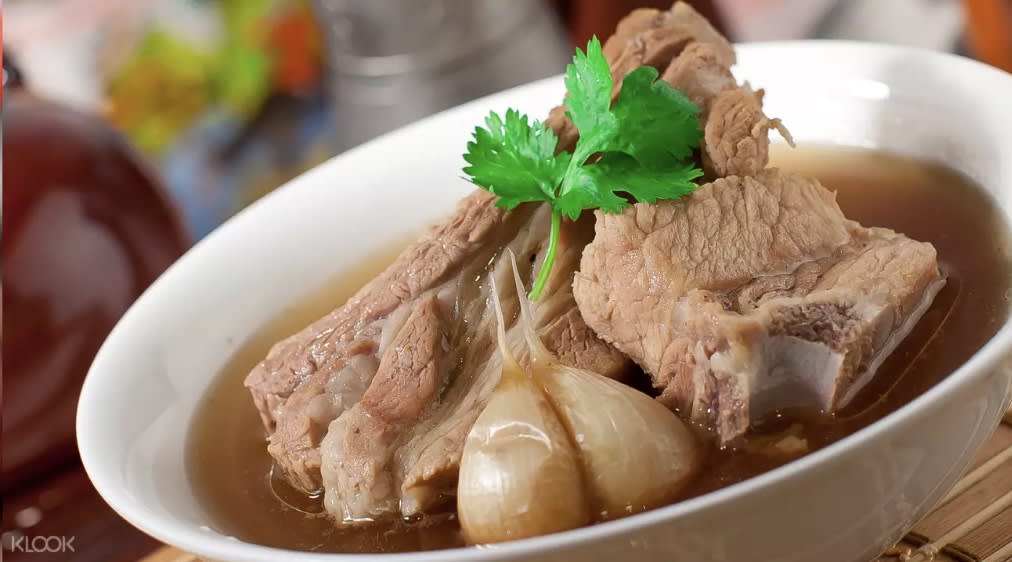 Get a taste of one of Singapore's most popular dishes! Dine in Ng Ah Sio BKT and indulge in Bak Kut Teh – a clear and peppery soup with pork ribs. This well-loved recipe is a hit with both tourists and locals, as seen on the restaurant's walls, which are filled with photos of visitors!
Jumpstart your trip to Singapore!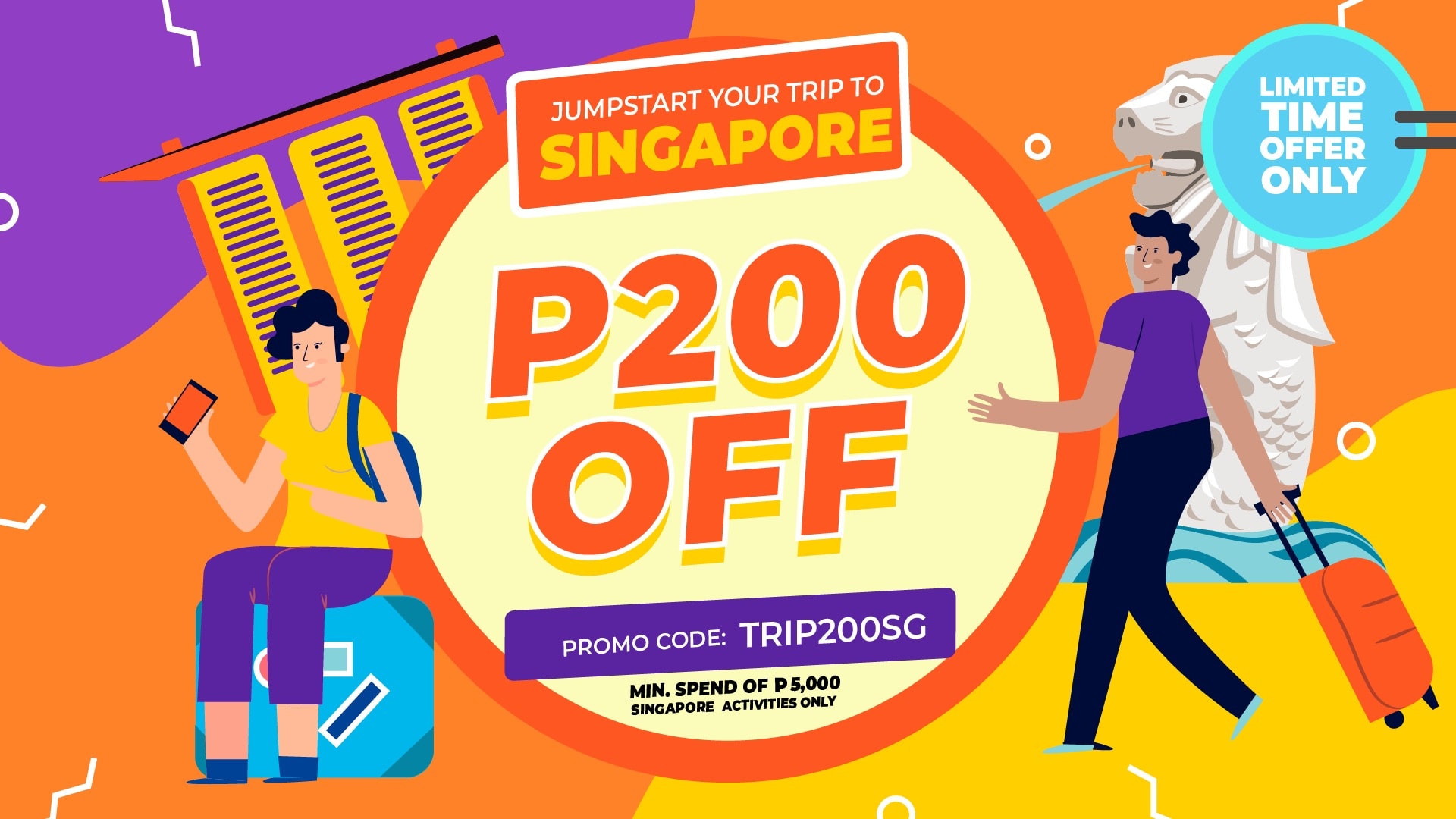 Travelling to Singapore anytime soon? Get P200 off your Klook booking for the month of January with the promo code TRIP200SG! Promo code is applicable to use on all Singapore activities only.