Explore the Philippines like a local!
Here at Klook, we believe in everyone's right to travel and explore. So to help kickstart those travel resolutions, Klook is listing down the a couple of our favorite out of town activities around the Philippines to get you started.
Manila
There are so many hidden gems in and around Manila that are definitely worthy of your time. So if you've always thought of discovering the city, treat this as a sign and get to it! Don't forget to pre-book a 4G SIM Card before heading to all these places. You'll definitely want to show these beautiful spots off on Instagram.
Las Casas Filipinas de Acuzar
Step back in time and make your way to Las Casas Filipinas de Acuzar! This open-air museum and heritage park celebrates the country's Hispanic-Filipino history with 22 landmarks dating back to the 17th century, cobblestone streets, and the iconic Hotel De Oriente – which is believed to be the country's first ever hotel.
Walk-in Price: Php 1,500
Klook Price: Php 1,200
Enjoy great savings when you Klook to Las Casas Filipinas de Acuzar
Enchanted Kingdom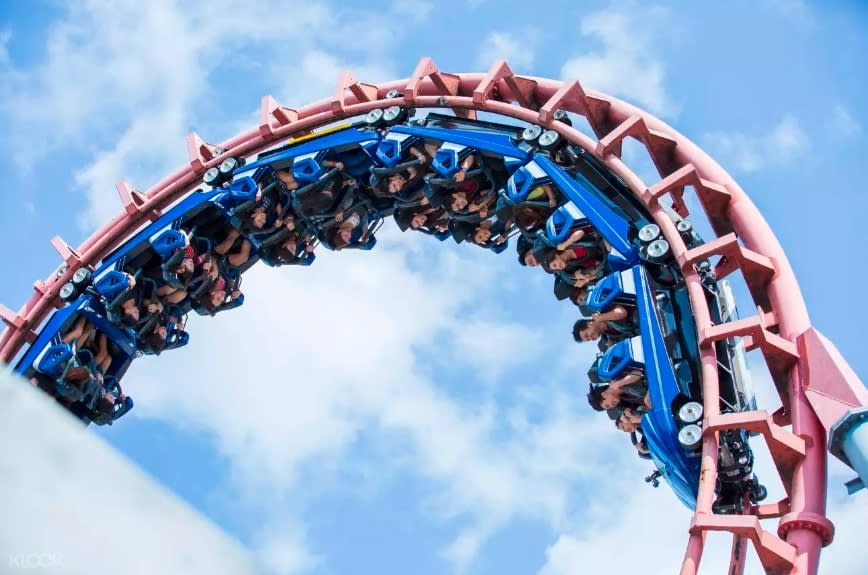 Take a break from your busy schedules and make the thirty-minute drive to Enchanted Kingdom in Laguna! Resurrect your childhood memories on Space Shuttle, Rio Grande Rapids, and Log Jam or make new ones on attractions like Disk-O-Magic and Laser Mission!
Walk-in Price: Php 900 (Regular Weekend Day Pass)
Klook Price: Php 785 (Regular Weekend Day Pass)
No need for physical tickets, simply scan your Klook QR code for direct entry to Enchanted Kingdom!
Dessert Museum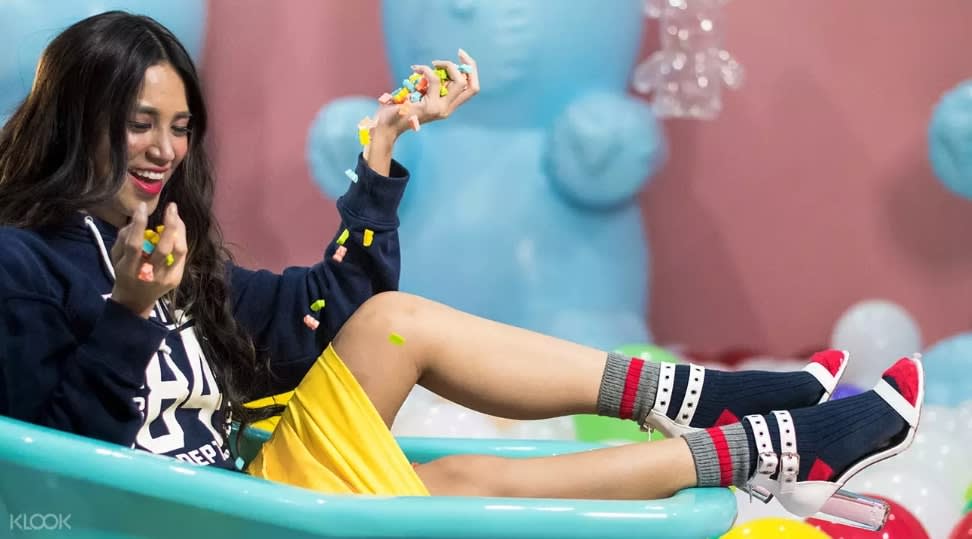 Got a sweet tooth? Head over to The Dessert Museum! Not only does it offer sweets throughout the tour, but it also happens to be incredibly insta-worthy! Yup, that's right – Dessert Museum is the sugar fix you and your Instagram feeds need, and you can book your tickets right here on Klook!
Walk-in Price: Php 799
Klook Price: Php Php 549
Enjoy a complimentary dessert when you Klook a visit to the Dessert Museum!
Intramuros Bike Tour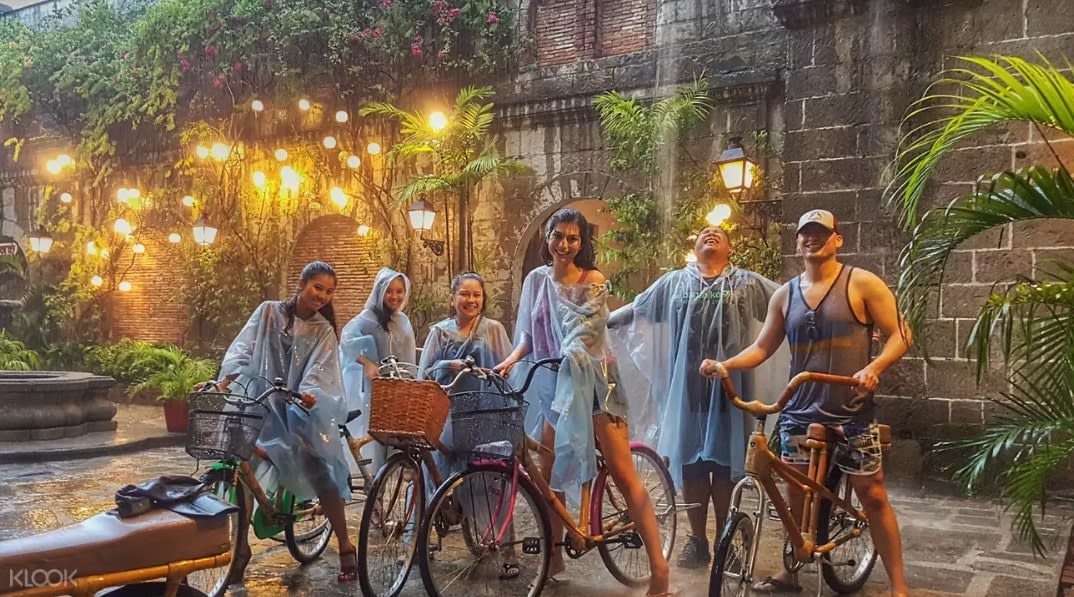 Go on a fun history refresher course with Bambike Manila and explore the depths Intramuros on a bamboo bike tour! Not only are you set to learn the secrets of the walled city, but you'll also be able to do so in sustainable fashion! How great is that? You can also avail of a night tour offered by Bambike Manila as well!
Walk-in Price: Php 600
Klook Price: Php 570
Change of plans? Don't worry! Enjoy FREE cancellation (with 48 hours notice) when you Klook a Bambike Manila tour.
Boracay
After several months of rehabilitation, Boracay is back in business and beautiful as ever! That said, now is the perfect time to experience the famous white sand beach in its most pristine condition. Plus – a little vitamin sea never hurt anybody!
*Take note of Boracay's new set of rules and regulations prior to your visit.
Boracay Island Tour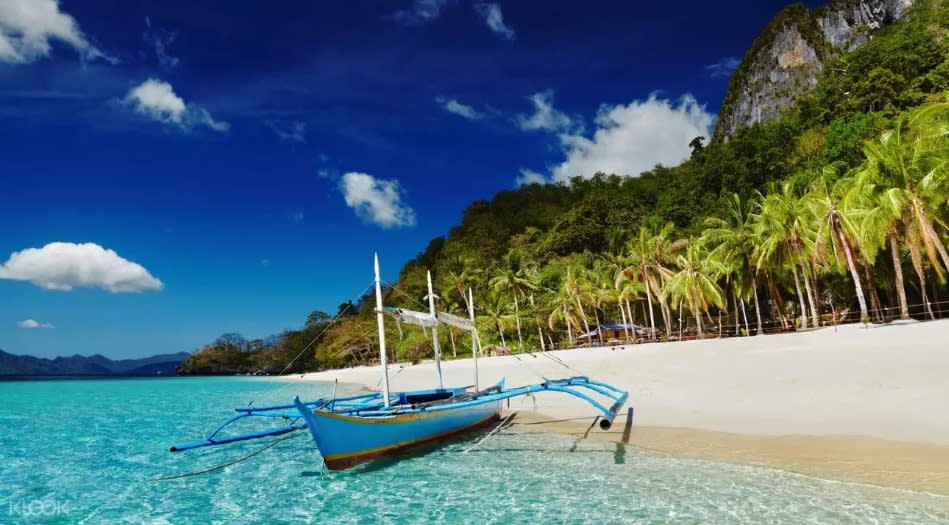 Explore Boracay's newly rehabilitated beaches on this Boracay Island Tour! With a join-in or private tour option, you'll be able to discover hidden beaches and lagoons, go cliff-diving, snorkeling, and indulge in fresh seafood buffet!
Walk-in Price: Php 850
Klook Price: Php 825
Enjoy FREE cancellation with 24 hours notice when you Klook a Boracay island tour!
Ariel's Point Cliff Diving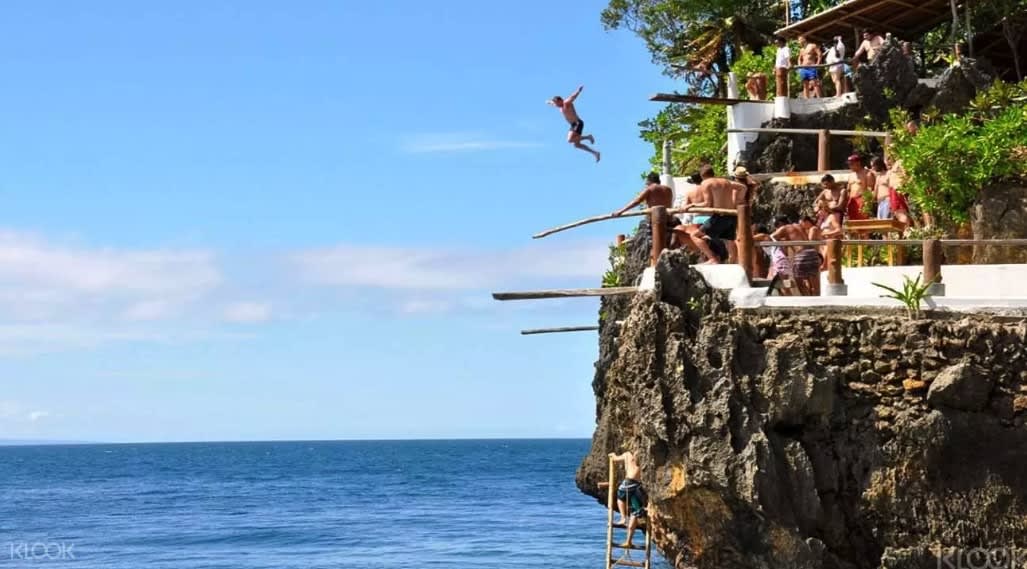 It's time to take the plunge! Ariel's Point Cliff Diving spot has reopened to the public, and if you're looking to get your adrenaline pumping – this is where you need to be! Test your bravery with nine diving platforms ranging from 3 meters all the way to 15 meters!
This Klook package entitles you to more than just the thrilling experience. It also includes unlimited beverages, a buffet lunch, kayaks, paddle boards, and snorkeling gear, too!
Klook Price: Php 2,805
Enjoy Instant Confirmation when you book your Ariel's Point Cliff Diving admission via Klook!
Cebu
As the second biggest city in the country, you can expect Cebu to be a treasure trove of exciting activities fit for thrill-seekers, beach lovers, and history buffs alike! So if you have yet to visit this dynamic city, it's time you book that hour-and-a-half flight and finally discover the Queen City of the South!
Danasan Eco Adventure Park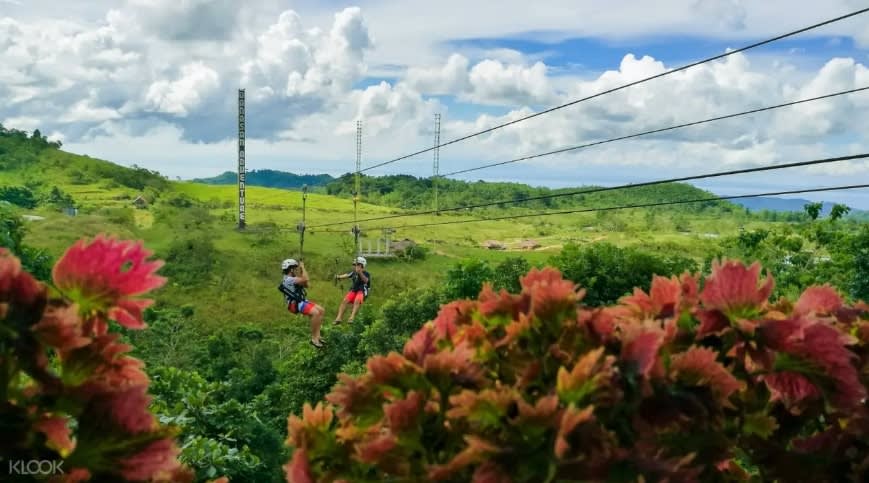 Adventure awaits at Danasan Eco Adventure Park! Grab your friends and family and spend the day taking on exciting activities like sky biking and ATV rides. However if you haven't got a fearless bone in your body, the park also offers wonderful nature hikes, waterfall explorations, and horseback riding! So no matter what activity you end up trying, we're sure you'll have an unforgettable time at Danasan Eco Adventure Park!
Klook Price: Php 999
Haven't finalized your Cebu plans? Enjoy FREE CANCELLATION (24 hours notice) when you book your Danasan Eco Adventure Park tickets via Klook!
Oslob and Badian Beach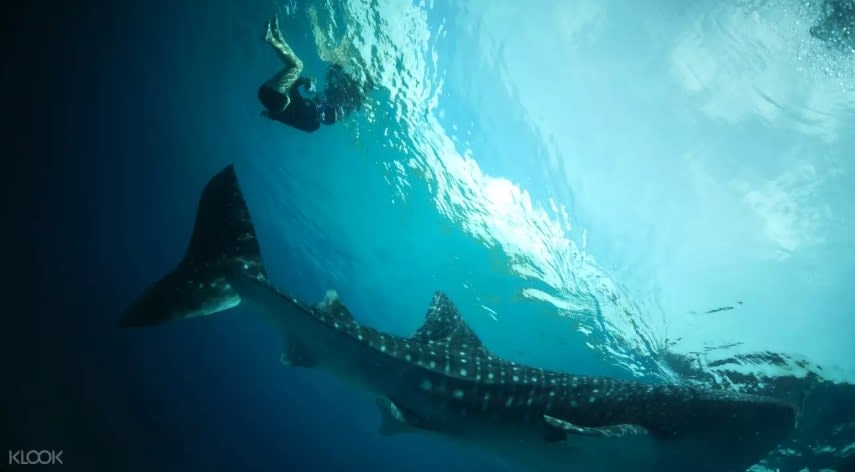 Cebu is filled with many thrilling activities, such as the Oslob Whale Shark Snorkeling and Badian Canyoneering Adventure! So if you can pucker up enough courage to swim with Cebu's gentle giants, and jump off 30 ft cliffs, this activity is right up your alley! Trust us – this once in a lifetime experience will be an unforgettable one.
Walk-in Price: Php 2,900
Klook Price: Php 2,850
Enjoy convenient hotel pick up and drop off for your Oslob Whale Shark and Badian Canyoneering Adventure!
Palawan
Lucky for you, the Best Island in The World (Conde Nast Traveler, 2016) is only over an hour away via plane. That should be enough reason for you to pack up and discover the breathtaking shores of Palawan. However, if it isn't – Klook's got a handful of activities that might just convince you otherwise.
El Nido Tours
People all over the world wait their entire lives to visit El Nido, while you live just one short flight away from the island's dreamy turquoise waters and chiseled limestone hills. Don't wait too long to witness this island's beauty in real life and book yourself an El Nido island hopping tour! Fortunately for you, Klook's got three packages to choose from and each tour will leave you in a trance!
Walk-in Price: Php 1,200 (El Nido Tour A)
Klook Price: Php 900 (El Nido Tour A)
Enjoy a COMPLIMENTARY BBQ Lunch with the El Nido Tour A Package!
Puerto Princesa Underground River Tour
If you were to do just one thing in Palawan, it has the be the Puerto Princesa Underground River Tour! In case you didn't know, this local attraction is part of the New 7 Wonders of the World, and this should be enough reason for you to pack your bags and make your way to Palawan!
Walk-in Price: Php 2,100
Klook Price: Php 1,740
Enjoy a hassle-free shuttle service to and from the Underground River with Klook!
Bohol
When you visit Bohol, you'll find out that this city is more than just the tarsiers and the Chocolate Hills. Home to beautiful beaches, a man made forest that can rival those of Japan and historical landmarks that date all the way back to the 16th century, this is one destination that needs to be on your 2019 travel bucket list.
Bohol Countryside Tour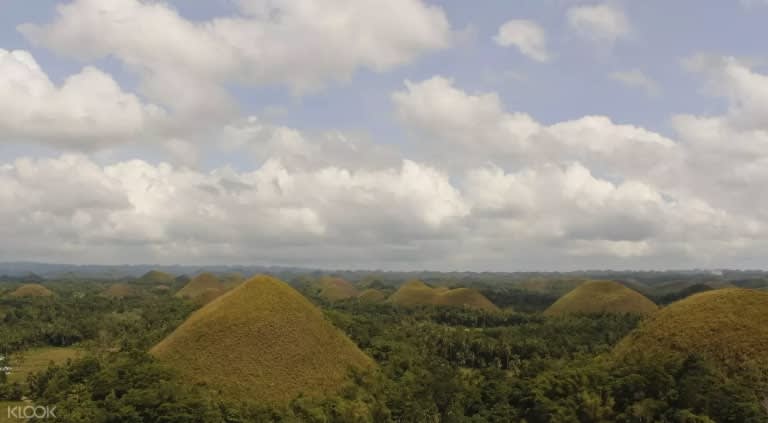 For Bohol first-timers, this Bohol Countryside Tour is an absolute must! Those who join in on the tour will see the city's best sights and attractions like the Blood Compact Site, the Philippine Tarsier Sanctuary, and the Chocolate Hills!
Klook Price: Php 1,560
Save big when you book your Bohol Countryside Tour with Klook's Out-Of-Town Sale!
Subic & Clark
Formerly US military bases, Subic & Clark are now the country's up and coming leisure destinations featuring leisure parks and an the biggest selection of outlet shops in the country!
Aqua Planet Waterpark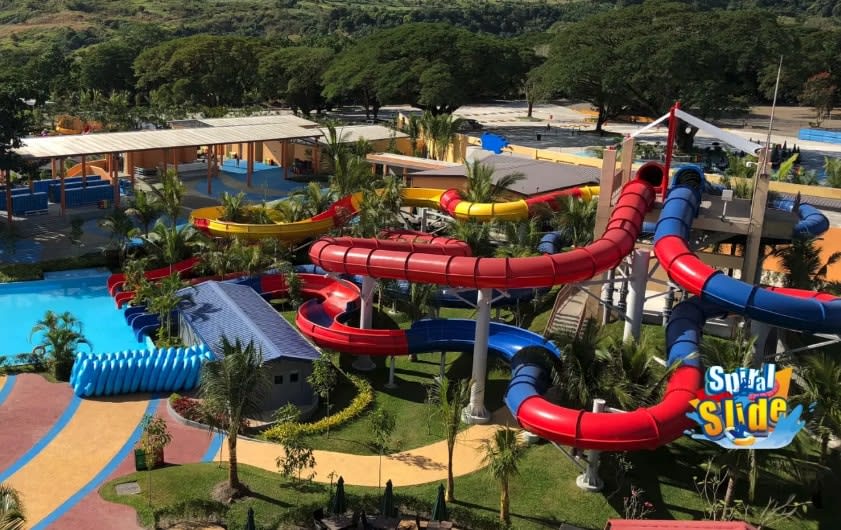 With 38 water slides and attractions, you can expect the Aqua Planet Waterpark to become the next big hit in the Philippines! So before the crowds come in, you can book your admission ticket in advance via Klook and be one of the first to experience this splashin' attraction!
Klook Price: Php 950
Skip the long lines and book your Aqua Planet Waterpark tickets on Klook!
Zoobic Safari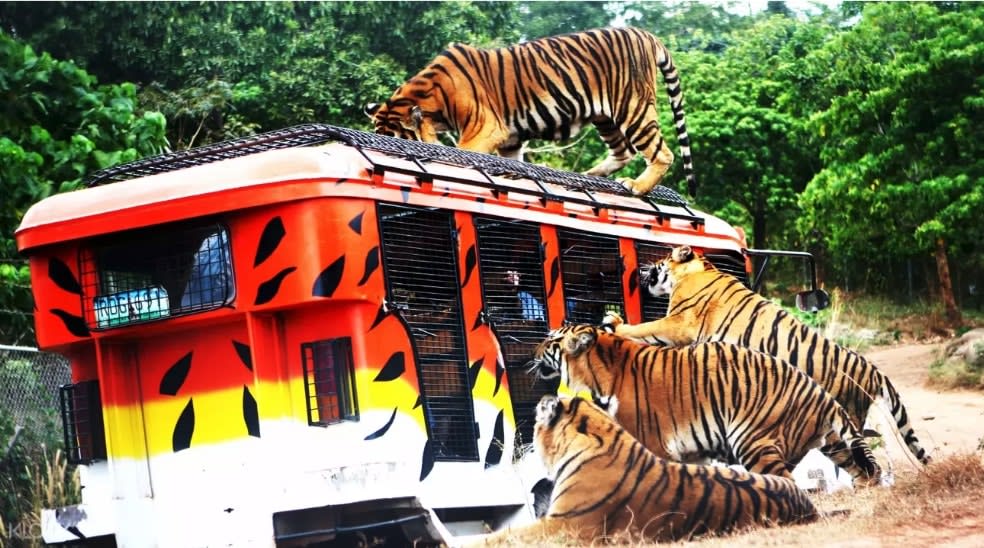 Calling all animal lovers! Make your way to Zoobic Safari and get up close and personal with wild, exotic animals. This safari is sure to debunk the "zoos are for kids" assumption as it features close encounters with tigers, serpents, and lions in addition to its unique shows and animal muzooeum.
Walk-in Price: Php 695
Klook Price: Php 350