All Stars 2019: Singapore Popular Things To Do
In Singapore, efficiency is key! It's all about maximizing your benefits and saving time. With special Klook incentives like skip-the-queue, mobile e-tickets and instant confirmation features, we'll have you breezing through your holiday like a true blue Singaporean.
All-Stars
Time and time again, there are a select few that are so special that they always end up in the Klook shopping cart of those visiting Singapore. Want to be let in on the cult must-haves? Check out the list below!
1. Resorts World Sentosa (Universal Studios Singapore, S.E.A. Aquarium & Adventure Cove Waterpark)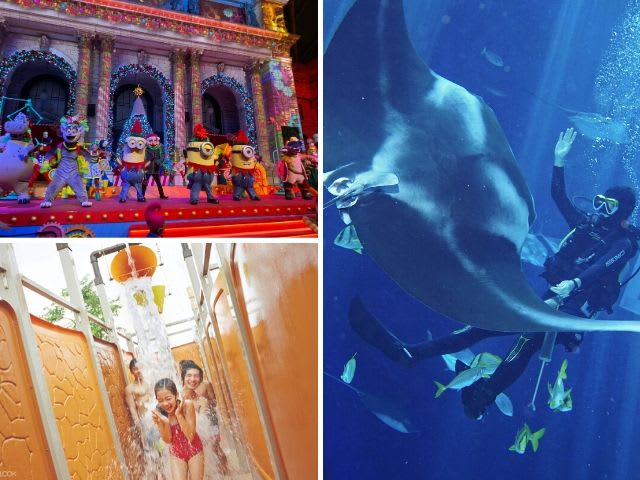 Resorts World Sentosa (RWS) is where the fun's at!
Home to three of Singapore's major attractions – Universal Studios Singapore (USS), S.E.A. Aquarium and Adventure Cove Waterpark – it's no wonder RWS is firmly on the bucketlist of all tourists to Singapore.
There are many different ways to get your hands on tickets to these attractions, but here's why many choose to get theirs on Klook:
Skip-the-queues with mobile e-tickets
No need to queue in line to redeem your physical tickets. Tickets are sent to your Klook mobile app or email in the form of e-tickets that you can use for direct entry at the park gantries!
Last minute or spontaneous decision to visit? No problem. RWS attraction tickets on Klook come with an 'instant confirmation' feature, which essentially means you'll receive your confirmed tickets within seconds of booking.
Official ticketing partner of Resorts World Sentosa (RWS) attractions
Klook works directly with RWS and our tickets are 100% legit! You can also browse from more than 61,000 user reviews on the USS activity page to see what everyone else thought!
Exclusive combos for even bigger savings
Besides enjoying a discount on the price of the basic ticket, Klook also offers a range of bundle packages that can help you to save even more. Check them out below:
Universal Studios Singapore
Exclusively for Klook mobile app users, enjoy a FREE shuttle service from HarbourFront MRT station to Resorts World Sentosa when you book your USS ticket on Klook.
Simply show the USS e-voucher on the Klook app to board! More details available on the Universal Studios Singapore? Klook activity page.
S.E.A. Aquarium
Adventure Cove Waterpark
2. Gardens by the Bay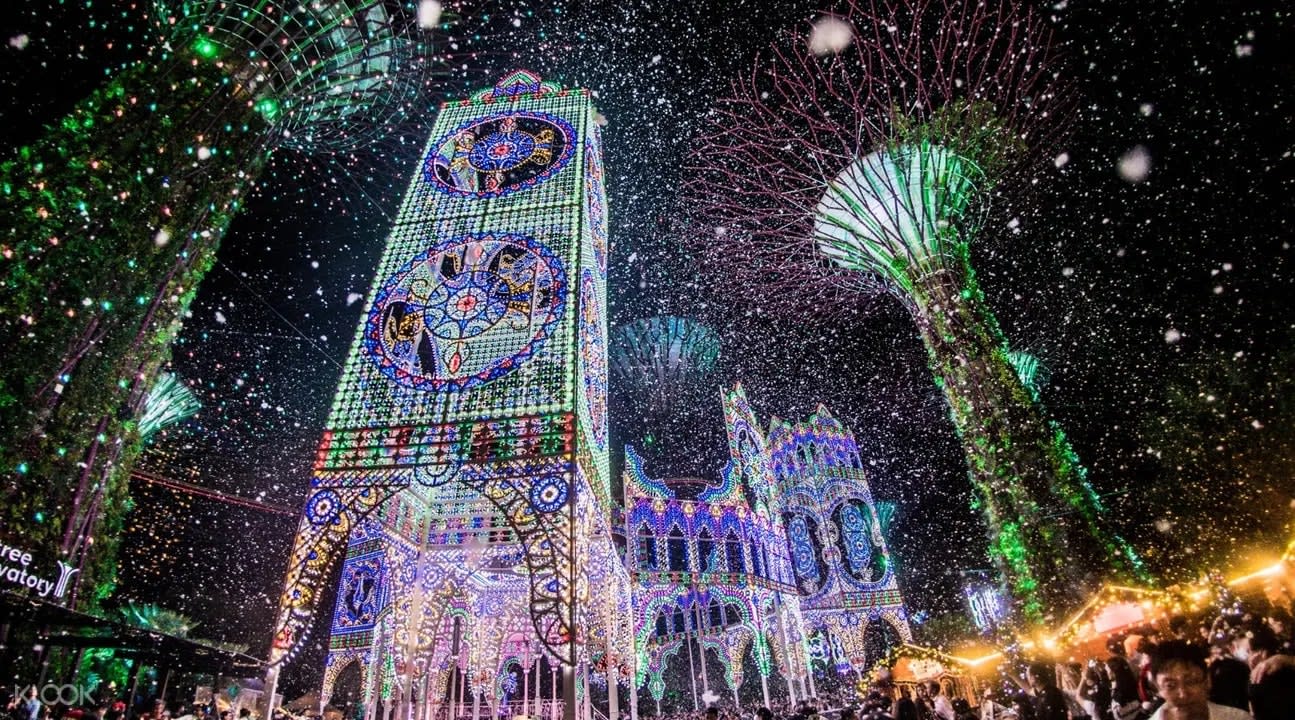 Gardens by the Bay (GBB) is another attraction heavyweight in Singapore, famous for the Supertrees and flower domes housing many species of local & exotic blooms.
Every year GBB is also home to the festive Christmas Wonderland event, held at the Supertree Grove. Look out for colourful parade floats, world-class performances at the Meadow Theatre and vibrant displays that evoke the magical festive spirit all around!
GBB and Christmas Wonderland tickets on Klook both come with the instant confirmation feature and are available as direct entry mobile e-tickets (no need for physical ticket redemption).
Check out more packages available on the Christmas Wonderland at Gardens by the Bay activity page on Klook!
3. Singapore Zoo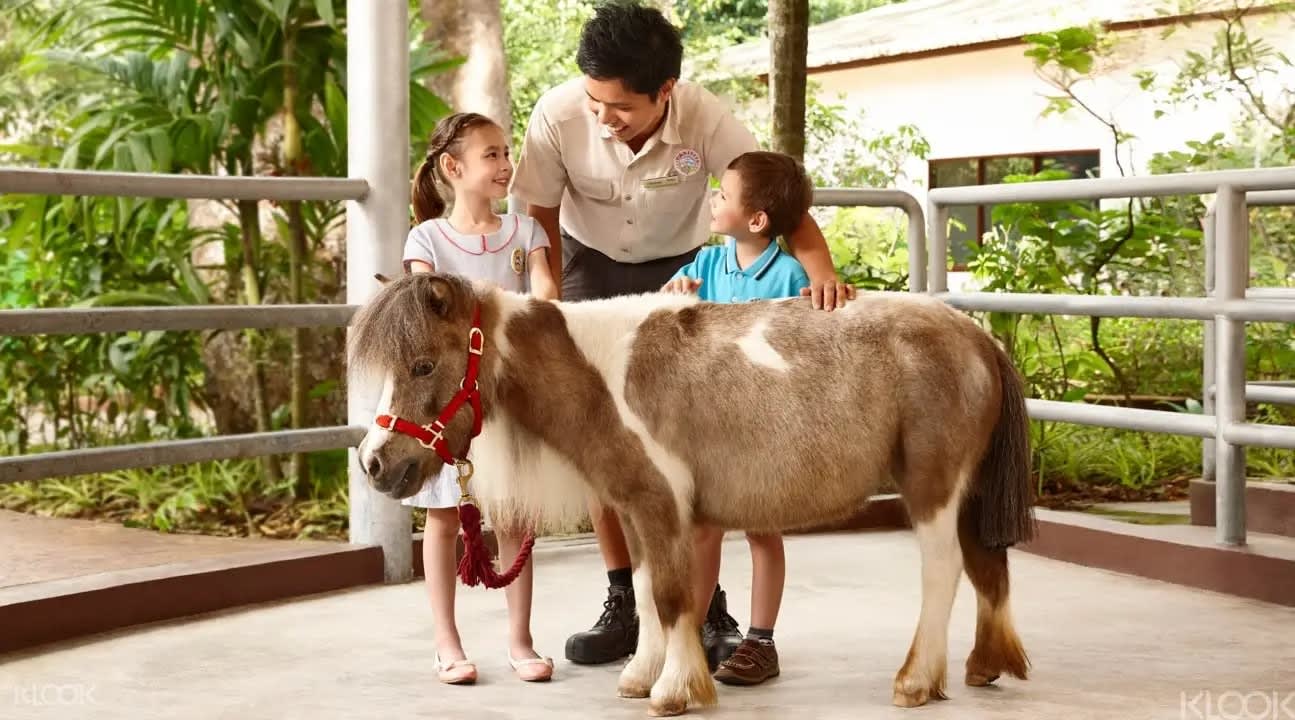 The award winning Singapore Zoo is definitely worth travelling out of the city for! The open enclosures provide a great way for the public to observe animals in their habitat and drive awareness for conservation efforts and education.
Wet weather? No worries! Klook's Singapore Zoo tickets are open-dated, which means you can pick any day within the validity of your ticket to visit. The Klook tickets also come inclusive of the tram ride fee and are available as mobile e-tickets for direct entry!
To help ease the hassle of commuting, Klook offers round trip transfers as one of our Singapore Zoo packages.
Package
Inclusions
Price
Singapore Zoo 1-Day Ticket
1-Day Singapore Zoo admission


Guided tram ride with audio commentary


$38.30
(Usual price $42.00)
Singapore Zoo Admission Ticket + Round Trip Transfer
1-Day Singapore Zoo admission


Guided tram ride with audio commentary


Round trip shared transfer to Singapore Zoo


Hotel pick up from the city area


Insurance provided by the operator


$48.00
(Usual price $54.00)
4. Singapore Cable Car
View this post on Instagram
Fancy a unique way to get to Sentosa? Hop aboard the Singapore Cable Car!
You can board at Faber Peak where a variety of F&B options await. Head to Arbora for some cocktails or dine at Dusk for the best views of the cable car and Sentosa's skyline!
Singapore Cable Car tickets are open-dated on Klook and are confirmed instantly upon booking!
Package
Inclusions
Price (SGD)
Sky Pass

Two-way Cable Car Sky Pass
$24.50
(Usual price $35.00)
Sky Pass + Meal
Two way cable car ride on both the Sentosa Line and Mount Faber Line


Daily set lunch at Arbora Hilltop Dining or dinner buffet at Good Old Days Restaurant


$39.50
(Usual price $64.00)
[Online Exclusive] Sky Pass Unlimited + Drink
1 Day Unlimited cable car ride on both the Sentosa Line and Mount Faber Line


1 bottle craft beer OR 1 Miraculous drink (non-alcoholic) at Arbora


$35.00
(Usual price $50.15)
Book your open-dated Singapore Cable Car tickets on Klook!
Foodie Spotlight
From kaya toast to bubble tea, here's a couple of dining experiences to consider to further enrich your food trail in the city.
5. Ya Kun Kaya Toast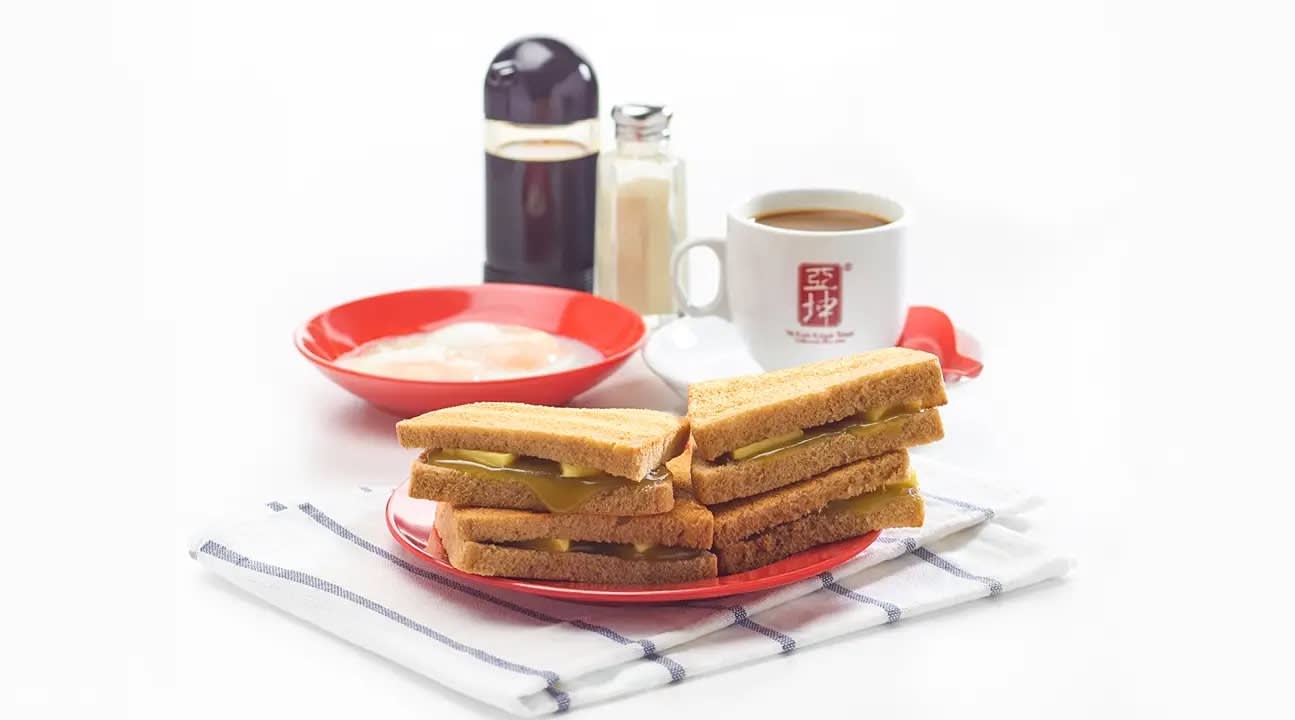 You cannot leave Singapore without first trying an iconic Singapore breakfast. Ya Kun is a home-grown coffee shop serving soft-boiled eggs, Nanyang coffee and kaya toast! Kaya is a sweet coconut and pandan based spread popular with people of all ages.
Enjoy an exclusive 6% discount on the breakfast set when you book with Klook! Ya Kun vouchers are instantly confirmed, which means you can purchase your voucher even when you're in the queue!
Enjoy 6% off your Ya Kun Kaya Toast breakfast!
6. Old Chang Kee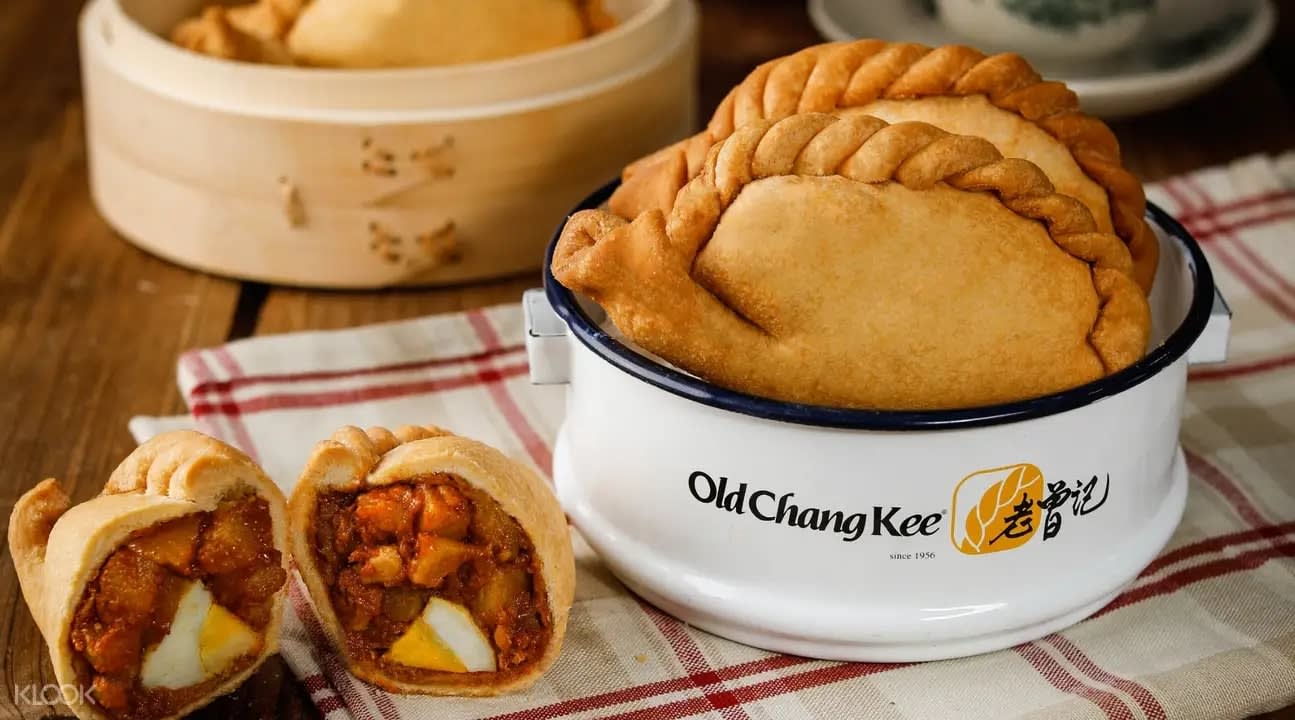 Old Chang Kee is a popular local snack house that's been around for generations! They're most famous for their curry puffs filled with different filling from chicken to sardine and even kaya – the coconut pandan spread!
Book your Old Chang Kee vouchers on Klook to enjoy 15% off two puffs!
Enjoy 15% off two Old Chang Kee puffs on Klook!
7. LiHO TEA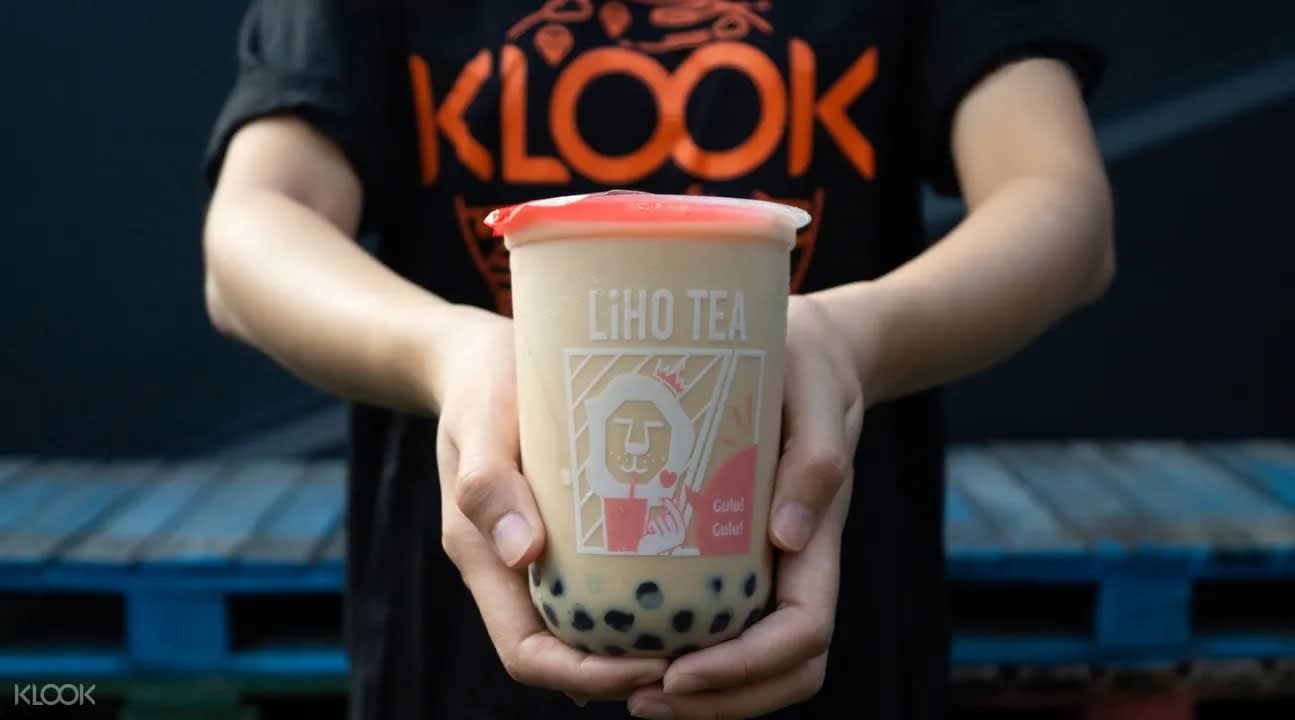 The bubble tea fad has taken most of Asia by storm and Singapore is no exception! LiHO Tea is one of the country's most popular bubble tea franchises. Besides the usual classic flavours like Milk Tea with Black Pearls, you'll also find intriguing combinations like Avocado Cheese with a wide array of toppings to choose from!
Enjoy up to 30% off a medium sized Milk Tea with Black Pearls when you boo on Klook! You can redeem your voucher directly from the Klook app. LiHO Tea vouchers on Klook are also valid for 3 months from your date selected at booking, so you can save the indulgence for another day if you feel like it!
Enjoy up to 30% off LiHO Milk Tea with Black Pearls
Super Savers
Looking to cover multiple attractions on your holiday to Singapore? Our Super Saver products on Klook are the best value for money products for the intrepid traveller. Our star product in this category is the Sentosa FUN Pass!
8. Sentosa FUN Pass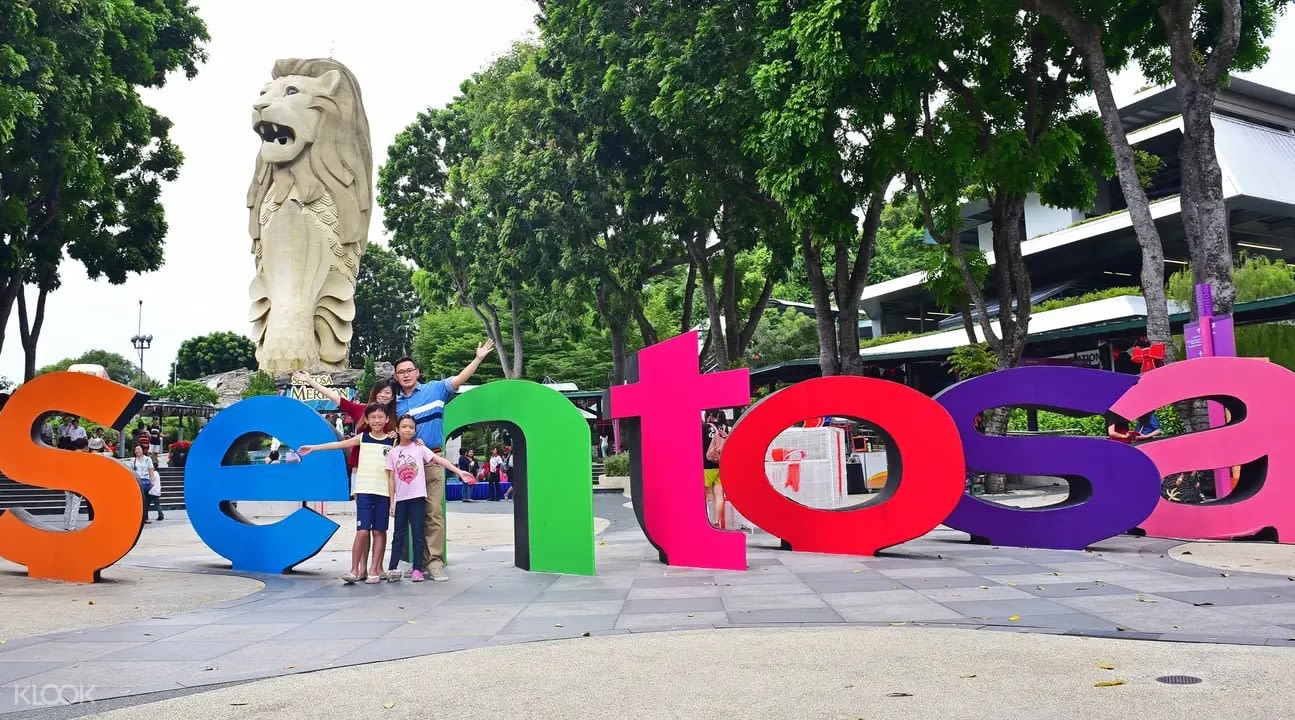 The Sentosa FUN Pass is an all-in-one attraction pass that gives the holder access to different activities and attractions in Sentosa! The pass works on a credit system which means the holder has the flexibility to decide which activities they want to spend it on.
Enjoy discounted rates on the different types of Sentosa FUN Pass when you book on Klook!
Rising Stars
These activities may not be as well-known, but they're definitely gaining popularity! Try these out for yourself before the rest of the world does!
9. Singapore River Cruise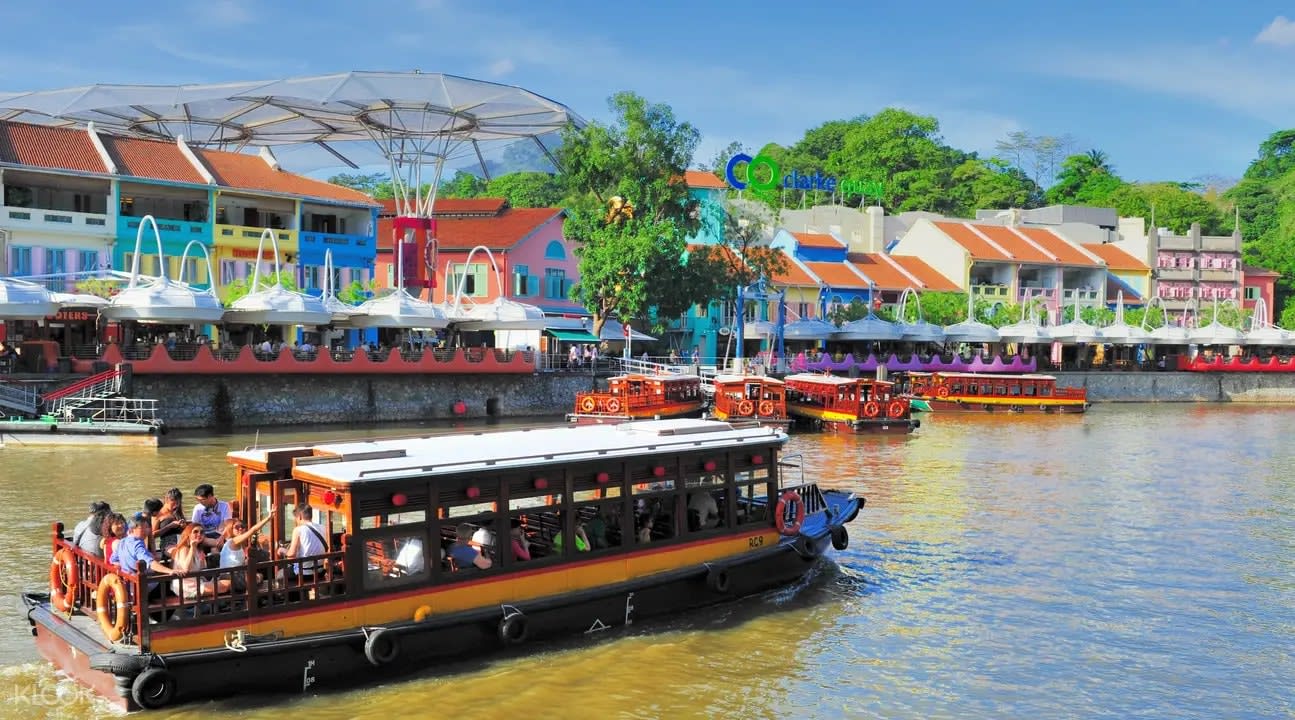 These traditional boats or 'bumboats' used to plough the waters of the Singapore River during times of bustling trade. The area has since been transformed into a nightlife precinct, but these bumboats have been preserved and now ferry people up and down the river instead!
Enjoy instant confirmation on Singapore River Cruise tickets purchased on Klook!
Book your Singapore River Cruise tickets on Klook for instant confirmation!