Coolness level: K-pop
It's undeniable that Seoul is one of the coolest cities around. Besides being the birthplace of the K-phenomenon, Seoul dazzles with instant confirmation to Everland and Lotte World, plus day tours to scenic wonderland Nami Island.?
Want a shot at stardom? Klook yourself a traditional K-style makeover with a hanbok experience. It's not easy being this cool – the secret is to pamper yourself at the Dragon Hill Spa!
All-Stars
Time and time again, there are a select few that are so special that they always end up in the Klook shopping cart of those visiting Seoul. Want to be let in on the cult must-haves? Check out the list below!
1. AREX Incheon Airport Express Train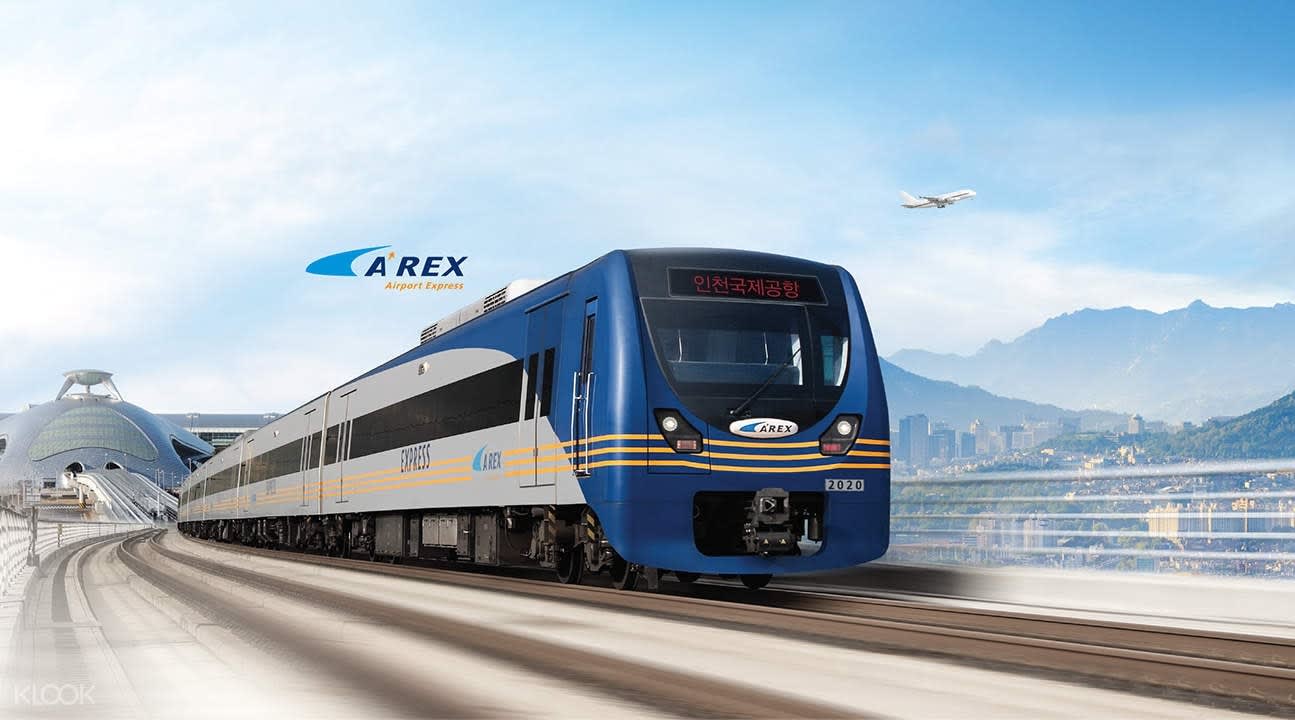 The secret to starting and ending your holiday calm and cool as a cucumber? The AREX Incheon Airport Express Train, of course! Take this fastest, safest, and most direct way between Incheon Airport and Seoul Station. With no stops along the way, travel time is less than an hour.
The train runs every 25 to 40 minutes, so your schedule can easily be accommodated. During the train journey, simply sit back and relax as you enjoy the view, use the free WiFi, and even charge your mobile devices on the USB sockets.
Save KRW600 on your AREX Incheon Airport Express ticket from Klook!
2. Everland Ticket (QR Code Direct Entry)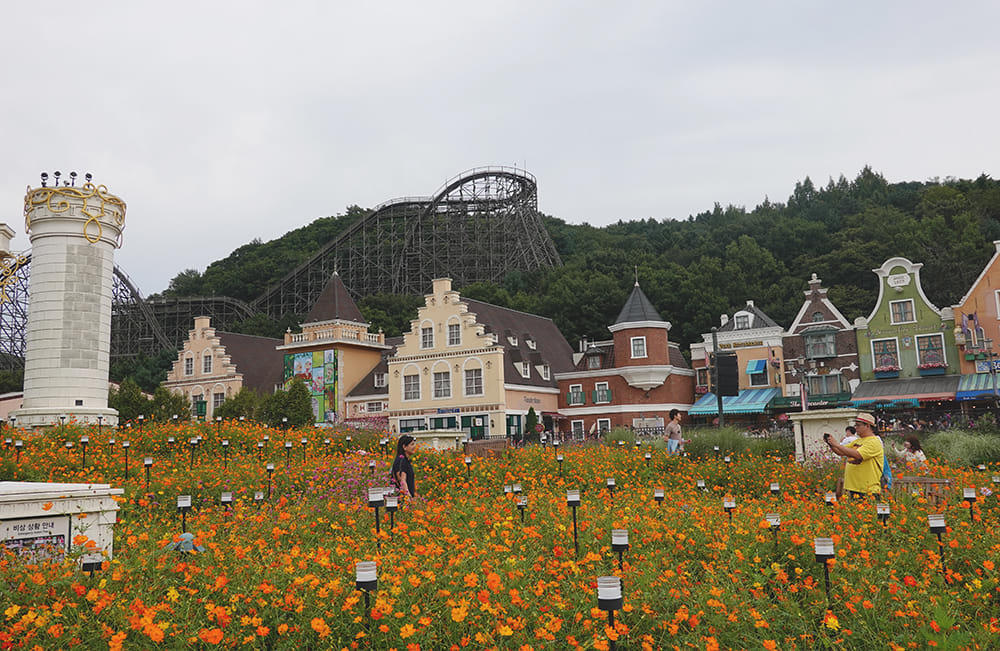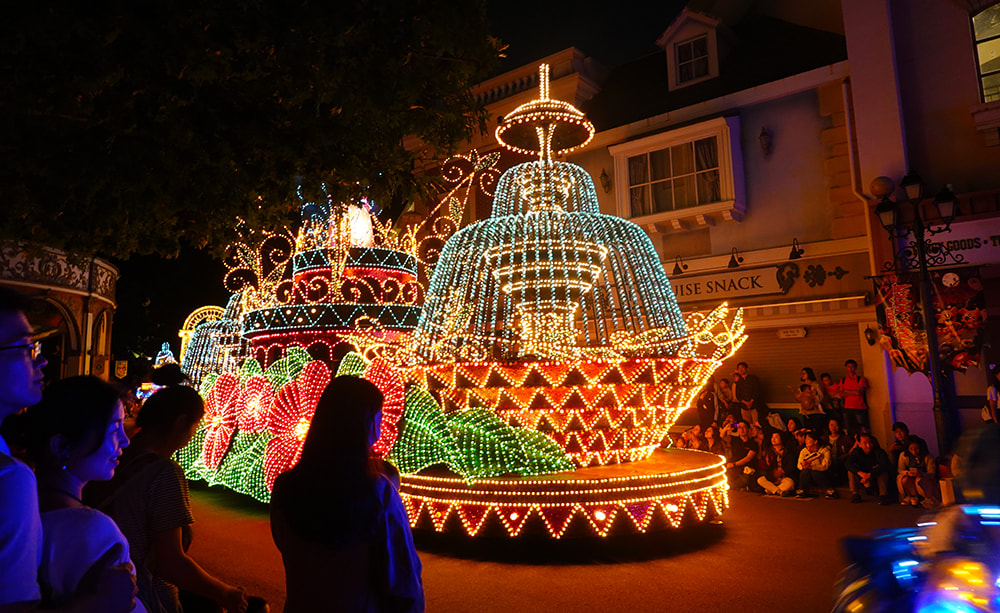 Comes as no surprise, Everland is yet again one of the top favourites amongst Klook users and rightfully so! From record-breaking roller coasters to exciting animal encounters, this largest theme park in South Korea is not to be missed.?
The Everland admission tickets on Klook are not only open-dated but also offer benefits like instant confirmation and QR Code direct-entry so you can skip the queues! The best part? You can save up to KRW25,000 when you purchase on Klook as opposed to getting your ticket at the door!
Enjoy QR Code direct entry with up to KRW25,000 off your Everland ticket from Klook!
3. N Seoul Tower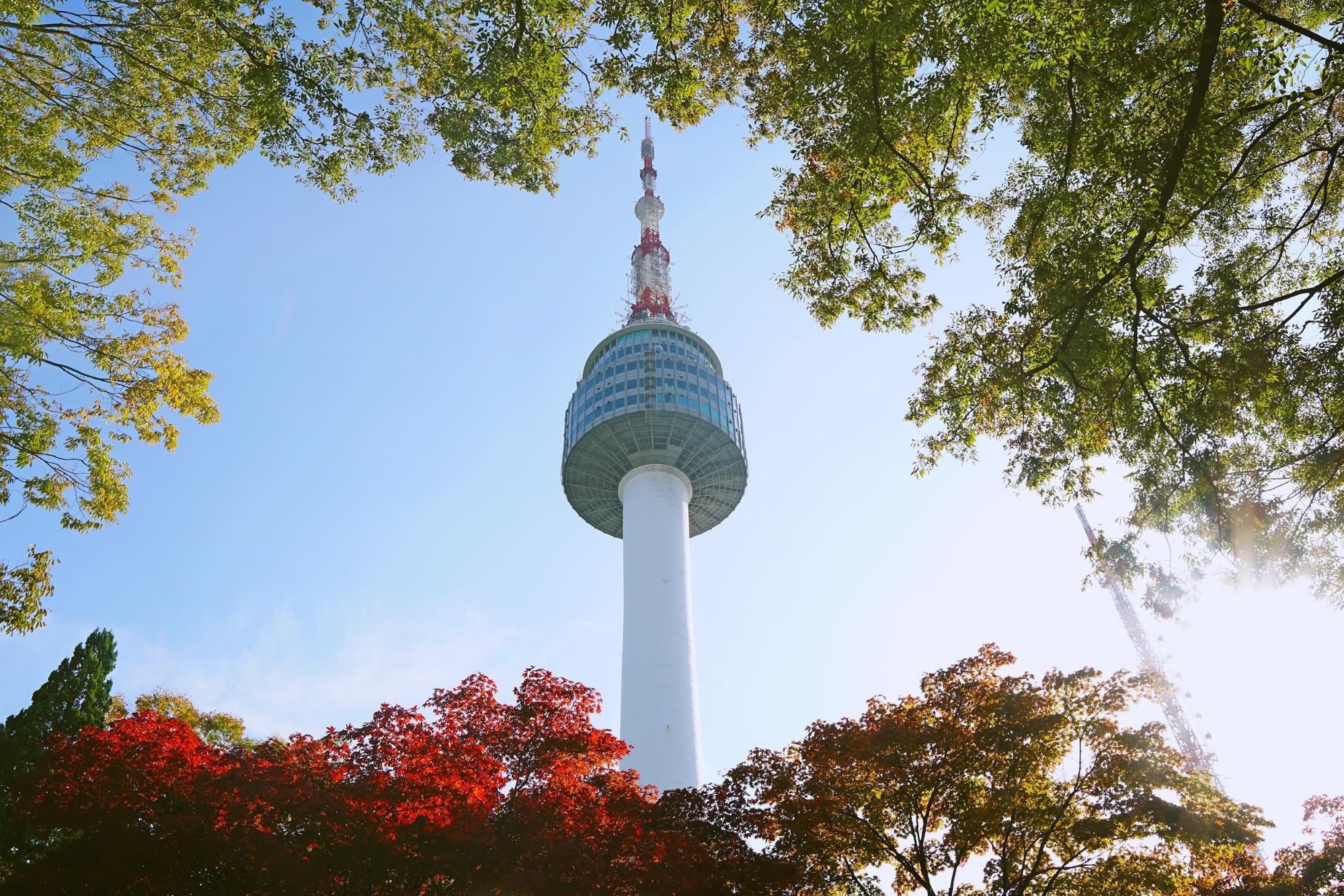 Standing at almost 500 metres, the N Seoul Tower is no stranger to the Klook top activities list. Surrounded by lush greenery and offering a sweeping view of the city, it's a nice change of pace from the bustling metropolis. Aside from the observatory, don't sleep on the other attractions like the Hello Kitty Island and Ryan Cheezzzball VR Experience!?
You can also enjoy the killer view while dining at one of the cafes or restaurants. Why not get a combo ticket on Klook for your observatory admission to include a meal or entry to the other attractions as well.?
Tickets to the N Seoul Tower on Klook are also open-dated, valid on or before your selected date. We recommend selecting your last day in Seoul, so you can free to enter anytime during your trip or choose a day with clear skies to visit for the best photos!?
Select one of the many N Seoul Tower value combo packages on Klook!
4. Nami Island, Petite France, Garden of Morning Calm, or Gangchon Rail Bike Day Tour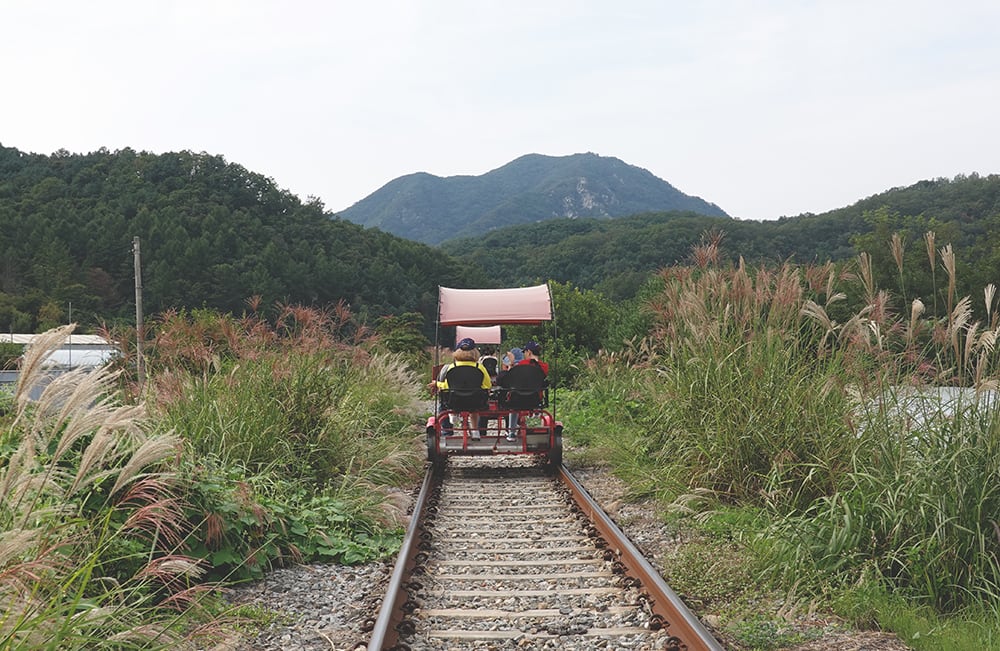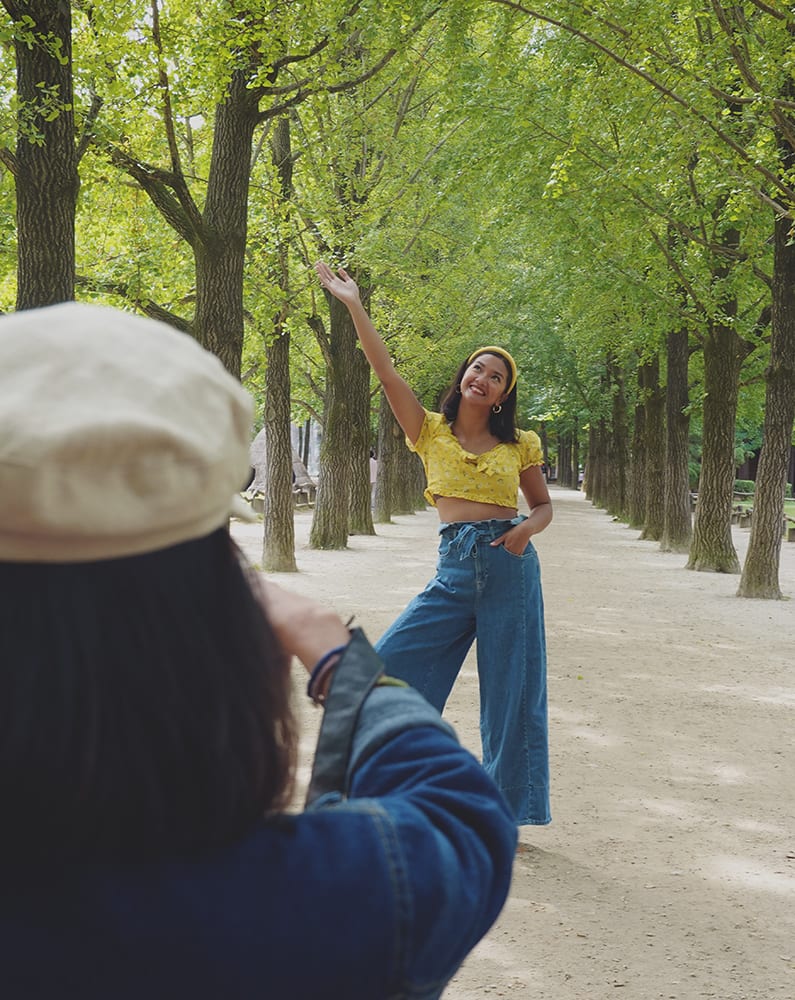 If there's a day tour you need to experience when visiting Seoul, it would be this one! Visit the romantic Nami Island and stop for photos along the iconic tree-lined avenues. You can combine your tour with other equally beautiful destinations like Garden of Morning Calm, Gangchon Rail Park and Petite France.
Choose your package to the desired attractions and the itinerary will be planned out complete with transport, a professional tour guide, lunch, and more. Simply show up on the day at your selected meet-up location and be prepared to have a splendid day.
Spend the day exploring scenic destinations outside of Seoul on this Nami Island day tour on Klook
5. Lotte World 1 Day Pass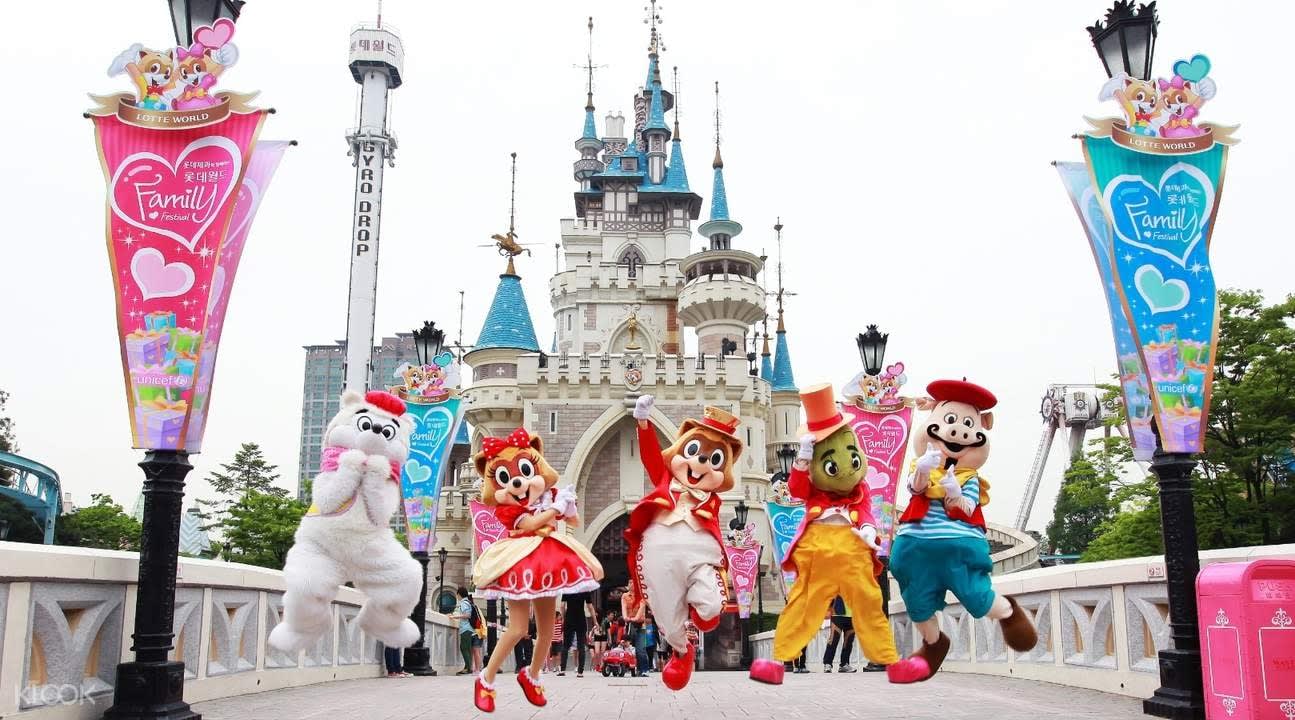 Another theme park popular amongst visitors in Seoul, Lotte World consists of both an indoor and outdoor adventure park. Whether you're up for some free-falling from a height of 70 metres or skating at the indoor ice rink, get yourself to Lotte World to experience the fun yourself!
You can discover Korean history at the Folk Museum, visit the park's dazzling magic castle, watch over 200 performers singing and dancing in the World Carnival Parade, and taste international cuisine when hunger strikes! Choose from a variety of Lotte World packages from Klook and enjoy a day full of excitement.
Klook pro-tip: Opt for the Magic Pass package for up to 66% off the original price and you get to skip the queues for selected rides!
Get instant confirmation on Lotte World tickets on Klook with over 50% discount off original price available!?
6. Korea Rail Pass (KR PASS) 2/3/4/5Days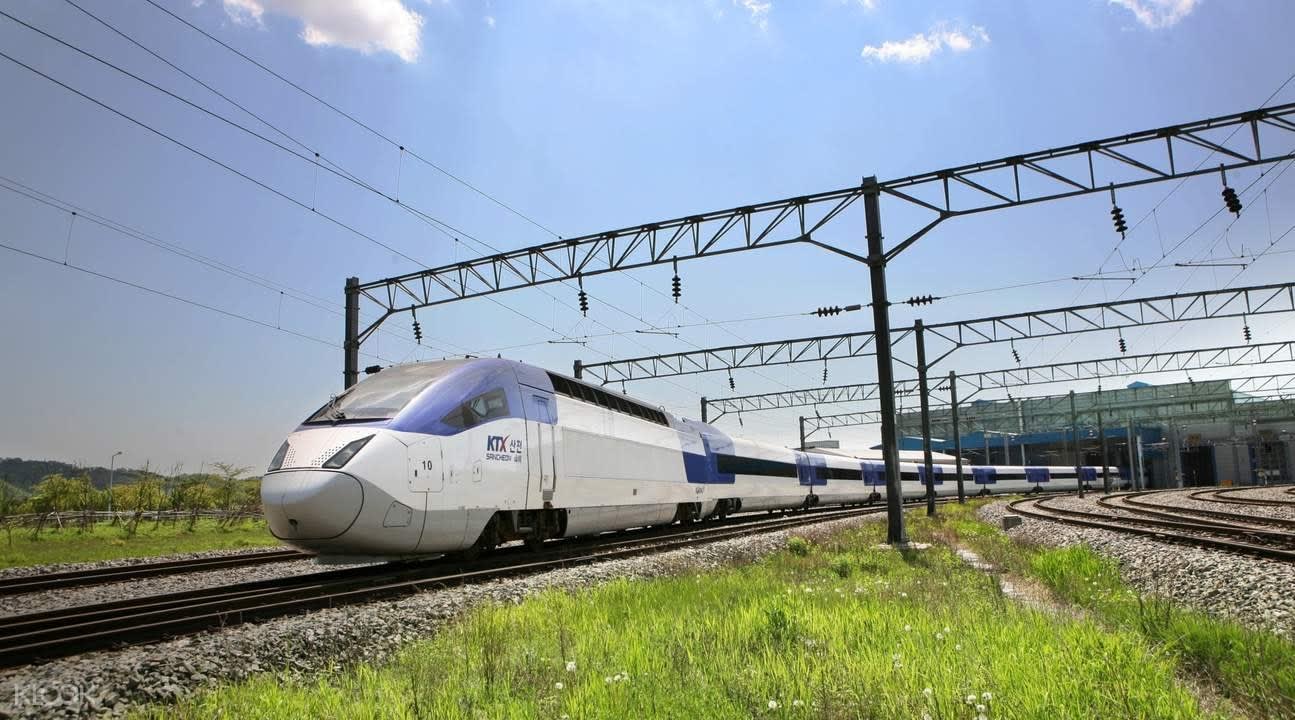 Want to maximise your Seoul trip with a visit to Busan? Hop on the KTX (South Korea's high-speed rail) and you'll be whisked to the coastal city in a mere 2.5 hours! Instead of getting single journey tickets, you can get a better value with the Korea Rail Pass (KR Pass).
With the KR Pass, you can get unlimited train rides on almost all the KORAIL trains across the country within the validity period of 10 days. It's the best option when it comes to budget-friendly travel throughout South Korea. It's no wonder many Klook users love this rail pass!?
Book your Korea Rail Pass (KR Pass) on Klook and receive your instant ticket!?
Foodie Spotlight
Korean BBQ, hot steaming street food, and crispy addictive fried chicken may be the staple of your Seoul holiday diet but it doesn't stop there! Here's a couple of dining experiences to consider to further enrich your food trail in the city.
7. Eland Han River Cruise and Ashley Marine Buffet/Dinner Cruise Buffet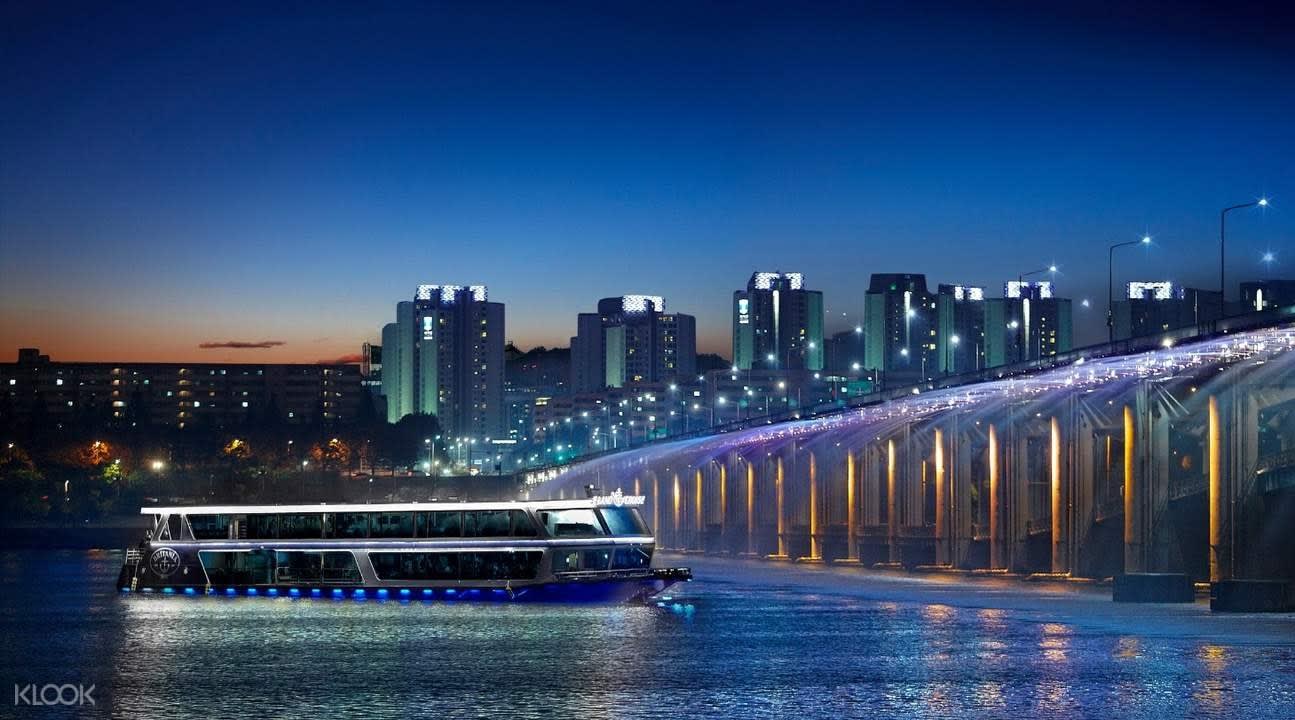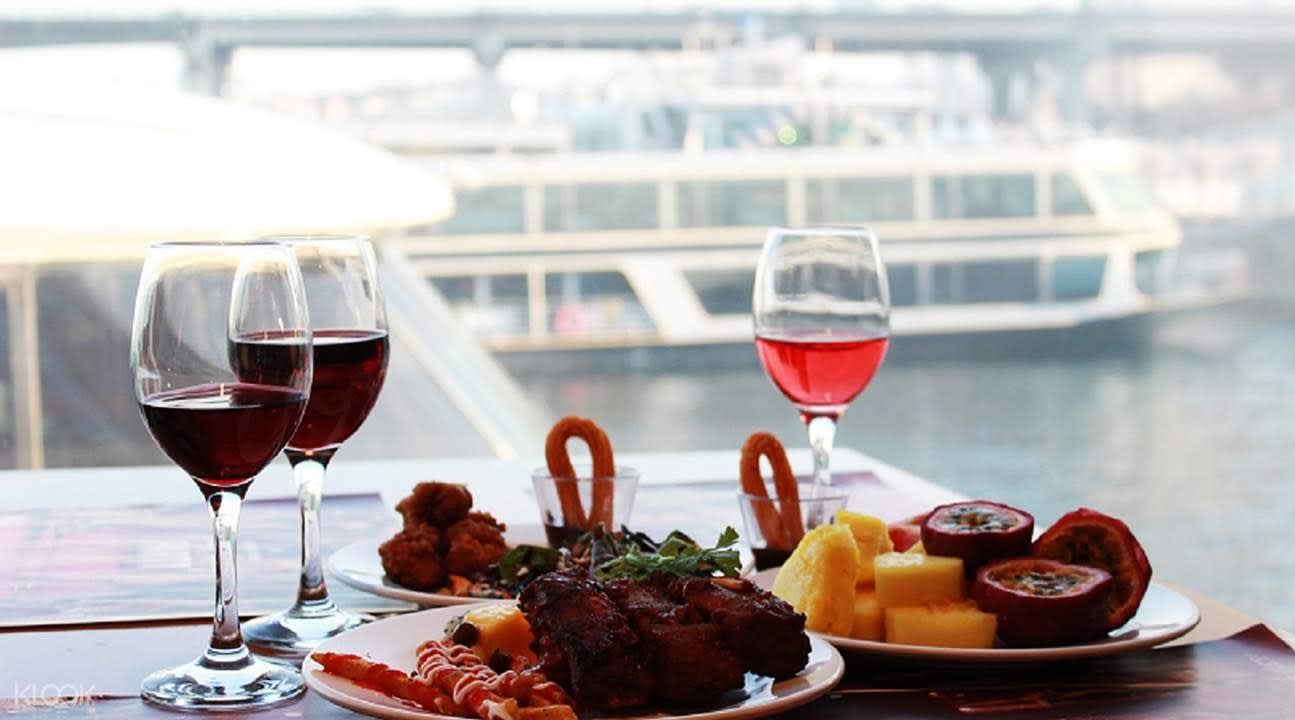 Discover Seoul the unique way with the Eland Han River Cruise for some serious #baller views. As you cruise by popular sights like N Seoul Tower, Banpodaegyo Bridge, Jamsil Olympic Stadium and more, a live band will be playing and serenading you.
The cherry on top of this cruise is the buffet meal! Pick between lunch, dinner, or both and plan out your schedule of both the cruise and your meal. Have a wide selection among seafood, Italian cuisine, ribs, and more at the buffet.
Embark on a journey of great views and good view on this cruise and buffet package on Klook
8. Seoul Pub Crawl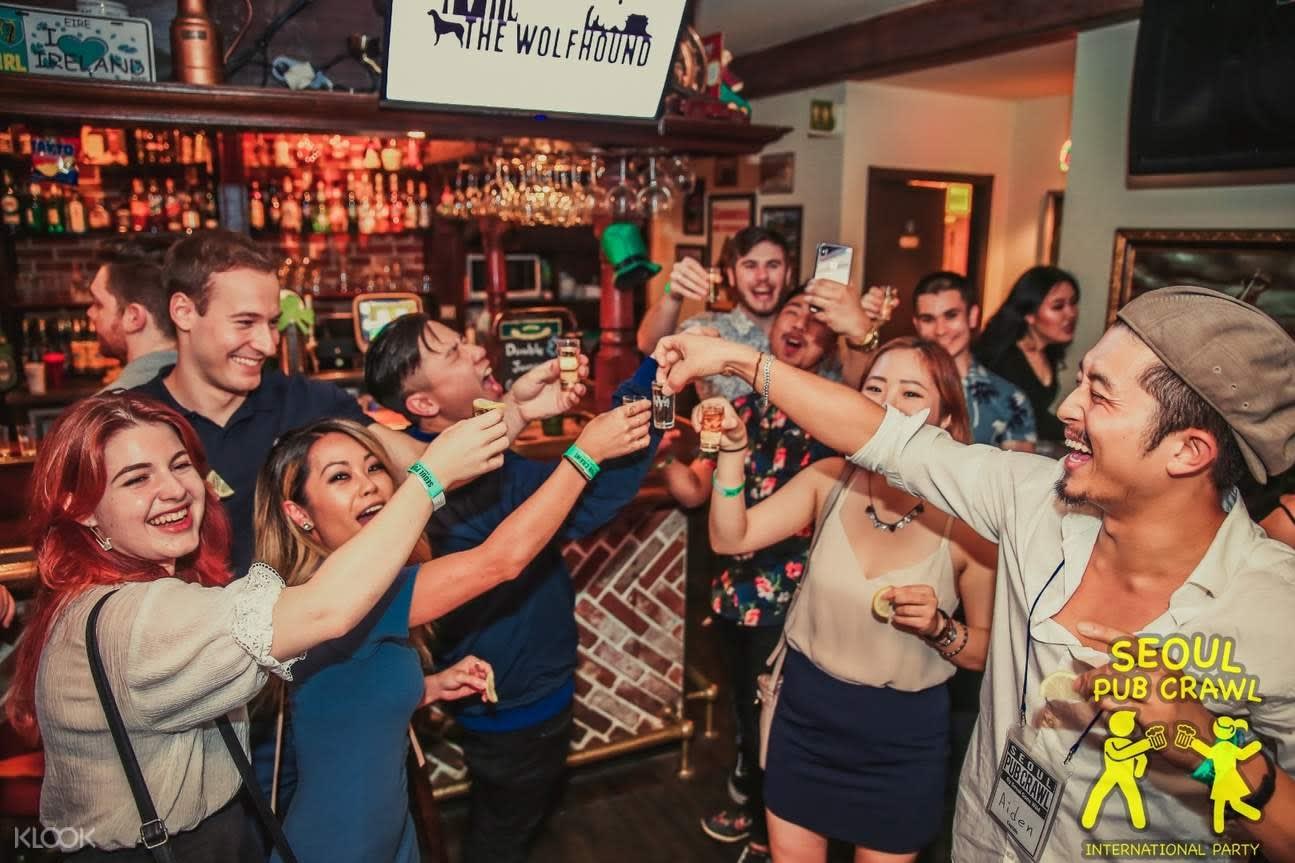 Seoul certainly lives up to its image as one of the top party capitals of Asia. Experience the best of the city's nightlife by enjoying VIP access on this Seoul Pub Crawl, because you're cool like that. Visit three bars and one club, get a complimentary shot or drink in each one.
Taking you to Hongdae or Itaewon, both considered the go-to places for a wild and fun night in the city, it's the best way to experience the evening party scene firsthand. Get ready for a night you may or may not remember the next day cause it was that epic.
Get the VIP treatment while exploring Seoul's nightlife scene with the Seoul Pub Crawl on Klook
Super Savers
When it comes to snatching deals, you best be quick because 'you snooze, you lose'! Well, not when it comes to Klook. These are the top few favourites to help you get the biggest bang for your buck – available all year round!?
9. Klook TMoney Card Pick Up and Delivery (ICN/TW/MY/TH/PH)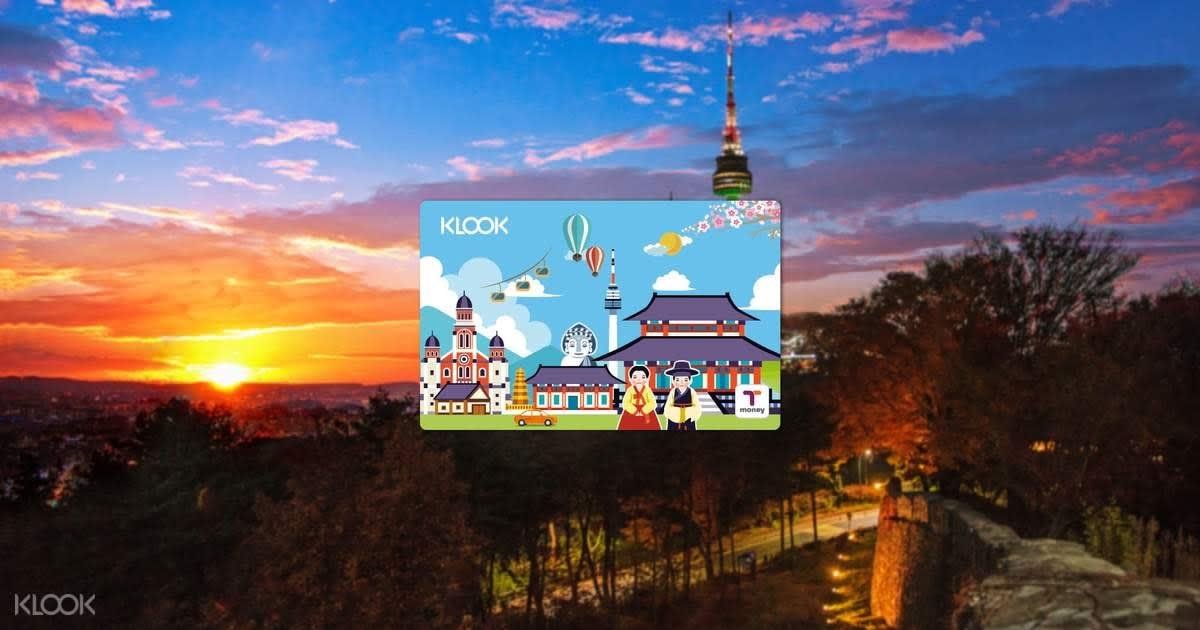 If there's one card you need when travelling in South Korea, it has to be the Klook TMoney Card! This integrated transportation card is one of the most versatile stored-value electronic cards that can be used not only in public transportations but also in convenience stores and vending machines throughout the country.?
Pick up your Klook TMoney Card from any of the stated locations upon your arrival in Seoul and enjoy a pre-loaded value of KRW5,000 that comes along with it. Don't worry if you end up having unused balance in the card, the Klook TMoney Card is valid permanently and any maintaining balance can be stored for 5 years!?
Travel hassle-free with the exclusive Klook Tmoney integrated transportation card
10. Shinsegae Duty Free Myeongdong/Gangnam Store Voucher for FIT in Seoul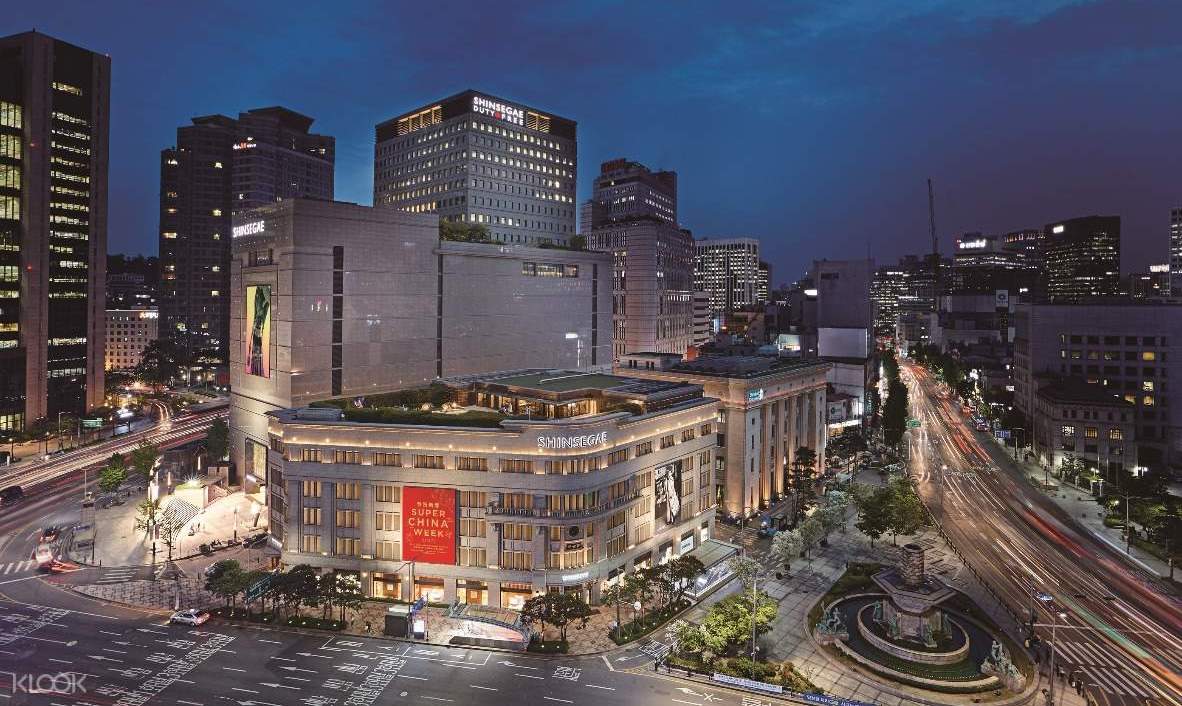 If you're a shopper, this one's for you. Make sure to get this free Shinsegae Duty Free voucher for the Myeongdong and Gangnam Stores which gets you a great variety of perks and freebies!?
Get a free hand warmer, an N Seoul Tower Ticket with Hanbok Rental coupon combo (for purchases over USD20), KRW10,000 benefit (for purchases over USD300) and so much more. Shop for skincare and clothes or splurge on designer brands – it's a shopper's haven for sure!
Shop till you drop with your Shinsegae Duty free voucher from Klook
11. Discover Seoul Pass (BTS Edition Available)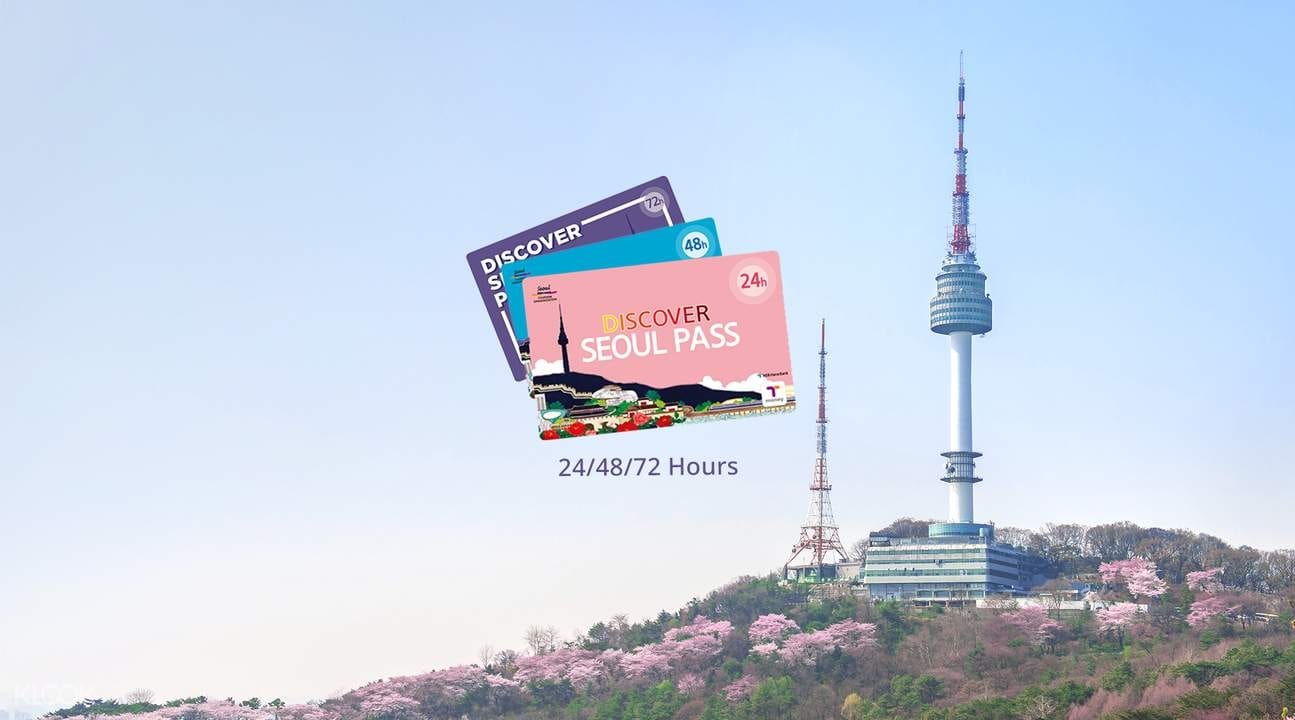 Instead of purchasing admission tickets for each and every popular attraction, you can visit as many as you want within 24, 48, or 72 hours with the Discover Seoul Pass! Created specifically for visitors to Seoul, the pass functions as both admission ticket and transportation top-up card. K-Pop lovers, you can even opt for the BTS edition!
The most efficient and budget-friendly way to see the best sights in Seoul, visit a variety of historical sites and amusement locations including MBC World, the Museum Kimchikan, SMTOWN and more. Use the T-Money function, top up the card for easy transportation to and from the different landmarks and get your money back from unused balance.?
Get free access to a selection of 42 tourist attractions with the Discover Seoul Pass from Klook
Rising Stars
To be one of the cool kids, you gotta be a trendsetter and always be in-the-know. Want us to dish you some best-kept secrets and hidden gems in Seoul? Go for these activities below and your followers are sure to get serious FOMO looking at your Instagram stories and feed!
12. Hanbok Experience (Hanboknam Gyeongbokgung Store) with Korean Hairstyling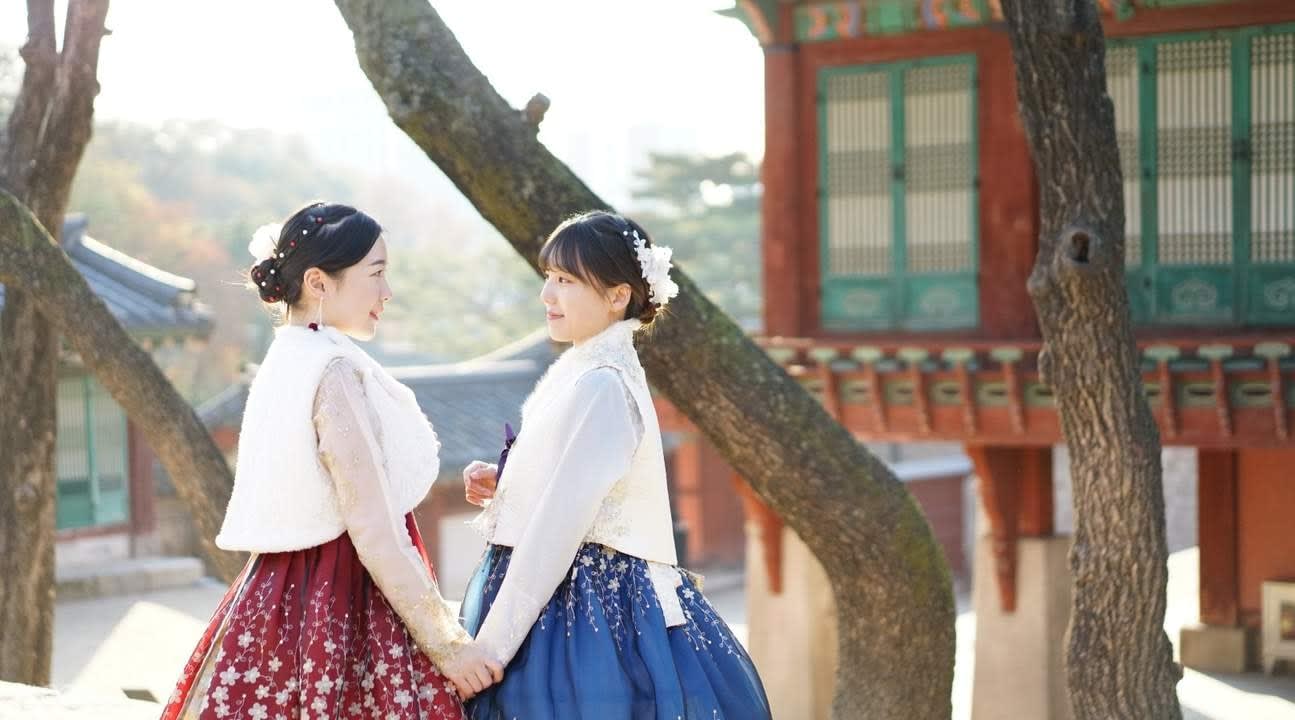 Live out your favourite historical K-drama fantasy and get decked out in a traditional Korean hanbok. Typically worn by Koreans only during special occasions but in recent years, photos of young people posing in hanbok have flooded social media and visitors are jumping on this trend! Plus, those dressed in hanbok can enter the Gyeongbokgung Palace for?free.
Get access to over 500 hanboks with this Klook hanbok experience and pick one that suits your style. Travel back in time with a royal attire from the imperial era or opt for a wedding-themed one if you're travelling with bae! This hanbok experience also comes with hairstyling so you can look on point for those selfies and Instagram shots.
Get dressed up in hanbok and receive complimentary Korean hairstyling at Hanboknam
13. DMZ Tour with Hotel Pick Up (Morning/Noon/Full) from Seoul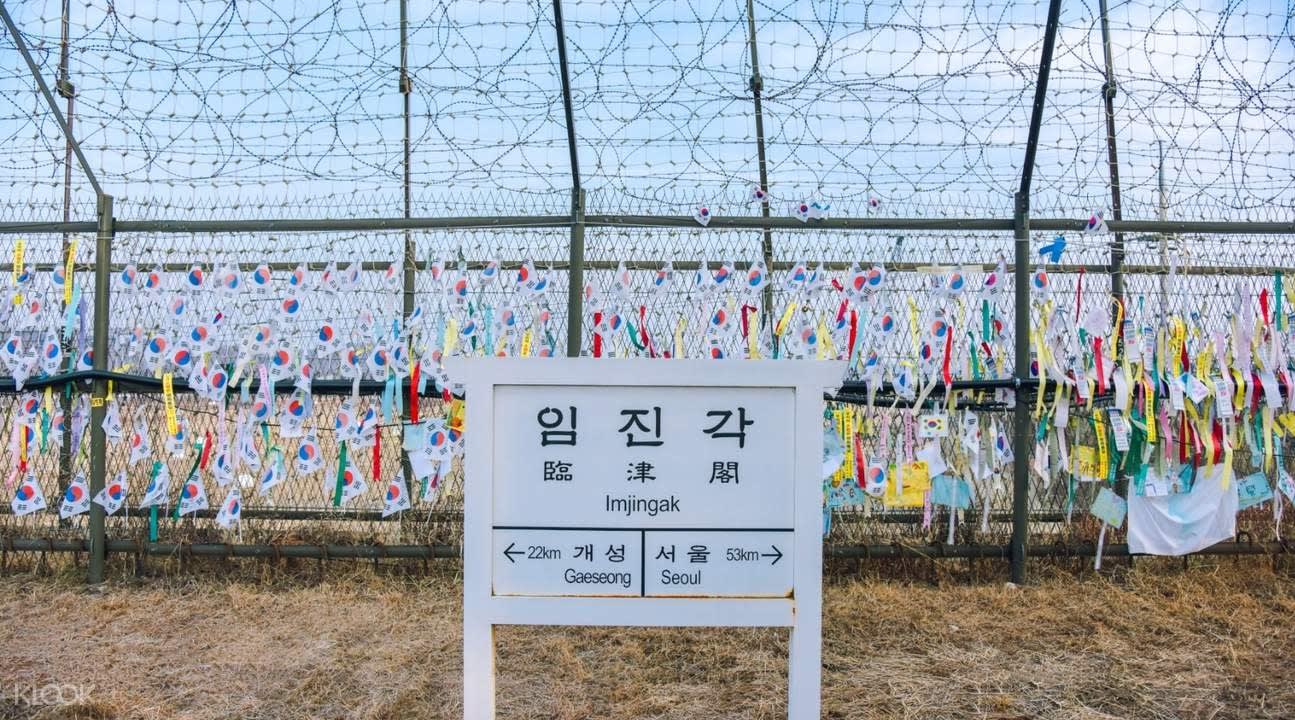 Taking you deep into the Demilitarized Zone (DMZ), just a few miles from North Korean territory, this tour takes you on a visual journey of Korea's past. Despite its name, the DMZ is the area between two of the most heavily armed frontiers on earth. This no man's land is remarkably safe for tourists (and even world leaders) to visit but is only accessible via group tours.
Learn the fascinating history surrounding the area as you visit historical sites – Imjingak Park, Freedom Bridge across which almost 13,000 Korean POWs walked to freedom, the 3rd Infiltration Tunnel which is an invasion route built beneath the border, and more. You can also look far beyond the landscape into North Korea from atop the Dora Observatory!
Soak up the history on a half-day or full-day tour to the DMZ
14. Dragon Hill Spa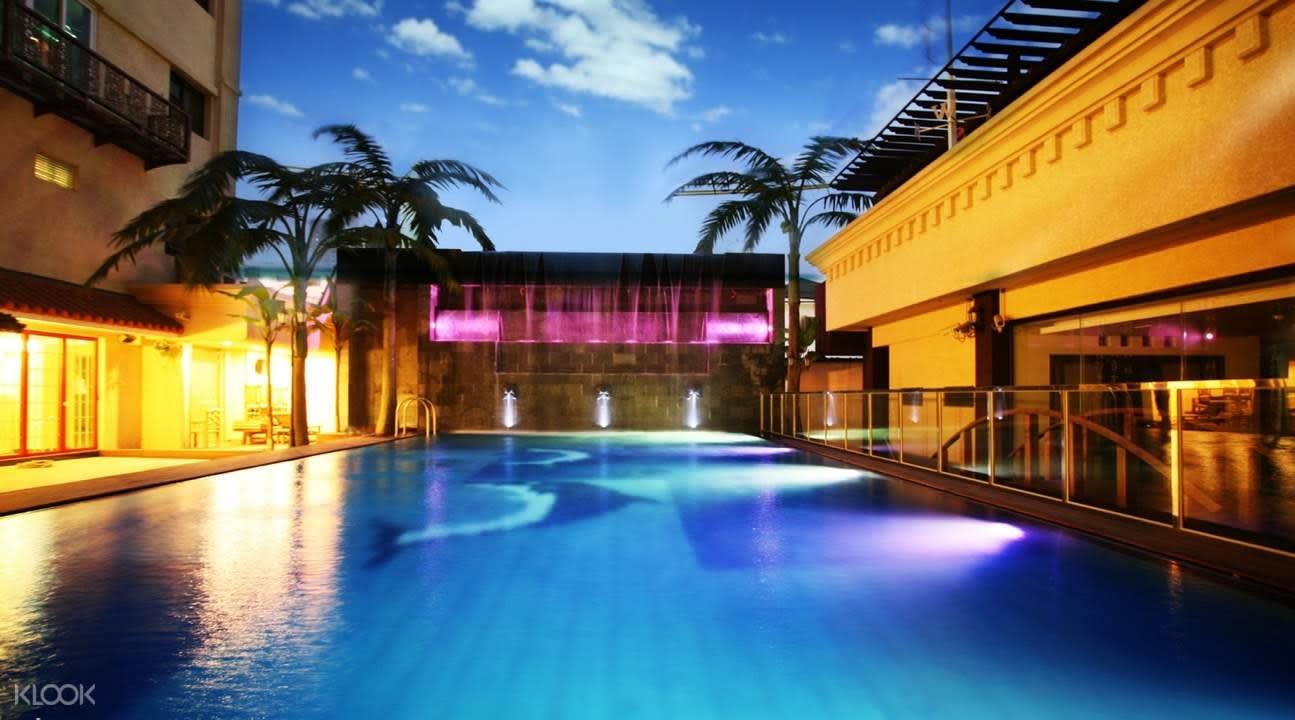 A traditional South Korean bathhouse or more famously known as "jjimjilbang" has become quite the fascination amongst visitors. Popularised by K-Dramas, reality shows and movies, a Korean spa is also extremely relaxing.
At the popular Dragon Hill Spa, it's home to various saunas, an outdoor pool, baths of different temperatures, rooms to scrub down in, massages and scrubs, sleeping areas, and more. The perfect place for winding down, a day at Dragon Hill Spa makes being this cool an effortless endeavour.?
Melt away the day's stresses with a relaxing and rejuvenating time at the Dragon Hill Spa