All Stars 2019: Bali Popular Things To Do
Getting just a bit too old for the classic drinking trip to Kuta Beach? Just not that kinda person do the whole 'Eat Pray Love' shindig at Ubud? Don't really have the funds for boutique shopping at Seminyak??
Don't you worry – we've pulled together the best of Bali on Klook in 2019, and it looks like a heck of a lot of high-energy, blood-pumping activities for anyone wanting to take a walk on the wild side of Bali. Ready to dive right in?
All Stars
This category includes the top favourites of 2019 – the select few that people can't do without when visiting Bali.
Private Ngurah Rai Airport Transfers (DPS)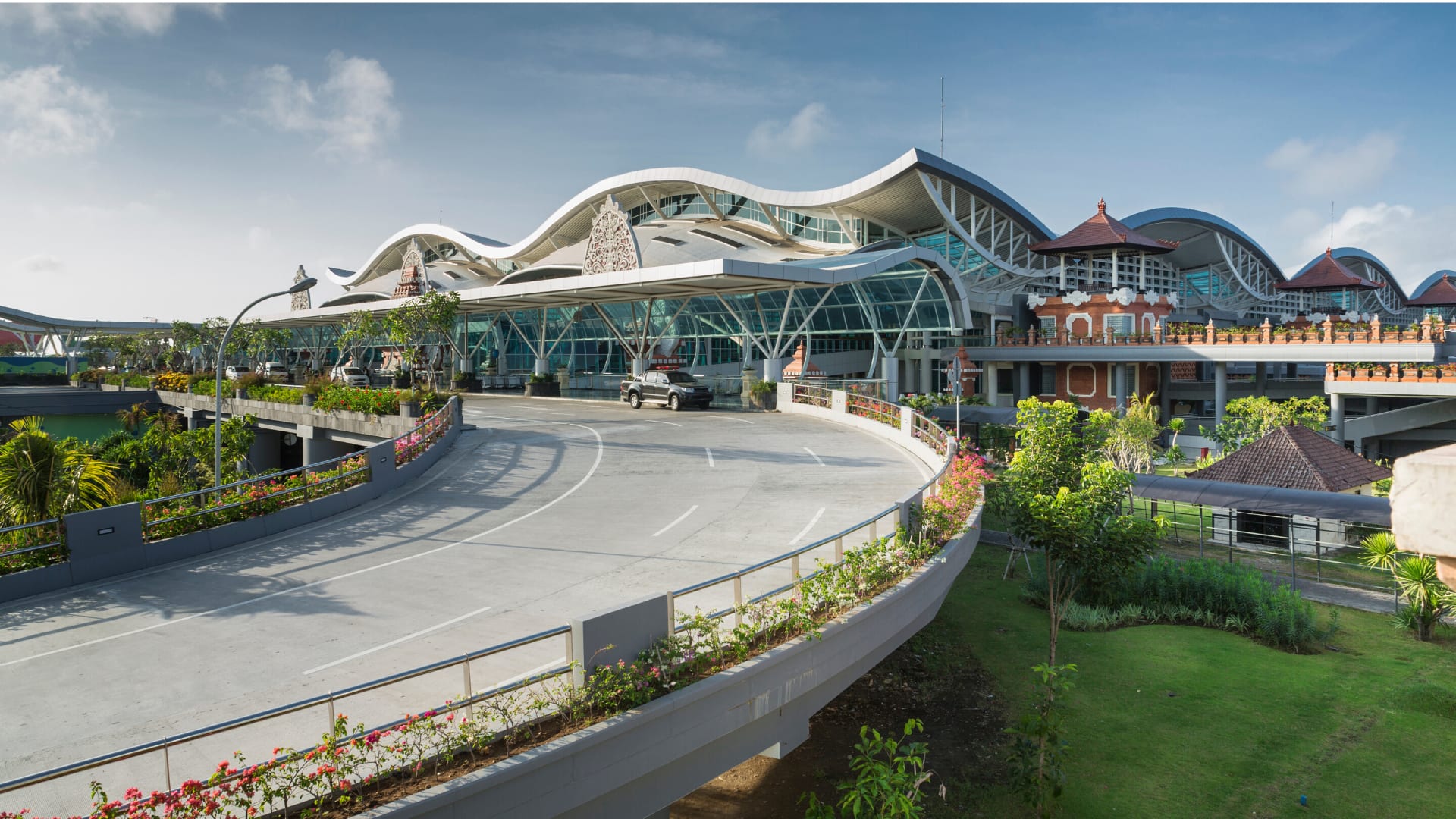 Often overlooked, one of the key elements of a good holiday would be the airport transfer. We've all been there…arriving late in a new destination with zero access to connectivity, looking a little lost without the ability to understand the local language, then getting swarmed by people offering you transport into the city. Getting anxious just picturing that? Don't let that be you – simply book your private Bali airport transfer ahead of time and enjoy a hassle-free ride in a comfortable car with air conditioning and professional chauffeurs to help you with your luggage. Ah, the life!
PRE-BOOK YOUR AIRPORT TRANSFER AND LIVE THE VIP LIFE
2. Bali Private Car Charter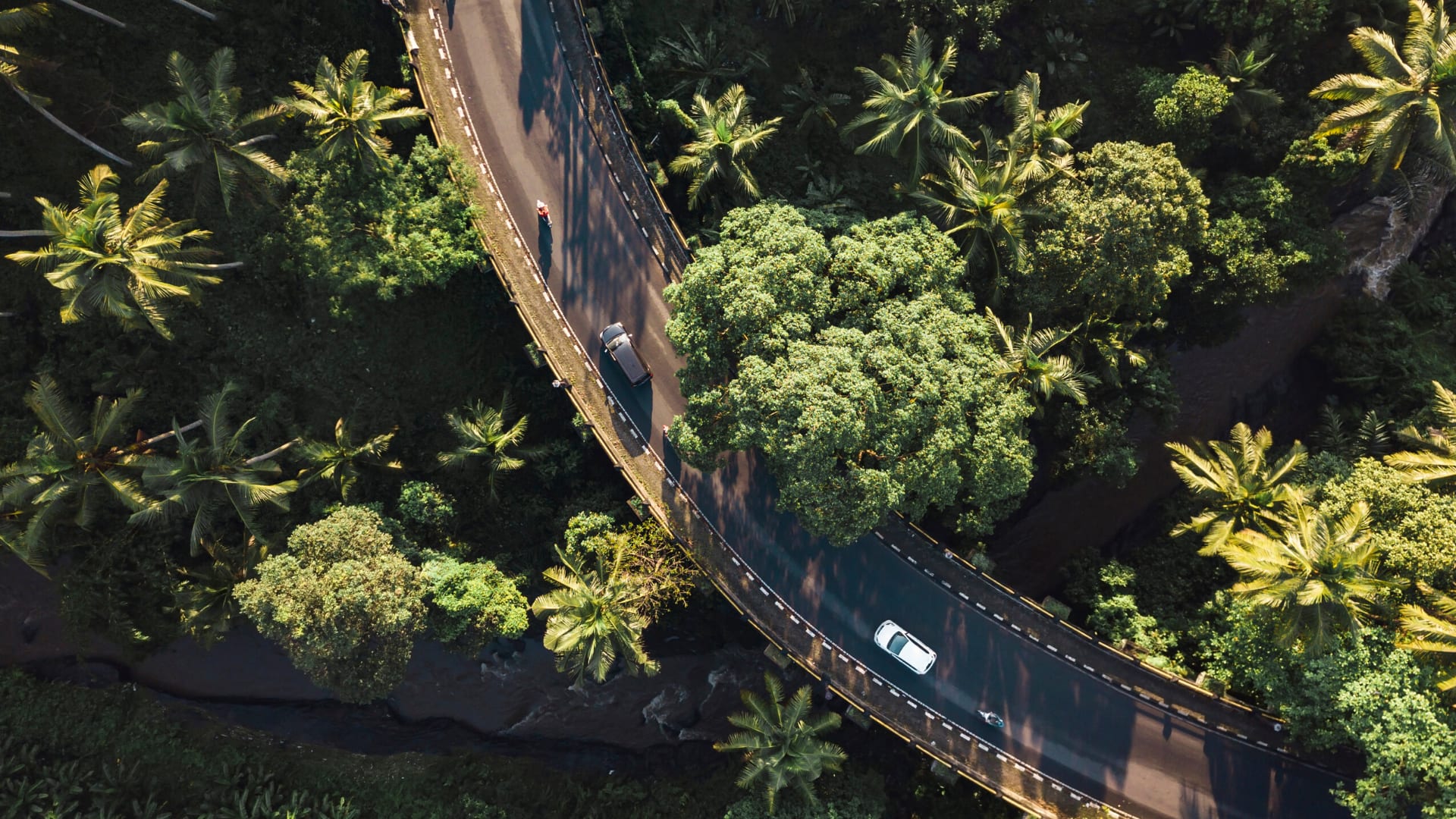 Want to go off the beaten track and explore the hidden gems of Bali? Live for that spontaneity of being able to pull over by the side of the road to grab that shot for the gram? This one's for you – simply plan your own 10-hour itinerary and go on your own time. You're even able to select a driver who is able to converse in your preferred language, be it English, Chinese or Korean.
SAY YES TO YOUR PERFECT BALI ITINERARY WITH A PRIVATE CAR
Mount Batur Sunrise Trekking Experience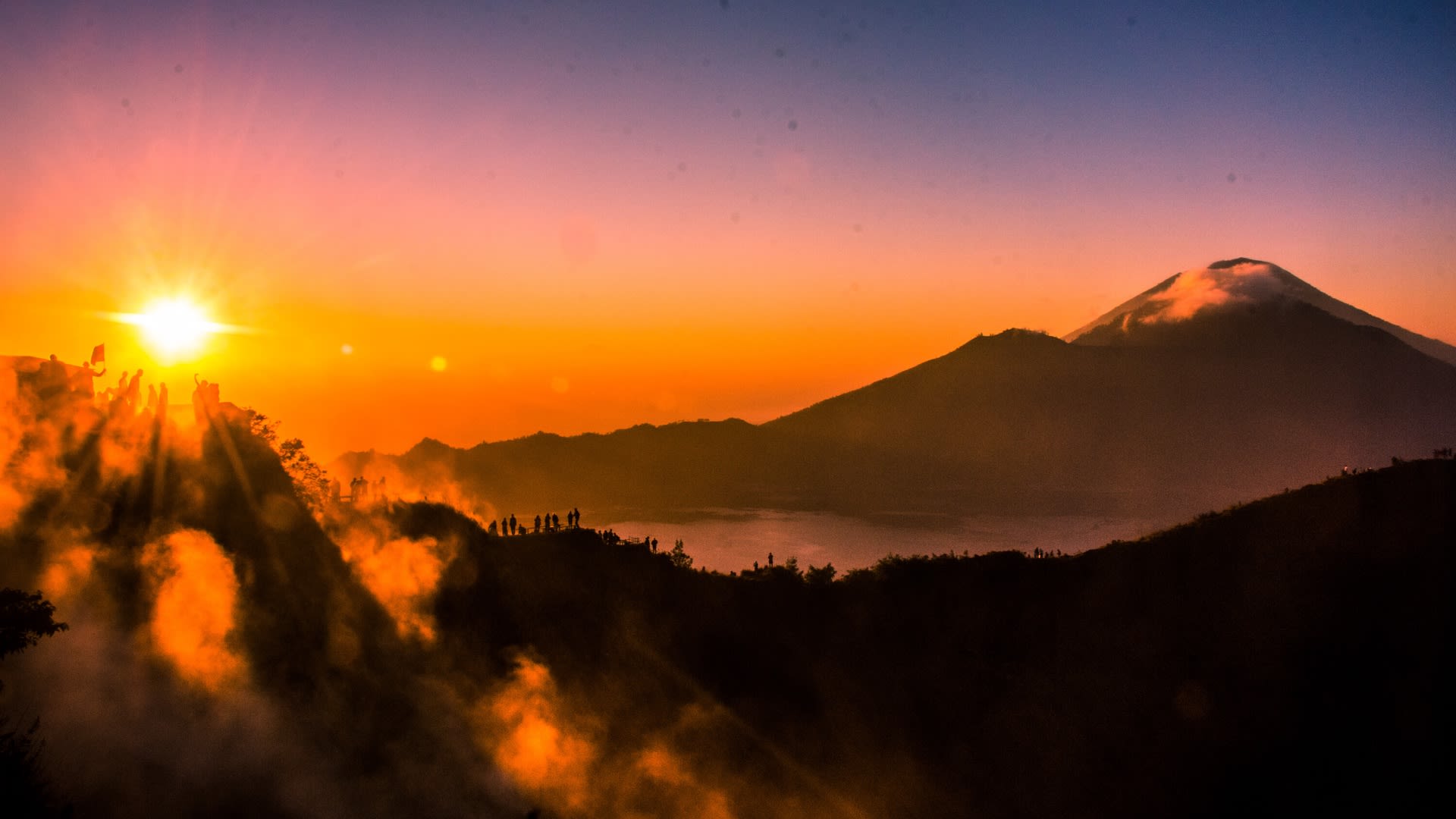 This one's definitely one for the books – trekking up Mount Batur through the dark of the night is not the easiest journey, but you'll be rewarded with the most beautiful sunrise and also get the chance to enjoy a simple breakfast at the top!
We'd also recommend going to the natural hot spring after (also available as a package on Klook) – taking a dip in a hot spring is said to help the aching muscles after.
REVIEWS SAY THIS IS ONE OF THE MOST MEMORABLE ATTRACTIONS IN BALI
Foodie
What's a trip without food? Here are some of the top picks in Bali on Klook in 2019.
Breakfast with Orangutans at Bali Zoo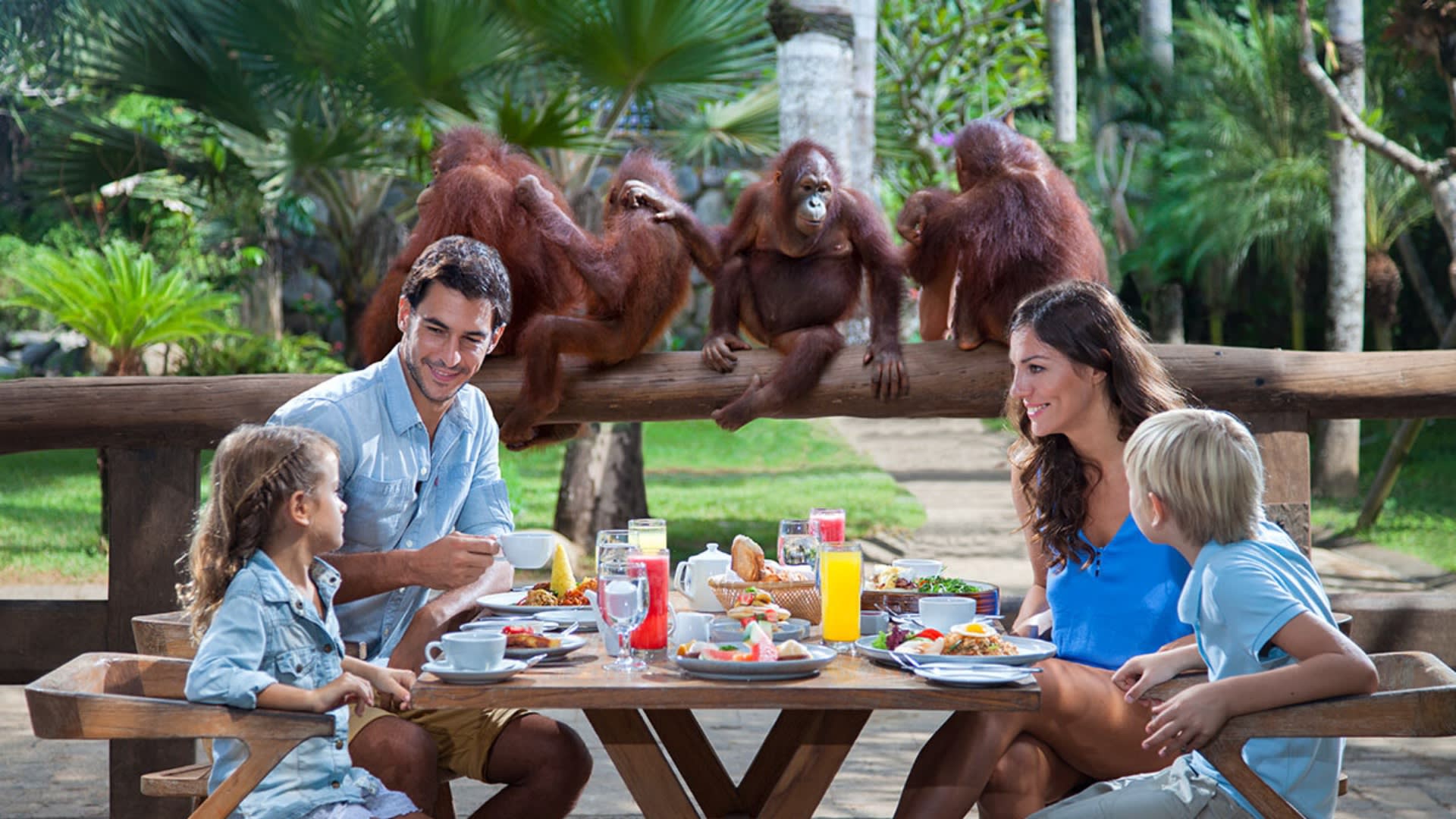 They say breakfast is the most important meal of the day, so why not take it to the next level and up it with a dining experience you won't forget, right alongside the company of 'kings of the jungle' – Orangutans.?
Choose between an Indonesian or Continental menu for your meal paired with fruity drinks and a beautiful natural landscape.
DINE ALONGSIDE THE KINGS OF THE JUNGLE
Cooking Class in Ubud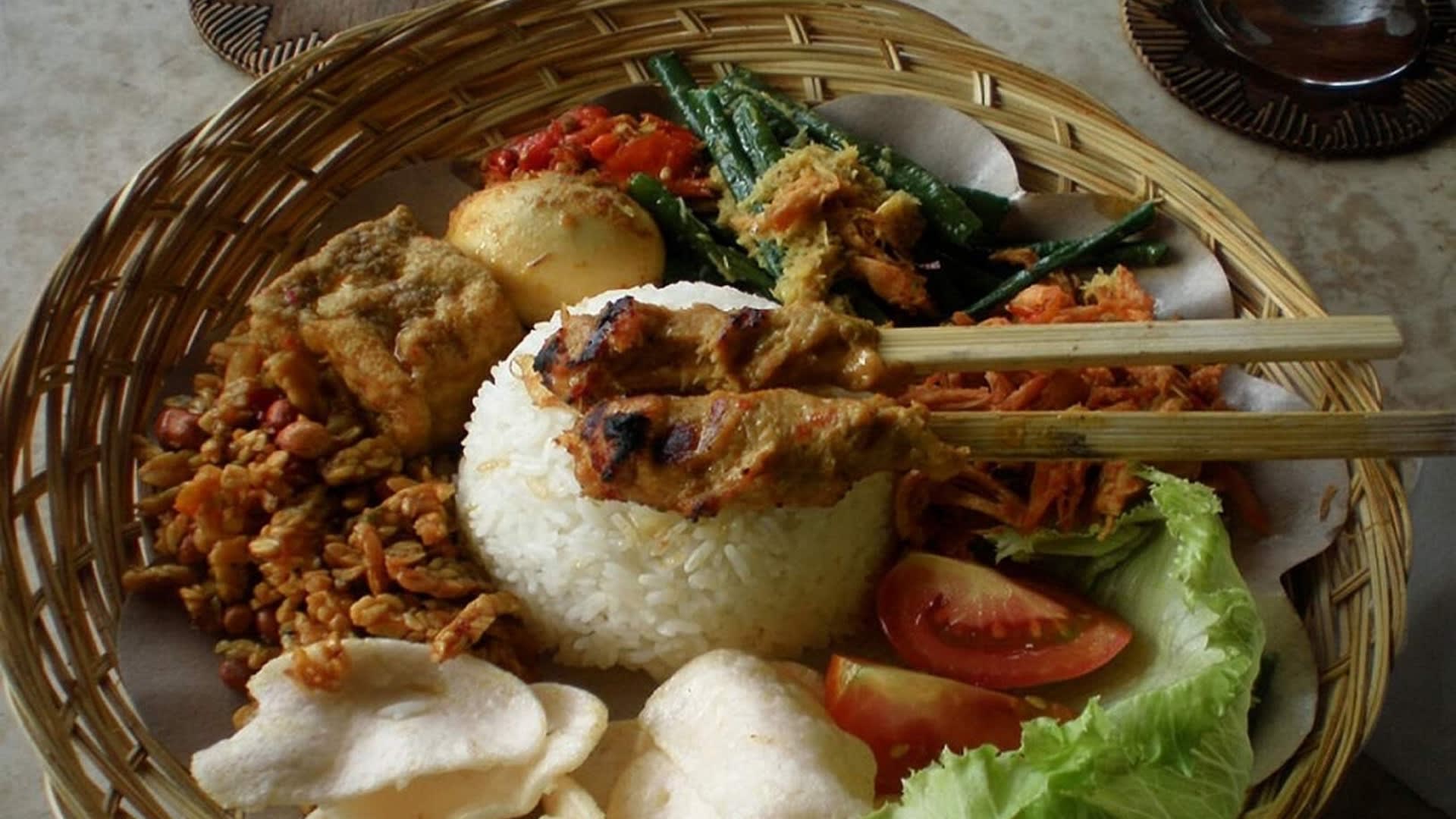 With all these adventures, you're bound to work up an appetite! You can have the ultimate local experience and join a cooking class in Ubud where the day will start with a visit to the local market. You'll then get to pick out the freshest produce before learning to cook a total of 9 Balinese dishes from scratch. The best part? You get to enjoy a whole buffet meal at the end of it!
LIVE LIKE A LOCAL AND COOK IN A BALINESE HOME
Super Savers
We get it, you want to build the best memories and spend it on experiences but they also come at a price. These super savers will help keep your budget in check!
Shared City Transfers from Ubud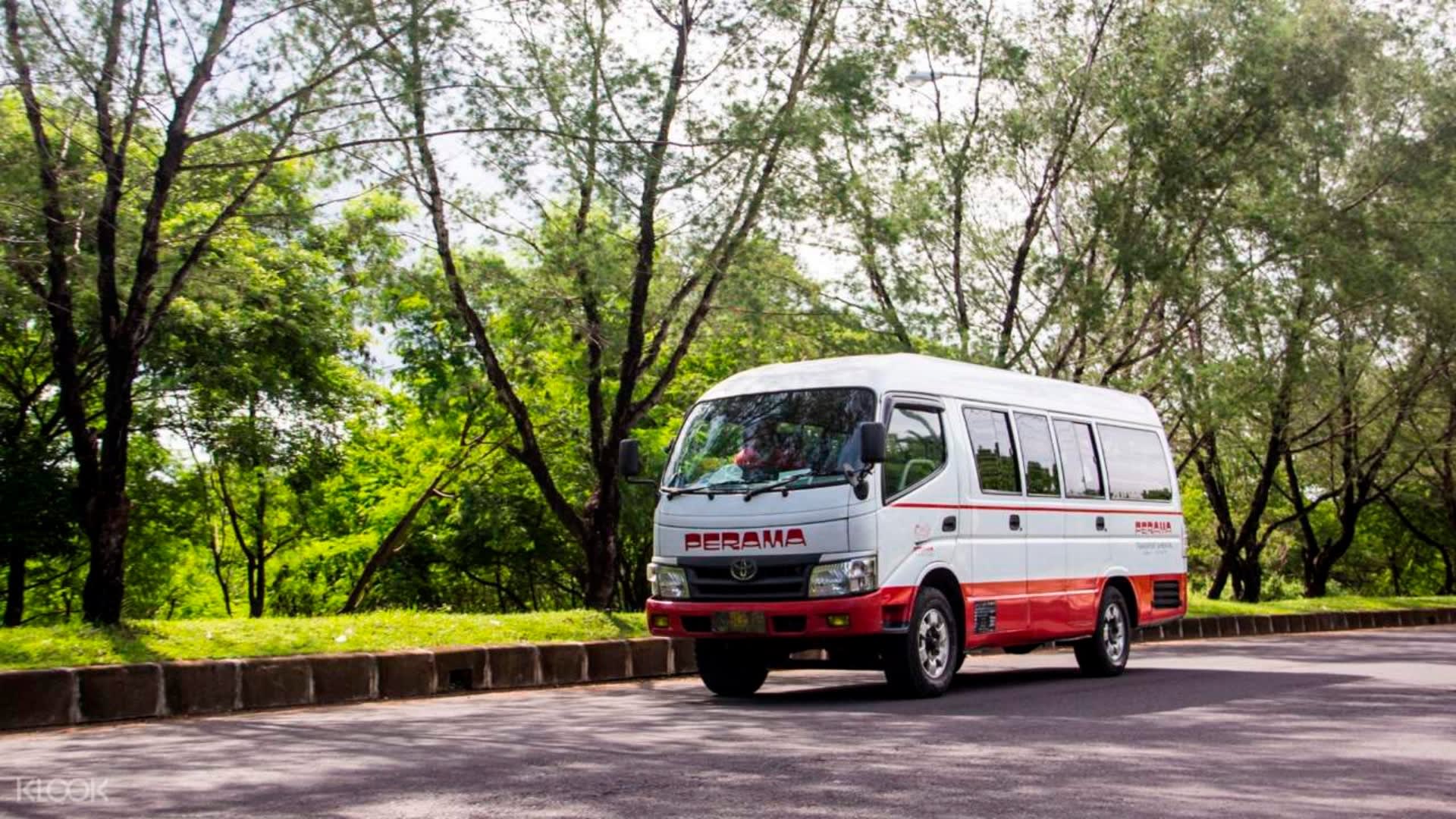 Yes, it's totally possible to explore Bali and keep within a budget – with this shared Ubud transfer service to various destinations in Bali. Simply hop on from the Perama Ubud Office then be whisked away to the idyllic beaches of Sanur, the picturesque resorts of Bedugul, and much more. Fuel fees, highway tolls, and luggage allowance have been included in the packages, so there's no need to worry about anything on your departure date.
SAVE SOME DOUGH WITH THIS SHARED CITY TRANSFER
Premium Bali Floaties Rental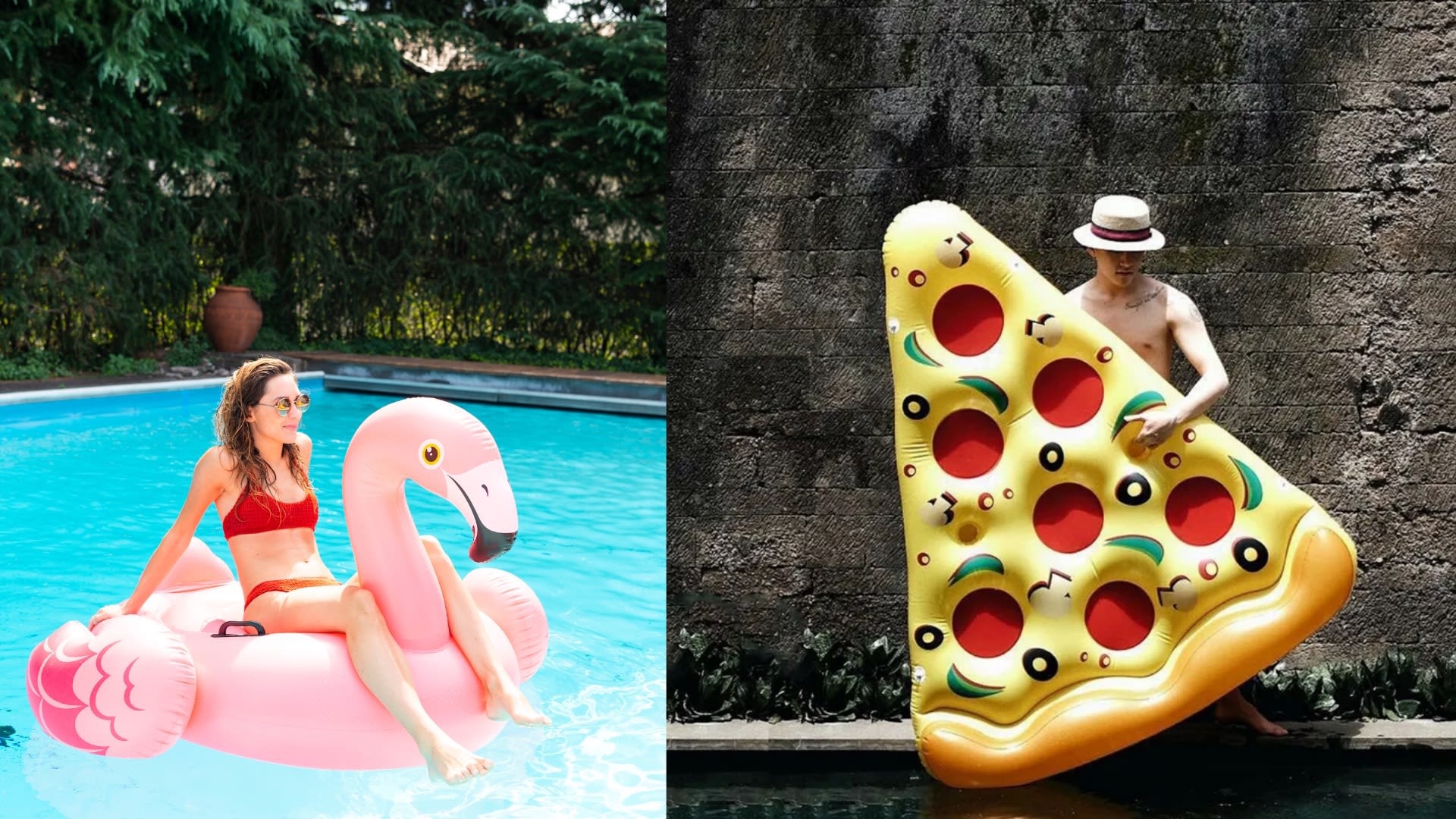 Most Bali villa accommodations have got a pool…so you're going to need this one!
No pool shot is complete without a Flamingo floatie, of course. Pick from different shapes, sizes and have it delivered directly to your doorstep of your hotel room or villa.
Rising Stars
These activities are gaining some real momentum – be the few to try it before others!?
Uluwatu Kecak Fire and Dance Show Tickets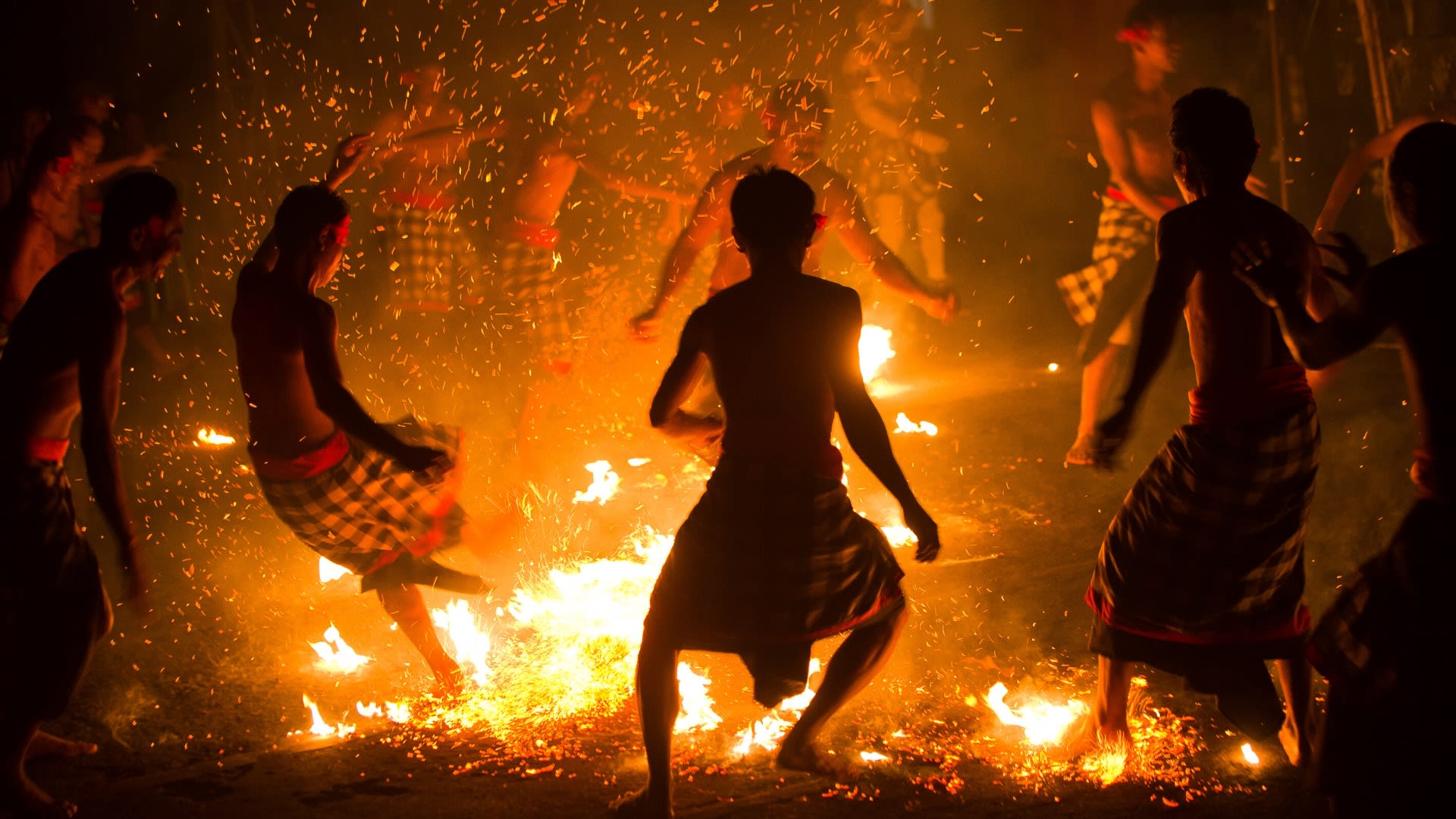 Visiting the Uluwatu Temple is a must when visiting Bali, and one of the highlights of this visit has to be the local Kecak fire and dance show that takes place at night. Skip the lines with Klook and be enchanted by the vibrant fire dance, all with the background of the sunset.
Bali Swing in Ubud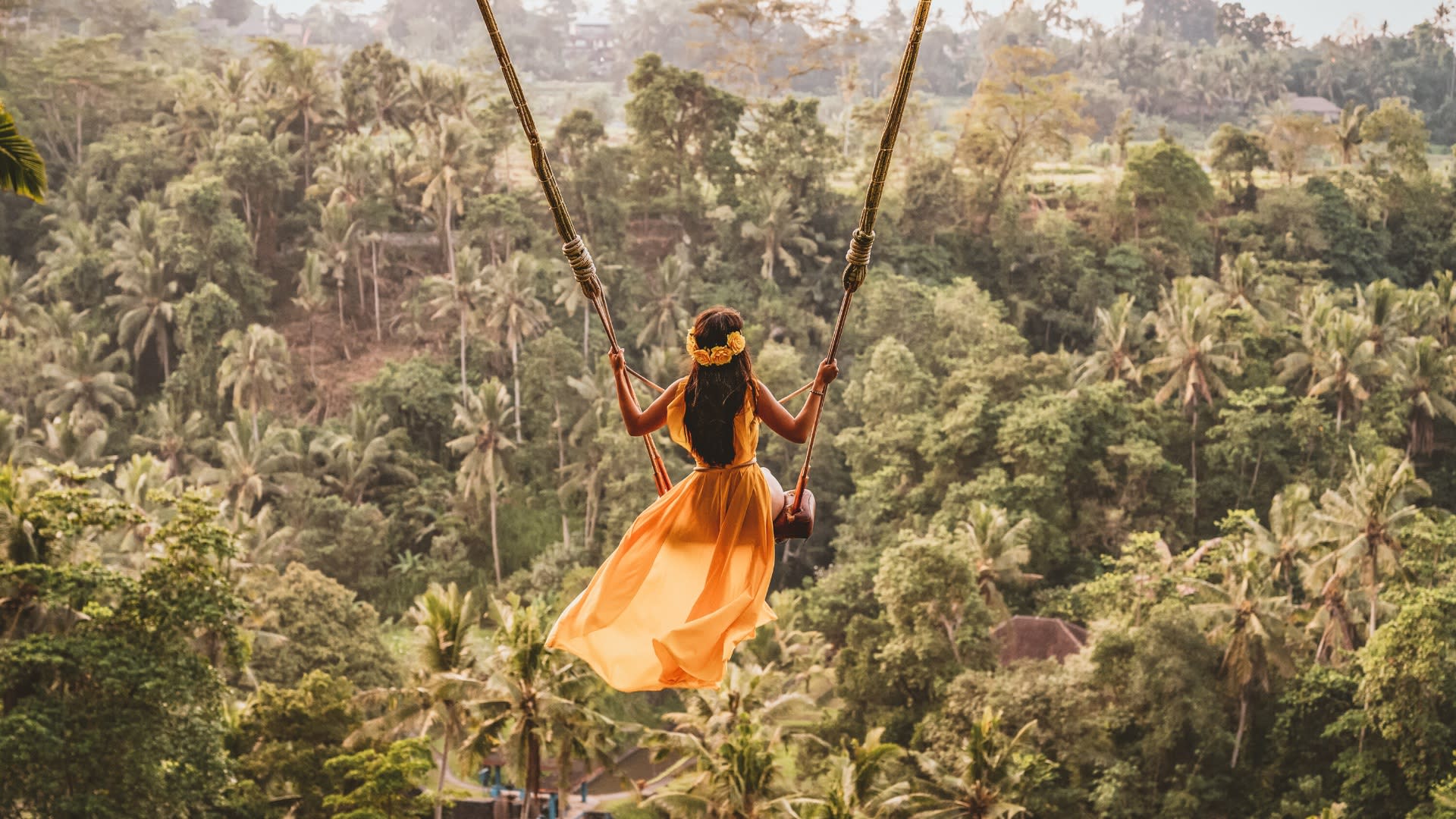 Plunge right into Ubud with one of the most famed activities in Bali – the Bali Swing.
Not the biggest fan of heights? Opt for the Bali Swing entrance package and cheer your mates on!
Not big enough of a thrill for you? Book the package which includes a rafting activity as well to get a jam-packed day full of adventure.
Waterbom Bali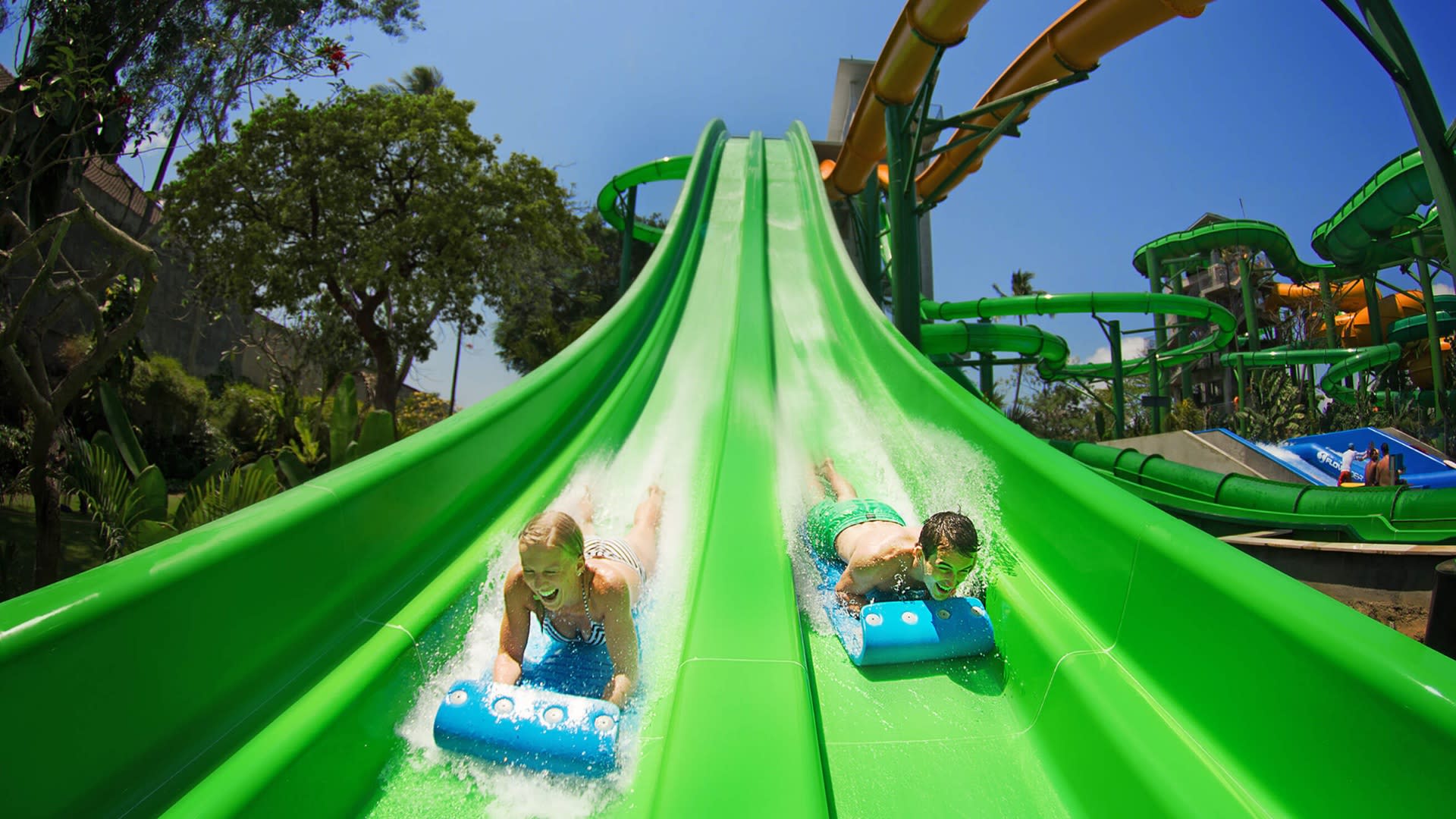 Waterbom is the most popular water park in central Kuta, where you'll get the chance to go on the world's longest waterslide – The Constrictor, and also brave the pride of the park, a 70km/hr ride called Climax! A great place for family and friends to have a day filled with fun.
Combo ATV and Ayung River Rafting with Lunch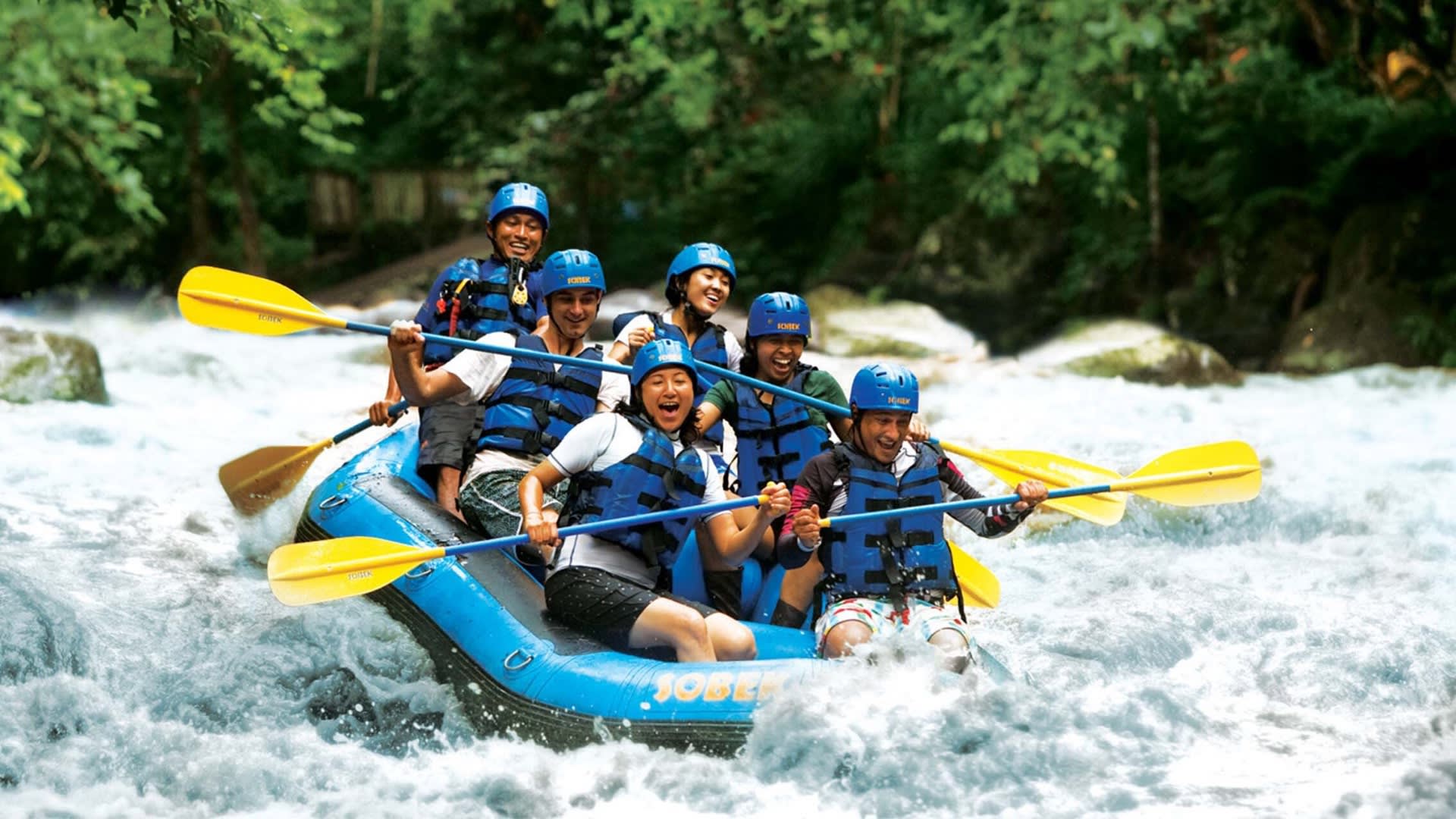 Escape the busy streets of Bali and top it all off with this package which includes both an ATV ride and water rafting on Ayung River. Discover hidden waterfalls, enjoy a buffet lunch amongst the lush greenery and witness just how beautiful Bali is.